M Room is the largest men's barber chain in Europe, with more than 75 shops in eight countries. It is in the business of helping men look and feel their best by being more than a barber. M Room offers memberships for fast, easy and convenient barbershop services. Seeking Regional Master Franchisees... Read More
M Room is the largest men's barber chain in Europe, with more than 75 shops in eight countries. It is in the business of helping men look and feel their best by being more than a barber. M Room offers memberships for fast, easy and convenient barbershop services. Seeking Regional Master Franchisees for the UK. Read Less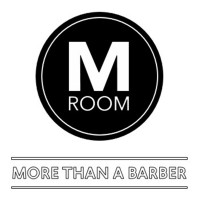 M Room offers you the chance to become a franchisee of a concept that has been working for over a decade, and which provides both services and exclusive branded products.
The men's grooming market is growing. The global market for male grooming products is projected to grow at the rate of 5.23% during the period 2018-2023. The UK male hair care market will have grown by 20% during the period 2018-2020.

As a regional Master franchisee, knowledge of hair or beauty segment is not required. We teach you all you need to know.
Typical investment per shop is £50-75K – dependant on the specific site.
Each shop should achieve positive cash flow within 6 months, and generate £250K+ in annual revenues (again location dependant).
The M Room franchise model includes special training for barbers to use the M Cut system, a growing range of branded and exclusive consumable products, extensive use of technology to both manage the business and engage with customers, and a membership model which typically generates 50% of shop revenues.
Regional territories are available throughout the UK.