Maid2Clean franchise owners work smarter not harder than the competition, you are getting a management business not a job or a cleaning business to run. The initial franchise investment of just under £10k, with low interest financial assistance available, gives you a rapid return on investment in... Read More
Maid2Clean franchise owners work smarter not harder than the competition, you are getting a management business not a job or a cleaning business to run. The initial franchise investment of just under £10k, with low interest financial assistance available, gives you a rapid return on investment in a growing market sector. Read Less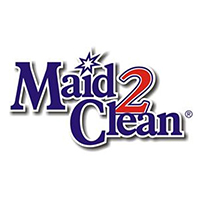 Maid2Clean Franchise Testimonials
Below is a selection of testimonials from people that operate the Maid2Clean Franchise or have used the Maid2Clean business services in the past.
Being a Maid2Clean franchisee is a satisfying and rewarding franchise to become part of as long as you are prepared to put in some hard work. The strong brand and solid business model should continue to ensure a healthy future for anyone considering to join.
One of the things that most impresses me with the M2C Business is the level of reward gained against the level of effort required.
Today, Tuesday 17th November, six and a half months after launch, Maid2Clean Woking & Guildford has registered its one hundredth paying client. This is a great business with a fantastic business model - way beyond my original expectations. I'd like to thank you, Mike, for allowing me to participate in this success and thank both of you for the great support you always provide. Now for the second hundred!
We chose Maid2Clean because we were looking for a management franchise with a simple business model which did not involve selling" and where no skilled staff were needed. Now in our forth year of trading, we are able to rent a serviced office and employ a full-time administrator to deal with all the day-to-day customer service, so we have already achieved our objective of semi-retirement from the business. Our longer-term objective is to build each of our two territories up to the VAT threshold, thereby producing a gross annual turnover of around £135,000 and an estimated net profit of around £75,000 - without working!
It is nearly two years since the launch of Maid2Clean (Birmingham) and what a whirlwind it has been! Due to the high number of clientele within the area, in need of an extra pair of hands at home, an overwhelming feeling of self-satisfaction soon came into play. In the past I had given many years of providing customer support to various companies. The decision was very easy for me to make and I have not looked back since. The exciting part about this experience is…. I am my own boss! It is hard work but as the saying goes You Reap What You Sow". Help and support is always on hand, by Mike and the team, which is always much appreciated.
I was impressed with the Maid2Clean business model and I took over my first territory in 2009. Even in a recession the business has grown and I am now in the process of considering a second territory. It has become a family business. Admittedly it hasn't always been plain sailing, but if you are prepared to put the work in, the rewards are there to be enjoyed.
Just a quick email to thank you for the training today. I appreciate the time you spent with me which was most constructive. Things seem to be falling into place now from both a practical and psychological perspective. Once I've had my training with Graeme I'll soon be up and running. Thanks again.
I've known Elaine for many years and have appreciated the passion she's had for developing a successful and sustainable business.

With Maid2Clean she has demonstrated what can be achieved with determination, focus and hard work. The system she's developed means you don't have to make the same mistakes she made in order to achieve success. Her lifestyle is proof that the Maid2Clean system can help make people's dreams come true.
I found the operating manual very easy to follow and Elaine was always on hand to answer any queries.

I started to get phone calls within two days of my first leaflet drop and the phone has kept ringing since. The great thing about Maid2Clean is that the service really sells itself - there's no need for stock and very little administration.

As the Maid2Clean system allows me to price extremely competitively, I find I always have a waiting list of customers. I can't recommend Maid2Clean highly enough.
The two of us, after successfully running our own businesses for the last fifteen years decided the time was right to face a new challenge. Not wanting to put all our eggs in one basket we decided on a totally new venture - that's Maid2Clean. We can definitely say that our first year of running Maid2Clean Cambridge has been a real challenge and test for us but has also been rewarding in many ways. Being part of the Maid2Clean family has helped us develop new skills and opportunities. We are going from strength to strength and are beginning to reap the rewards. The Girls from Cambridge.
Coming up to the end of our first year MAID2CLEANING it has been amazing, must confess at times frustrating, both cleaners and clients (and computers) have annoyed, angered, astonished & flabbergasted us not forgetting the all-important leafleters!!!!!!! As we are on the wrong side of 50 we have found the business both mentally stimulating and totally engrossing, but you have to hand it to Elaine you cannot improve on the system, the formula is second none, its -old fool proof' in other words if we can do it, anybody can do it. We had a shaky start for various personal reasons, and have had again, just lately, but these two old diehards are hanging in there, you just watch this space.
I started Maid2Clean in May 2005. I hadn't worked for a long time and wanted something I could do from home. Maid2Clean was the perfect answer.

After a few teething problems things are going well. I built the business up slowly and now have approx. 100 clients. In the long term my husband and I plan to concentrate on my business more and develop it accordingly At the present I earn myself a good wage and am happy working part time.
Having just turned 40 I decided it was about time to start working for myself. I had spent the best part of 15 years in the Leisure and University sectors and was tired of the daily grind. I looked at a lot of options until I found Maid2Clean. First impressions were that it was almost too good to be true. Cost, ease of setting up and simplicity of operation all appealed. After lengthy conversations with Elaine I decided that it was the way forward for me.

I started in earnest about 14 months ago and have already built a client base of nearly 100. Lessons are learnt every day, but the back up from Elaine and the other franchisees is excellent. As with any business there are hassles, but these are balanced by watching the business grow on an almost daily basis. You get out of this what you put in to it, which means it grows faster if I work harder!