Marston's Pub Franchise offers you the chance to run a successful, profitable pub business in the heart of a thriving community. With Marston's Pub Franchise you could be running a top quality business, with the added reassurance of the extensive support package we provide and the benefit of rent... Read More
Marston's Pub Franchise offers you the chance to run a successful, profitable pub business in the heart of a thriving community. With Marston's Pub Franchise you could be running a top quality business, with the added reassurance of the extensive support package we provide and the benefit of rent free, on-site accommodation. And it needn't stop at one site - our franchise model lends itself to multi-site operation so it's perfect for someone with aspirations to run a network of businesses. Read Less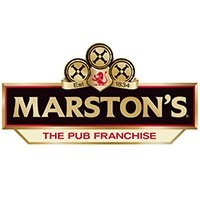 Marston's are one of the country's top pub businesses. We are a truly national operator with over 1,600 pubs, of which over 60 are currently franchised. We have five breweries where we produce famous names such as Hobgoblin and Marston's Pedigree. With over 130 years of successful pub retailing behind us, we have developed our franchise model based on tried and tested formats. All of our franchise opportunities are pubs located in the heart of thriving communities, each with its own individuality and charm.
Why choose our Pub Franchise?
Affordable and low-risk – with start-up costs of £20,000 plus working capital
Financially rewarding – you receive 20% of profit and 20% of turnover, and our franchise sites turn over on average £680,000 p.a.
Support – we offer an extensive support package to the value of £30,000
Investment – we regularly invest in our businesses, giving you a pub you can be proud of
Lower living costs – our pubs all come with rent free, on-site accommodation
Multi-site – our Pub Franchise model lends itself to multi-site operation
Is it right for you? Marston's Pub Franchise agreement would suit someone who is as committed as we are to ensuring that a neighbourhood pub is a fundamental part of day to day life. Industry experience isn't essential by any means; we're more interested in people who are outgoing, have excellent interpersonal and management skills and an aptitude for business.