Marston's Pub Franchise offers you the chance to run a successful, profitable pub business in the heart of a thriving community. With Marston's Pub Franchise you could be running a top quality business, with the added reassurance of the extensive support package we provide and the benefit of rent... Read More
Marston's Pub Franchise offers you the chance to run a successful, profitable pub business in the heart of a thriving community. With Marston's Pub Franchise you could be running a top quality business, with the added reassurance of the extensive support package we provide and the benefit of rent free, on-site accommodation. And it needn't stop at one site - our franchise model lends itself to multi-site operation so it's perfect for someone with aspirations to run a network of businesses. Read Less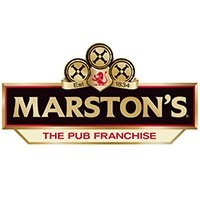 Marston's Franchise Testimonials
Below is a selection of testimonials from people that operate the Marston's Franchise or have used the Marston's business services in the past.
My ultimate ambition is to have 10 franchised pubs, which I'm convinced is achievable because the Marston's model allows you to operate as a multi-site franchisee.
I was fortunate in choosing Marston's because the company has an impressive track record and is well respected in the trade. The training I received was second to none and there is no doubt about the considerable benefits of being a franchisee.
People love the new look, with different areas set aside for specific needs and with special facilities to cater for everyone. Our customers also love the fact that we have changed the pub from a rowdy place into a family-friendly one where children are welcomed and provision is made for them. We are already very popular, as we are the only pub like this in the village.
Franchising appealed to me because of the level of support available. Marston's franchise model provides a great framework for you to use to operate the business - but it still gives you the freedom and flexibility to paint the picture that sits within it. Even though I had a lot of experience in the industry when I came to Marston's, the induction and training I received was really insightful and gave me the opportunity to understand Marston's ways of working and their systems. The training team in particular have been fantastic - not only do they work with us as franchisees but they also spend time with our teams, both front and back of house. Since taking on the Oak Apple we've focused on creating reasons to visit. A full events calendar has been the key to this - we've introduced karaoke sessions and music nights. Shortly we're trialling an artists' showcase evening, supporting local musicians. Because of my background I'm keen to bring more sports teams into the business too. The pub also has a great function room which hasn't been utilised to full capacity and this would be a great place for live music.