The UK Hypnosis Academy is now a global brand with a team of 16 trainers delivering a unique and dynamic Hypnosis product to people interested in Hypnosis and Hypnotherapy.
The UK Hypnosis Academy is now a global brand with a team of 16 trainers delivering a unique and dynamic Hypnosis product to people interested in Hypnosis and Hypnotherapy. Read Less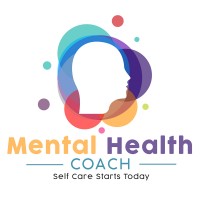 What science fails to explain; we often call a 'Miracle'
Stress affects us at a deep bio chemical level and can bathe every single neurotransmitter we have in our corporeal form with its insidious effects. Stress depletes our immune system's ability to cope with disease and can affect our cardiovascular makeup leading to hypertension, cardio vascular accidents (strokes), diabetes, and other cardiac related illnesses. Stress indeed is a silent killer, because we are expected to cope and not give in to life's stresses. In life's rat race we cannot be seen to be a weak rat.
The UK Hypnosis Academy is proud to be a UK based company but has had the privilege to have taught in over 18 countries since it formed, so far.
Our Mental Health and Wellbeing programme are one of the most Dynamic, Rapid and Safest methods available, using the most up to date neuroscience and concepts.
The team have worked within Mental Health, Hypnotherapy and Coaching since 2006 and we have taught a modern and dynamic approach to mental health that is a breath of fresh air in today's world.
Our mission is to teach and support individuals, organisations or corporations with the most modern Mental Health Training and Techniques.
We currently have training teams in the UK, Europe, Australia but we are looking to expand our operations further.
The UK Hypnosis Academy steps outside of the classical mental health model and looks at what works with today's society, not the early 19th Century that most of the techniques used by the National Health Service relies on.
The techniques and ideas we will teach you are fit for purpose in today's world and with science, out qualified medical team and our experience, you will stand out.
Our techniques are currently being used in the Emergency Services, Military, Medical and Corporations and charities. These techniques will astound you and your clients, because they work with a fast moving world.
We will show you how you can deliver a Bespoke Mental Health Training Package with Interventions for any environment and to support your clients.
The UK Hypnosis Academy has a worldwide subscription of clients, practitioners and trainers. Why… because our products are seen as the leading techniques and delivery.
Our Training team consists of people from all backgrounds including Police, Military, Ambulance, Mental Health teams, Medical General Practitioners and more.
We will continue to lead the world with Mental Health Training and Wellbeing techniques. We will not only teach you with neuroscience why, but teach you techniques you can use to help you or colleagues with the most modern ideas and evidence informed practice.
Your body can repair itself or change physiological response with effective and dynamic interventions. We will show you why you're doing what you're doing and how to change it.
'We are expanding and we have a variety of new franchise opportunities right now in several locations. If you want to join with us as we continue our expansion we would like to hear from you'
Business Support
The lead trainer Karl Smith served in the British Army for 12 years and then served as a Firearms Officer and Firearms Instructor in the UK Police for just over 11 Years.
In 2006, Karl was sat at home with his family when a chain of events that would change his life forever. A drunk driver had lost control of a car outside his house, he attempted to stop the driver who had caused damage to property and vehicles. The driver reversed over Karl rotating him under the vehicle several times and then hit Karl a second time when the driver fled the scene.
Karl was left with many physical injuries, but it wasn't until they were resolved that the Mental Health issues started. The pain killers had masked the start of Post Traumatic Stress Disorder (PTSD).
Karl embarked on a journey to find a solution, CBT and Counselling failed but one day Karl used the services of a Professional Hypnotherapist. The results were spontaneous and powerful, the use of content free hypnosis had released him from the PTSD, in a short space of time.
Karl realised that his life was not in uniform but working in Mental Health specialising in Post Trauma and Hypnosis Applications.
Karl has now taught in 18 countries and is seen as a Specialist in Post Trauma and working with Military and Emergency services globally.
The UK Hypnosis Academy is now a global brand with a team of 16 trainers delivering a unique and dynamic Hypnosis product to people interested in Hypnosis and Hypnotherapy.
We offer fast, effective and non intrusive ideas and techniques with science to support individuals, organisations or corporations. Our Mental Health and Wellbeing package will help teach Individuals and their Organisations a programme that will change theirs and many others lives.
We will give you
Mental Health Resilience Training
Resilience in the work place and at home for corporate or individual training
CPD accreditations and recognised training
As a franchisee, you will receive valuable, ongoing business support. Everyone working as a Mental Health Coach is an important player on the team. We believe in building personal professional relationships with our customers.
Our aim is to provide a nationwide quality service to customers with an emphasis on personal service and professionalism. So, if you're looking for a Franchise opportunity with some real strengths search no more.
What does a Mental Health Coach Franchise consist of? What do you get as a Franchisee?
rewards but for the opportunity to be your own boss and run your own life. But the downside is that although you get all the rewards, you also take the risks. Taking on a franchise within a proven operation reduces those risks substantially. By joining Mental Health Coach, you can reduce them even more!
Track Record of Success – we have a developed a method of doing business that works well and produces successful results.
Strong Brand - One of the biggest advantages of franchising is that the company is building a brand on a regional or national basis that should have value in the eyes of customers you're trying to attract.
Training Programme – we have a training programme designed to bring you up to speed on the most successful methods to run the business. We have reference materials to assist you in dealing with whatever comes up while you're running your business.
Ongoing Operational Support – we have staff dedicated to providing ongoing assistance to franchisees. You're not alone when you're building and running your business, and you can always call on experienced people when you hit a rough spot or want to share new ideas for growing the business.
Marketing Assistance – we will offer you marketing assistance to provide you with proven tools and strategies for attracting and retaining customers.
Purchasing Power – as a franchise you can take advantage of the buying power of the entire system to negotiate prices for everything you need at significantly lower levels than you could achieve as an independent operator.
Risk Avoidance - the biggest reason to buy a franchise is that, if you're smart, it will help you avoid much of the risk of starting a new business.
'Impossible just needs a minor tap to make it I'm Possible'
What kind of support can I expect from Mental Health Coach as a Franchisee?
We ensure that you are well equipped to start and grow your business. Training, ongoing business support and a wide range of resources are available when you become The Mental Health Coach Franchisee in your area.
The Mental Health and Wellbeing Training will give you:
Professional Coaching Certification
Professional Hypnotherapy Diploma
Professional CPD recognised by Industry
Mental Health Training
Professional Training - Train the Trainer program
Mental Health Training packages ready for you to deliver to your clients
Training in Mental Health and Wellbeing Interventions
Not only that but we will support you with:
Your own mentor with our specialist team to guide and support
Online peer support groups via GSUITE
1st Years Insurance
Continuous updates with mental health and wellbeing
Delivery Training Material
Business Training
Full Support and Guidance on Operating Procedures
Social Media and Website support
Sales Training
Knowledge that we will be there to support you
The Earnings Potential
What you can earn out of Mental Health Coach Franchise is, in the final analysis, up to you: how hard you work, and how gifted you are. It's no different to anything else. But you'll be surprised at how the numbers can stack up.
One day awareness package to Heads of Human Resources or equivalent £750 per day
One day coaching package £750 - £1000
Two day package to teach First Responder skills and this could be to heads of HR and their staff £1000-£1500
If you deliver two of the above packages a month that only equates to 6 working days per month which gives an income of between £3500 and £4500.
Franchisees will also offer an ongoing support package after the training where they would attend the clients premises and assess their progress since the initial two day training package training. This is being developed by our medical lead and could equate to between 2 and 8 sessions. These would be half day or full day sessions with a daily rate of £750.
If a Franchisee worked 10 months a year the one day and two day packages could provide an income of between 35K - 45K per year in the first year. Additionally if two support sessions per month were provided this would boost the income by 15K per year, giving an income of between 50K - 60K, in the first year. Additionally if one coaching day a month is delivered they could potentially boost their income by between 7.5K and 10K.
What do you need to be successful as an Mental Health Coach Franchisee?
There is just no escaping the fact that running your own business can be hard work. However, you are doing it for yourself and the rewards of an Mental Health Coach franchise will be there for you to see from day one. If you possess the following attributes then an Mental Health Coach franchise could be just what you have been looking for:
Open to learning Modern Mental Health techniques
Motivated to deliver a product in demand
Passion to help people and their organisations
Interest in learning Basic Neuroscience and Physics
Confident and Congruent
Be prepared to learn and evolve
'Those who say it cannot be done should really get out of the way of those doing it'