Minuteman Press is the UK's premier printing, marketing and design franchise that was established in Canada nearly 40 years ago. We offer our franchisees high demand products and services, a proven business model, and regional support offices. At Minuteman Press, We Are The Modern Printing... Read More
Minuteman Press is the UK's premier printing, marketing and design franchise that was established in Canada nearly 40 years ago. We offer our franchisees high demand products and services, a proven business model, and regional support offices. At Minuteman Press, We Are The Modern Printing Industry™ and we specialize in meeting the growing needs of today's business professionals. Read Less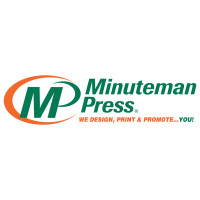 Minuteman Press Franchise Testimonials
Below is a selection of testimonials from people that operate the Minuteman Press Franchise or have used the Minuteman Press business services in the past.
As someone who had bars, clubs and restaurants, I worked 16 to 18-hour days. I started looking at what else was out there that could maintain the levels of income but give me more sociable hours. I attended the Franchise Exhibition to see what new opportunities were out there. I came across Minuteman Press, I looked into their business model and what they had to offer. I discovered a business with so many diverse franchises within the brand I took the leap to join the Minuteman Press FAMILY. I had no clue about the printing, designing and marketing sector but with the training provided and the support from the team I haven't looked back. The immense support that Minuteman Press gives me ensures success. My business is growing at a great rate and will continue to do so with The Minuteman Press Brand."
I could immediately see the potential. While I had no experience in the print industry, I did understand marketing and my years as a Marine instilled the attention to detail that would suit this type of business. We did our due diligence and Minuteman Press were fantastic through the whole journey. They insisted we speak with existing owners. Owners we chose to speak to, not just the ones they chose. Minuteman Press is like a family; I am in communication with other store owners on a near daily basis. The support from Minuteman Press Headquarters is unparalleled. The training is first rate and thorough.