Finance Available
Monster Junk Franchise
Home Services Franchise
Monster Junk is a door-to-door recycling business that can give you an exceptional income while helping your community and the environment, working family-friendly hours with no selling or office work.
Financing Assistance
Yes through third party
Available Locations
Opportunities Available Across The UK
Franchise Associations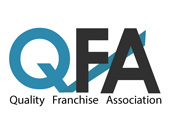 Monster Junk is a proven business model offering fast & friendly junk collection throughout the UK. Start your ready-made recycling business today!
Monster Junk is a door-to-door recycling business that can give you an exceptional income while helping your community and the environment, working family-friendly hours with no selling or office work.
Look at our feedback to see how happy our customers are with our fast and friendly service. We're so busy that nationwide roll-out is the logical next step. As a Monster Junk franchisee, we'll help you deliver the top-tier customer service that's been the cornerstone of our success.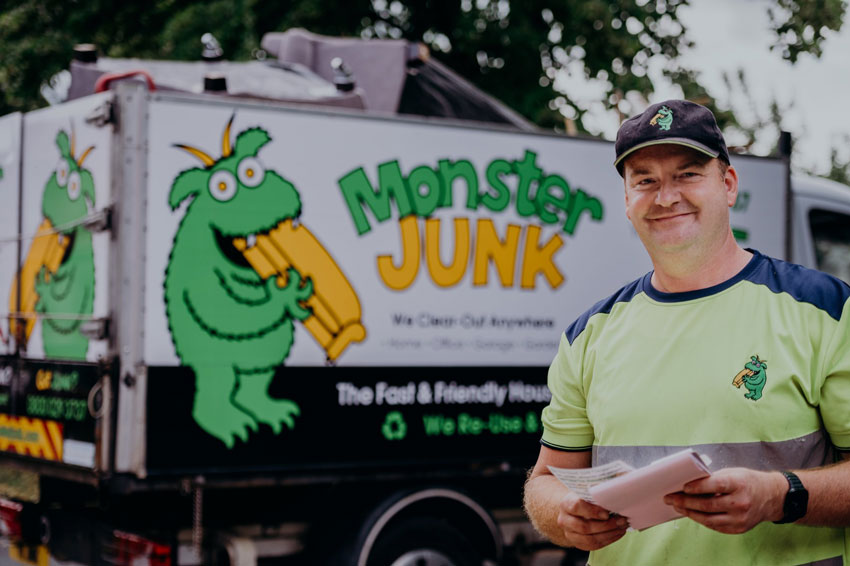 From our small start 15 years ago, our trucks now criss cross Cheshire every day. We've "cracked the code" of making a junk removal business thrive. Using our training and systems, you can bring convenient junk removal and disposal to your community, and earn a great income.
Your franchise will benefit from our instantly recognisable branding, central call centre and booking system, flexible scheduling and growing demand in territories with plenty of development space for multiple vehicles.
What we do
We make our money in 4 main ways:
House clearances
Junk removal
Reselling
Scrap metal
Licensed waste removal is a responsible and well regulated industry.
As environmental awareness increases, more and more people turn to licensed and branded removal solutions they feel they can trust. And because we'll show you how to re-sell and recycle much of the junk you collect, you'll often be paid twice! Imagine a shop being paid for the stock it sells! As a Monster Junk franchisee, you'll be able serve the domestic and small-business market with confidence and convenience.
By following our simple systems - arriving on time, delivering a friendly and professional service, and leaving the area clean and tidy afterwards, you'll soon become the go-to person in your community for junk removal.
Demand for our services is higher than ever, but since most of your appointments will be booked in centrally, your days will be full but your time off will be your own.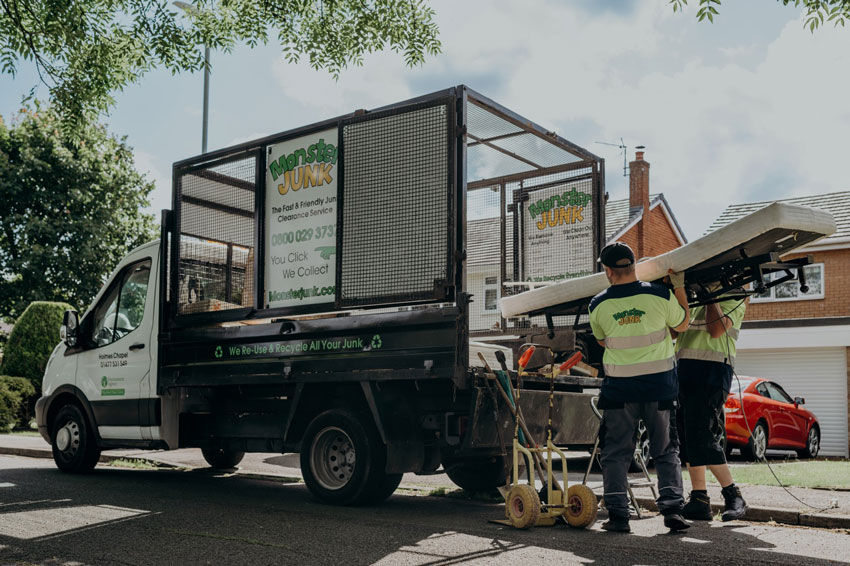 Our Launch Package
With a franchise fee of just £14,995 +VAT, you'll get an extensive launch package including:
Your own exclusive territory
National online advertising
Access to exclusive contracts won by Monster Junk
Online and in-person training course
Help with licence and permit applications
Vehicle branded and sign written
Basic day-to-day equipment (uniforms, high vis, brooms etc.)
200 Monster Junk branded waste transfer notes
12,000 customised leaflets
Help setting up your local advertising campaign
Assistance with getting contracts with local government, estate agents, solicitors, nursing homes and housing associations
Assistance setting up accounts with local waste transfer sites, auction houses and scrap dealers
One-to-one mentoring after launch
On-going business development support
Franchise Benefits
Constant high demand service
Highly profitable
Central booking system
Multiple income streams
Excellent cash flow
Scalable business model
Very little selling / negotiating
Set your own schedule from your phone
Simple to operate
Low setup costs
Friendly to the environment
"Feel good factor" providing a valuable service in your community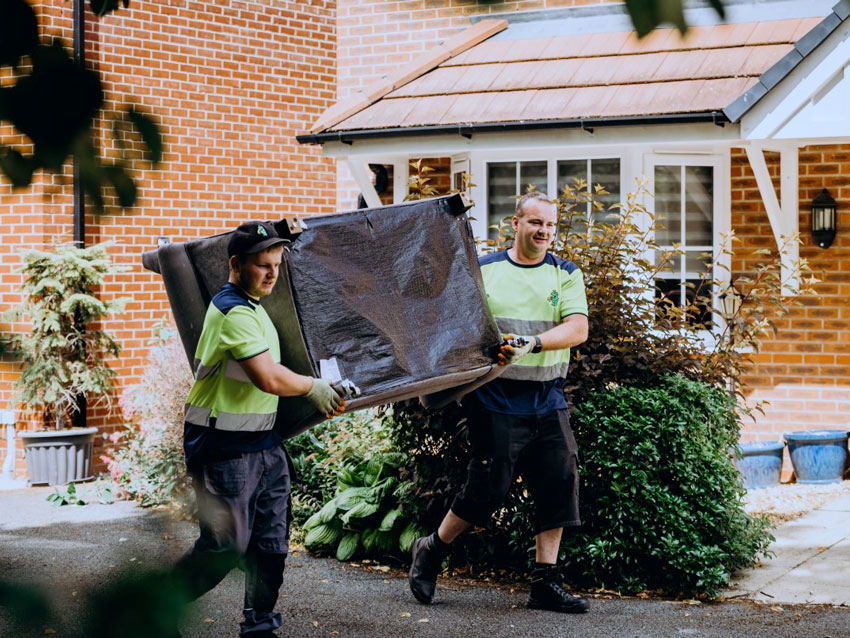 Who We're Looking For
Our core values and what makes us so successful are delivering a friendly service and making good on promises, so with that in mind we'd like to hear from you if you…
Are interested in working for yourself but not by yourself
Want to earn a great living and provide a genuinely valuable service for your community
Can give a friendly service to your customers.
Can follow through on promises
Are willing to get stuck in and work outdoors in various weather conditions.
Can communicate well and make sure everyone has the information they need
Hold a UK driving licence and be able to drive a van.
Will pass a basic Disclosure and Barring Service (DBS) check
Monster Junk is not just waste collection, it is a professional quality environmental service giving convenience and trustworthiness. If you can imagine enjoying the great outdoors and offering a real and meaningful service in your community, then Monster Junk is probably the opportunity you have been looking for.
Get in touch now to find out more
Get Your Free Information Today!
To contact Monster Junk for more information regarding their Franchise and speak to them directly with any questions you have, please complete the form below.