Our Franchise Opportunity
Motivation & Co. is an international award-winning company specialising in physical and mental stimulation within the care sector.
Fully researched by Leeds University, the Motivation & Co. classes are delivered to over 25,000 residents each month throughout the UK, making a Motivation & Co. franchise an amazing opportunity to you and your community.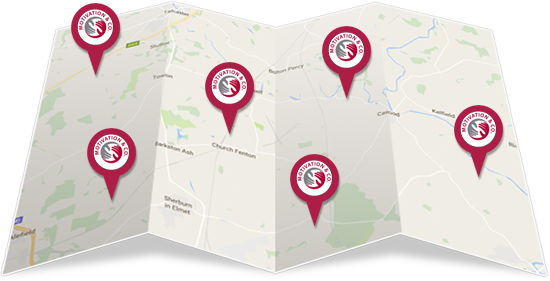 Your Franchise Package includes…
Exclusive Postcode territory
Initial franchise training – onsite normally 2 weeks (first week business training, second week the Motivation & Co. class training)
Pre-promotional launch support 4 weeks (generating business via PR, Mailshot & telesales ready for the Motivation & Co. class training week
Post-launch support 6-8 weeks (telesales)
Specialist accredition for franchisee and one other Motivation & Co. Therapist
Initial stationery and promotional pack and artwork
Supply of corporate clothing
Provision of the Motivation & Co. class materials and kit including patented Motivation & Co. games
Motivation & Co. Accounts software package and training
Motivation & Co. franchise Operations Manual
Motivation & Co.franchisee training manuals and training DVDs
Motivation & Co. franchisee website
Franchise package starts from owner operator from £8,000+VAT
Is a Motivation & Co. Business right for you?
To be successful in this business you really do need to be a "people person" and get satisfaction from working with the elderly and people with disabilities, helping them to retain or regain their mental and physical abilities.
Sometimes the care sector environment can be a little clinical or challenging and our role is very much to lift and motivate the residents and bring their day to life.
We work very hard and we are very professional in our approach. However, we view all the residents in the care home as friends and we get to know them all on an individual basis. We love what we do and we are looking for people who can join our team and share our enthusiasm and commitment. We really do make a difference to the people that we work with. We have tried to give you a taste of what Motivation & Co. is about.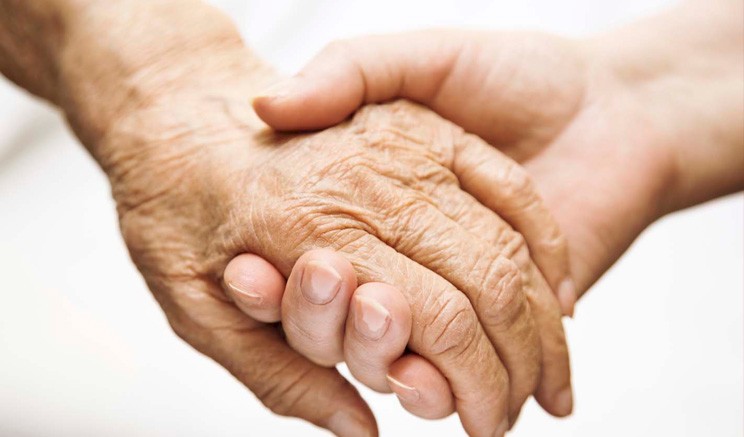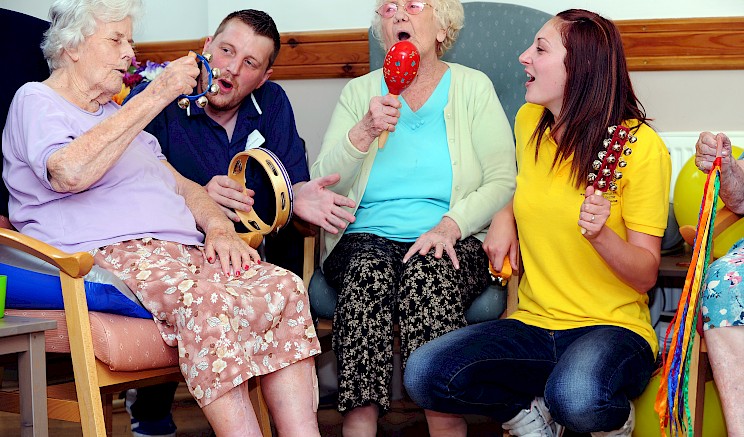 Support
Head office team support: Monday to Friday office hours
PR and marketing support
Website support
IT support
Business support
Franchisee liaison manager
Communication
Twice yearly an AGM (September/February)
As and when additional meetings/training days throughout the year
An intranet logon forum
Social media websites
Website news/blogs
Emails and internal newsletters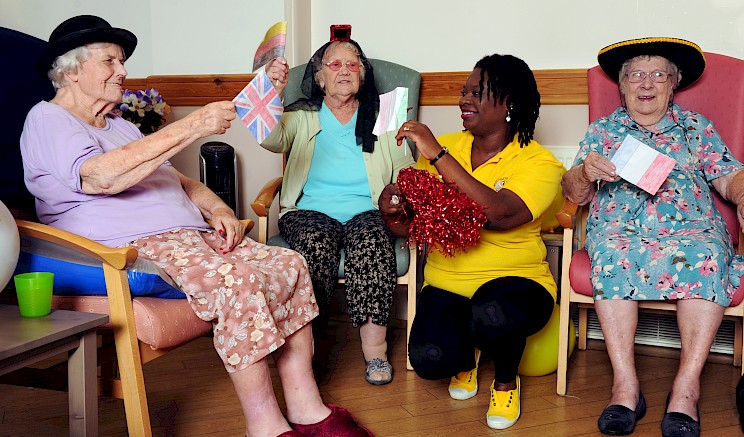 Potential Financial Return
The potential financial return from the business varies upon how the business is operated – part time, full time, with staff or owner-operated.
We have developed financial models based on the above variations to illustrate the financial return and these are available after the initial meeting. As a good guide, the current charge for a Motivation & Co. class is between £50 and £60.
To keep the quality of the Motivation & Co. classes at a high standard we recommend that a Motivational Therapist only deliver 3 Motivation & Co. classes per day.
The Motivation & Co. classes are normally held between 10.00am – 4.00pm Monday to Friday to fit in with the Care Homes daily routine. On this basis the projected potential turnover for an owner operator franchisee is between £36,000 and £72,000 per annum.
Attend an Explorer Open Day
If this sounds of interest, then please complete the form below and we will contact you to arrange an initial meeting for you to attend an Explorer Open Day, where you will have the opportunity to view a Motivation & Co. Class and meet with an existing franchisee.
You will be given the business models and a copy of the franchise agreement to look through at your own leisure. We will take you through the steps into becoming a franchisee of Motivation & Co.
We are very conscious that we only recruit the right type of people as Motivation & Co franchisees. People who have the attributes described above and people who feel comfortable working with and who feel the same way about us. If you would like to make a rewarding business that does make a difference to people's lives, then we would love to hear from you.