Mr. Electric provides electrical services to domestic and commercial customers. Based on a system developed by the Dwyer Group, a worldwide franchise organisation, we are committed to the development and support of service professionals who are dedicated to excellence for their customers and to... Read More
Mr. Electric provides electrical services to domestic and commercial customers. Based on a system developed by the Dwyer Group, a worldwide franchise organisation, we are committed to the development and support of service professionals who are dedicated to excellence for their customers and to their own personal and professional development. Read Less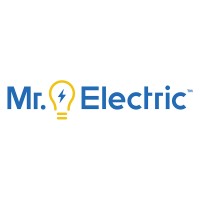 Change the face of the electrical service industry with a Mr. Electric® franchise
Join an ever-growing industry supported by a worldwide brand, and be at the forefront of electrical installation, maintenance and servicing.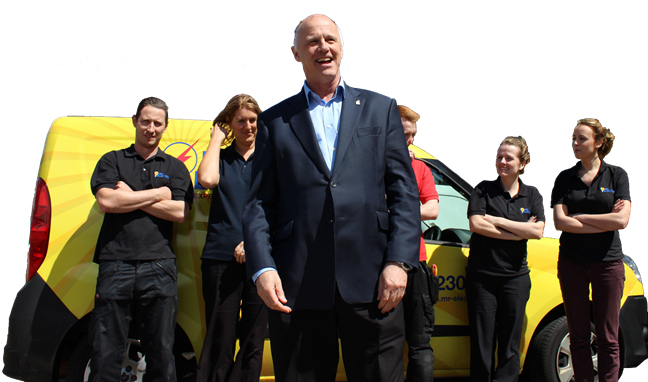 "I left school with just one O-level but with the support of Mr. Electric, I'm now sitting on a million-pound-a-year business that delivers a very healthy income for me and my family. Success is all about having the right attitude – it's got nothing to do with skills or experience."
- JEFF LONGLEY
Mr. Electric is a forward-thinking, innovative electrical franchise. We focus on delivering a World Class training programme to our franchisees, enabling them to deliver a World Class customer experience.
Franchisees supply electricians for all aspects of commercial and domestic electrical servicing and maintenance work: from basic repairs to full rewires – through all manner of installations, upgrades, tests and inspections – right up to complete support services for large scale corporate accounts.
The UK market for mechanical and electrical contracting has increased by almost 25% since 2012 and is estimated that the market will be around £18bn through 2018*. Mr. Electric franchisees are perfectly positioned to take full advantage of this continued market growth, and with the added benefit of offering home automation and smart products, we can help you to secure new business, and long-term contract opportunities.
Breaking News: New Market Opportunity
OVER 500 new electric vehicle charging pedestals are being installed across the UK every month and with 47,000 plug in-cars registered in 2017, taking the total on the road to 137,000 – an increase of 94% since 2013, YOU have the chance to be involved in a new and growing market.
Using our vast experience, franchisees receive outstanding training to support both management and electrical operations to ensure the best possible start to being your own boss.
Your Mr. Electric Franchise Package includes
A World Class Training and Support programme – From initial training to ongoing support for our franchisees and your staff. Our team of business experts will help you and your team to deliver World Class customer service every time
A Central and Key Accounts Team – Our team are out winning business nationally whilst you are doing the same in your local market
Launch and Ongoing Marketing & Website Package – offering bespoke and network wide planned campaigns and national and local Search Engine Optimised websites
Software and CRM System: You will have full access to a comprehensive cloud CRM system that makes tracking invoices and jobs easy. Plus, an easy use price guide and an 8 step CUSTOMER process that will make you stand out from the competition
Your Financial Management: You will work closely with Franchise Consultants to manage your finances, with hands-on support for your cash flow and profit & loss. Know your numbers know your business
A franchise business with embedded ethical cultures – We help you to Live R.I.C.H.

R - Respect
I - Integrity
C - Customer Focus
H - Have Fun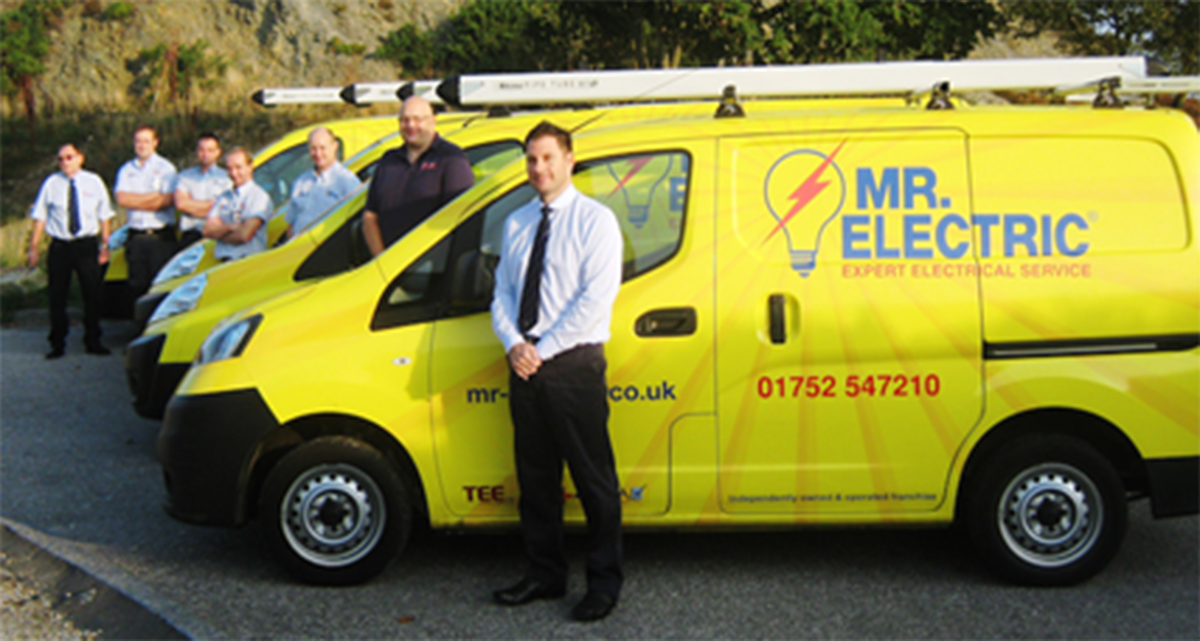 You may know about all things electrical, but it's not essential
Many of our franchisees already work in electrical contracting or associated trades but many have no previous experience – but you don't need to be a technical expert or a qualified electrician to run this business.
With a rapidly growing electrical services market, and the unrivalled resources offered by The Dwyer Group®, there are vast opportunities for the right franchise owners.
Mr. Electric is a recognised brand in electrical services franchising. Launched in America in 1994, the company is part of the franchising powerhouse, The Dwyer Group®, which has 19 service franchise brands operating in 10 different countries and brings a wealth of resources to franchisees.
Investment
You will need a total investment of approximately £60,000. This includes our one off franchise fee of £24,970 plus VAT. We have preferential relationships with some of the major high street banks who may be able to fund up to 70% of the total investment. The minimum personal investment is approximately £21,000.
Be your local Mr. Electric, the name says it all!
*The 'Mechanical and Electrical Contractors Market Report - UK 2017-2021 Analysis' report is published by AMA Research