When you become a My Best Friend franchisee, we'll work with you to build a tailored and exclusive territory on which to become established. We will give you comprehensive training and support to help you find clients, recruit carers and dog walkers, and assist with the day to day running of your... Read More
When you become a My Best Friend franchisee, we'll work with you to build a tailored and exclusive territory on which to become established. We will give you comprehensive training and support to help you find clients, recruit carers and dog walkers, and assist with the day to day running of your business. You don't need previous business experience, just a willingness to work hard and an affinity for dogs and their owners. Read Less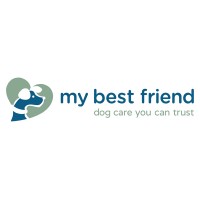 My Best Friend Dog Care Franchise Testimonials
Below is a selection of testimonials from people that operate the My Best Friend Dog Care Franchise or have used the My Best Friend Dog Care business services in the past.
Communication is always open and honest. Following the opening of my business, there has always been ongoing support offered from Jon. I have felt respected and trusted to run and manage the business myself but if I have any query or problem then I will receive a rapid response.
I would recommend a My Best Friend Franchise to anyone who is thinking about starting a business for the first time and wants to integrate their desire to both work from home and with dogs.
The set-up process was clear and effective in getting your franchise ready to operate successfully and efficiently in the earliest time possible and Jon is on hand the whole time to provide any necessary support.