My Gym is the global leader in children's classes, parties & camps delivered from a state of the art purpose-built children's fitness centre. We have a proven financial model and we are actively looking for smart, passionate new owners to help us expand in the UK.
My Gym is the global leader in children's classes, parties & camps delivered from a state of the art purpose-built children's fitness centre. We have a proven financial model and we are actively looking for smart, passionate new owners to help us expand in the UK. Read Less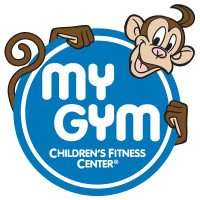 What is My Gym?
My Gym Children's Fitness Centre provides age appropriate, structured classes, parties and camps for children between the ages of 3 months to 10 years old
My Gym enhances the physical, social and emotional development of the children through a combination of songs, dances, games, adventures, gymnastics, rides, relay races, obstacle courses and more
My Gym class elements work on developing all the children's components of fitness, as well as fine and gross motor and cognitive skills
The My Gym Programme has been developed through intensive physiological, psychological and sociological research, along with decades of hands-on experience by hundreds of My Gym child and fitness experts.
My Gym operates in a purpose built ultimate exercise & play superstructure,
providing a custom-designed interior and state of the art equipment. My Gym
facilities include play equipment such as ball pits, but also gymnastics
equipment such as parallel bars and the balancing beam.
An exclusive feature of a My Gym Facility is the indoor zip wire and swing support system. The swing support system is used to hang up both swings and also aerial gymnastics equipment such as the trapeze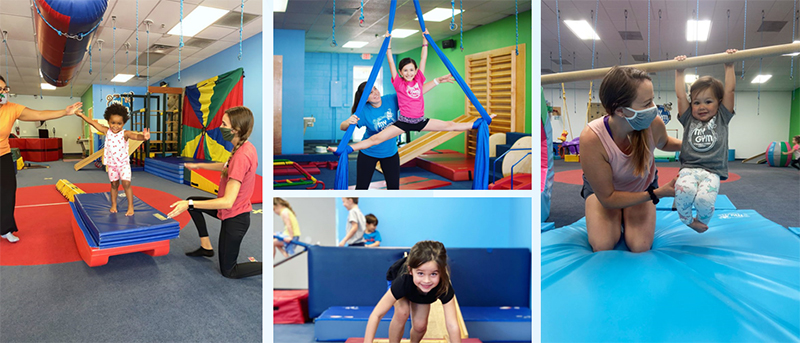 How Does a My Gym Operate
Fitness Made Fun for Kids
Weekly, age-appropriate Classes: Membership options include one session a week or unlimited access. Children under 3.5yrs attend with their Parent. Classes run throughout the day, every day. On average there are 6 – 8 classes a day. See Appendix I for a sample timetable.
Tuition is paid every 28 days on a recurring system.
Birthday Parties: My Gym make birthday parties hassle-free for parents. Birthday Parties are usually held at the weekend, on average there are 3-4 parties a week.
Camps: These 2.5 hour drop off programmes usually occur over the school holidays. These drop off programs often incorporate arts & crafts as well as time in the Gym
Ninja Training and Gymnastics are now part of our core curriculum
Other optional ancillary programmes include Move Together, Preschool Prep, Ballet, STEAM Learn and Play, Cardio Kids, Karate and more
Income & Earning Potential
Recurring Billing System: Customers are charged on a 28 day billing cycle from a card held securely on file. Customers must actively cancel which reduces the need to re-enroll current members at the end of a term
Party Packages: My Gym offer a number of different packages, with different add-ons which increases the takings per party. Customers must pay 50% deposit to book the party and the balance on the day of the party
Camps: Camps are usually charged at around the price per hour of a class
Ancillary programmes: These programmes are run during the hours that there are no classes. This allows for increased revenue potential
Retail Products: My Gym Enterprises has an in-house product team providing branded merchandise and also non-branded products at discount rates. Most My Gym's have a retail section in their lobby as an additional revenue stream which can include snacks and coffees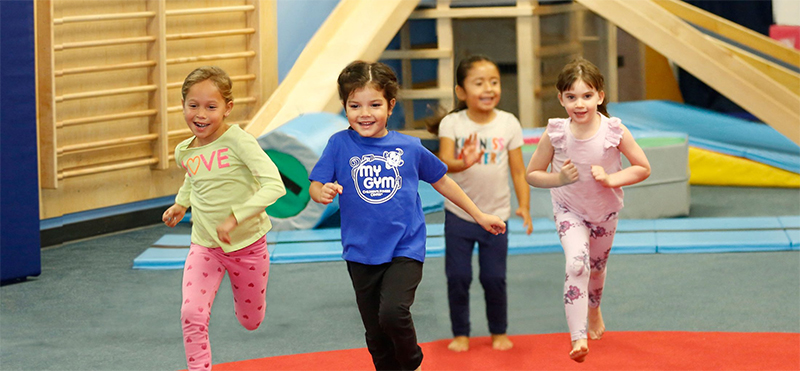 What Separates My Gym?
Unique Business Model
World-wide Franchise: My Gym operates over 700 gyms in over 30 countries
Unique Programme: The programming comes directly from the Head Office in America and changes each week.
Purpose Built Facility: Most children programs operate in shared spaces, My Gym facilities offer an exclusive space for its patrons. We also change our internal layout on a weekly basis to keep the children engaged
Unique facility features: Equipment such as the Zip Wire & Swing Support system, combined with the gymnastics equipment make a My Gym Facility stand out from other children facilities
Clean, Sanitary & child friendly: Hygiene is the number 1 priority at My Gym. Parents notice this when they enter a facility and it is often cited as a key selling point by parents, especially in the current post pandemic environment
Highly Trained & Energetic teachers: Our teachers are continuously trained to an extremely high standard. Teachers all around the world must operate to an International Standard. This standard is met by regularly reviewing & testing of staff
High Student Teacher Ratio: Minimum of 2 teachers per class & party
Customer Service: Being a family focused business, customer service is of the upmost importance. Customers are made to feel like part of our family and develop a true connection & love for their teachers & classes
Flexible: Children are entitled to a 'make up' class if they miss their allocated class

The My Gym Franchise
Tried & Tested
We are the Experts: Established in 1983, we have over 35 years experience in the industry
It is a Proven, Worldwide Product: My Gym has been franchising since 1994 and there are over 700 My Gyms in over 30 countries worldwide
Unparalleled Franchise support: My Gym has built a system which covers and supports every facet of opening and operating a business; from construction to decoration; training to advertising and more.
Systems: Comprehensive financial, marketing and administrative systems help you avoid the mistakes and perils independent business owners must combat alone.
Policies & Procedures: These are the same at every My Gym. All documentation is held on the Extranet which every Franchise has access to. Support on these systems is also available from the Head Office, My Gym Enterprises via Video Call, Email or in person
One Programme for all Gyms: Similarly all gyms around the world operate the same programme at the same time. My Gym Head Office release new programming weekly for all gyms to follow
Gym to Gym Support: All Owners and Staff have access to shared groups to share ideas, ask questions and generally support each other
Award Winning: Listed on Entrepreneur Magazine's "Annual Top 500 Franchise List" and "Annual Top 200 International Franchise List" for the past 13 years."
Financials
Franchise Fee: One-off initial Franchise Fee of £32,000. Currently discounted to £28,000 for the remainder of 2021!
Start-up Costs: We estimate between £110,000 and £205,000 is required to open a My Gym in the UK plus £20,000 to £40,000 of working capital on hand
Pre-opening: My Gym provides a comprehensive pre-opening advertising and launch plan which, if followed, ensures that a My Gym can open with between 100 and 200 members from day one(!) and can be operationally profitable straight away!
Royalties: 7% of revenue is paid to the Master Franchise on a monthly basis
Bespoke Financial Model: Detailed spreadsheet with a breakdown of estimated start up costs, and a model to forecast ongoing costs, revenues and profits is available upon request
Next Steps
If you think you would be the perfect fit for a My Gym Franchise, then fill in your details below, and we will send you more information, including a free and comprehensive Franchise Prospectus.