Nancy's Larder provides a high quality meals on wheels service to meet the care needs of the elderly and vulnerable in Hull and the East Riding of Yorkshire area. At Nancy's Larder, fresh ingredients are prepared and cooked each day, before being delivered hot by a member of the Nancy's Larder... Read More
Nancy's Larder provides a high quality meals on wheels service to meet the care needs of the elderly and vulnerable in Hull and the East Riding of Yorkshire area. At Nancy's Larder, fresh ingredients are prepared and cooked each day, before being delivered hot by a member of the Nancy's Larder team, to your door. With no preparation or reheating required, you can be sure that your meals are safe to eat and full of nutrition. We endeavour to meet the individual needs of our clients and any special arrangements such as plating up the food on arrival can be arranged. Read Less
When my mother was diagnosed with dementia, I was disheartened at the food services available to her. I wanted her to have a hot decent meal, she deserved more than the same microwave meal that she struggled to re heat. My mum deteriorated quickly and was forced to leave the home she loved and went into a care home. I couldn't help my mum but I knew that I had to do something to make a difference to the lives of the elderly in our communities. I wanted to do something to help prolong the independence to ultimately improve the lives of the vulnerable and elderly in our communities. This inspired me to create Nancy's Larder. Everybody deserves a wholesome, nutritious, fresh hot meal and a smile every day.
We provide food that our elderly and vulnerable deserve, and we strive to make mealtimes the pleasurable experience that they should be.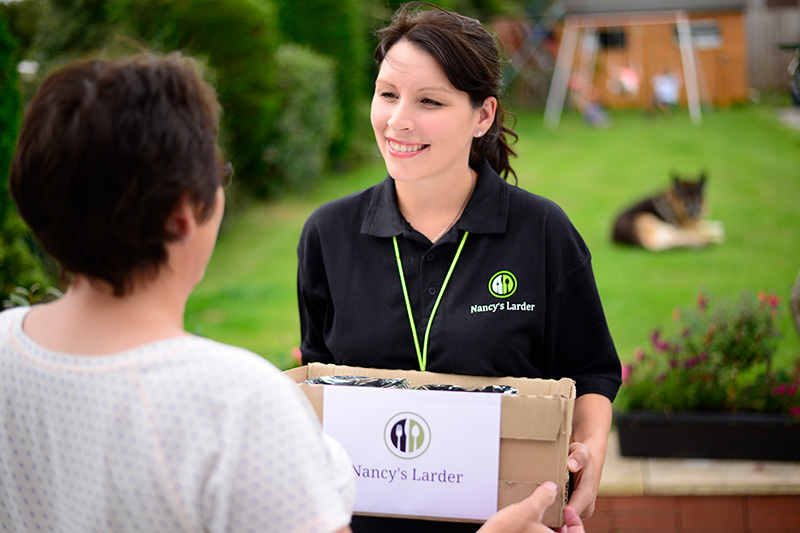 Matthew Williamson Company Director Nancy's Larder provides a high quality meals on wheels service to meet the care needs of the elderly and vulnerable in Hull and the East Riding of Yorkshire area.
At Nancy's Larder, fresh ingredients are prepared and cooked each day, before being delivered hot by a member of the Nancy's Larder team, to your door. With no preparation or reheating required, you can be sure that your meals are safe to eat and full of nutrition.
We endeavour to meet the individual needs of our clients and any special arrangements such as plating up the food on arrival can be arranged. Our alternative to home cooking for those who require extra care provides the security of regular, home cooked and nutritious meals. An extra visitor each day can also boost the wellbeing of some of our more isolated customers, helping to combat loneliness and provide that extra sense of security.
Nancy's Larder is recommended by both the Hull and East Riding Social Services and local hospitals and is often an essential part of a person's care plan.
So many people think of starting their own business - not just for the financial rewards but for the opportunity to be your own boss and run your own life.
Could this be your next franchise?
Nancy Larder Franchise are now expanding and we have a variety of new franchise opportunities right now in several locations.
If you want to join us as we continue our expansion across the UK, we would like to hear from you. Nancy Larder Franchise aims to work very closely with the franchisees, giving guidance, confidence and reassurance throughout the years.