Work with children, young people, parents and teachers to help them overcome mental and emotional challenges using NLP (Neuro-linguistic programming). We work with schools and families delivering one to one sessions and workshops that help to overcome anxiety and increase confidence through our... Read More
Work with children, young people, parents and teachers to help them overcome mental and emotional challenges using NLP (Neuro-linguistic programming). We work with schools and families delivering one to one sessions and workshops that help to overcome anxiety and increase confidence through our private and funded work. Read Less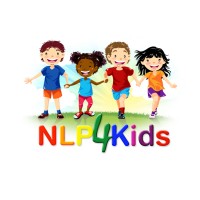 NLP4Kids Franchise News, Information & Updates
Read the latest updates, news and information articles related to the NLP4Kids Franchise opportunity.
Im writing today because we really need to up-our-game to address the growing number of mental health issues that C19 has left in its wake. We need more people on our team; peop...
Putting up with stuff that is not the way it should be, is a bad idea. If you need to find some motivation to get you doing the getting-things-on-track stuff, then just keep on rea...
I would like to share with you something very interesting and exciting; I'm going to be sharing with you the results of a research project that NLP4Kids has been carrying out inves...