Work with children, young people, parents and teachers to help them overcome mental and emotional challenges using NLP (Neuro-linguistic programming). We work with schools and families delivering one to one sessions and workshops that help to overcome anxiety and increase confidence through our... Read More
Work with children, young people, parents and teachers to help them overcome mental and emotional challenges using NLP (Neuro-linguistic programming). We work with schools and families delivering one to one sessions and workshops that help to overcome anxiety and increase confidence through our private and funded work. Read Less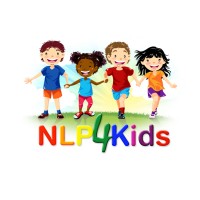 NLP4Kids Franchise Testimonials
Below is a selection of testimonials from people that operate the NLP4Kids Franchise or have used the NLP4Kids business services in the past.
He has learnt calming techniques...to help him feel in control of himself or the situation and this has helped his self-confidence enormously.
Amazing, super, brilliant!!! Nuff said!
I'm now understanding me a little, not just as a parent. I learnt how to motivate and support my child more effectively with my new knowledge of processes linked around communication.
It was interesting to learn about how pupils perceive me and how I perceive them. I've had a chance to reflect on the views of others and got to know other staff better through the interactive games