No Letting Go is an award winning franchise business, providing inventory management to letting agents, property managers and landlords. Our core service is the provision of check in, check out and mid term property checks. All our property reporting is conducted on our own property software,... Read More
No Letting Go is an award winning franchise business, providing inventory management to letting agents, property managers and landlords. Our core service is the provision of check in, check out and mid term property checks. All our property reporting is conducted on our own property software, designed to enable the user to provide quick and concise reports in an easy to use format. Read Less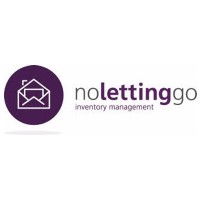 No Letting Go Franchise Testimonials
Below is a selection of testimonials from people that operate the No Letting Go Franchise or have used the No Letting Go business services in the past.
We have been using No Letting Go for several years across our Portfolio's, we always receive great customer service and any issues/queries raised are resolved quickly and efficiently. All the inventory clerks across the country carry out a high level of service and at times go above and beyond to help out.
I have had an exceptional service from nolettinggo from the very first phone call. Their systems are easy to use, there is always someone on the end of the phone to answer any questions. All of the staff are friendly, helpful and knowledgeable, they all go out of their way to deliver the best service and to help me complete my workload to deadlines set by our client. - I highly recommend nolettinggo and look forward to continuing to work with them and expand the services that we use from them in the near future.
We have had inventory companies work for us in the past, but feel we get good value for money with No Letting Go. Our landlords have commented on the high standard and detail of the inventories. This in turn ensures there is no ambiguity when it comes to releasing the security deposit.
The No Letting Go team provide us with an excellent service paying careful attention to our needs and are always professional and reliable. The quality of work is second to none, with clear, easy to read reports embedded with a selection of specific, high quality photographs, which are always received on time. I would not hesitate to recommend them.
Professional accurate inventory clerks with a good eye for detail means that every situation is covered thoroughly. Landlords and tenants have commented on how pleasant the No Letting Go staff are. Having been in the business for many years and used several different inventory companies I can honestly say No Letting Go are one of the best companies I have had to deal with.