Nutty Scientists is ranked #1 in the Top 100 Children's Enrichment Franchise. Start a Nutty Scientists Franchise. The Science of Success! Operating in more than 200 locations in over 50 countries serving in excess of 10 million children a year, Nutty Scientists is the world-leading children's... Read More
Nutty Scientists is ranked #1 in the Top 100 Children's Enrichment Franchise. Start a Nutty Scientists Franchise. The Science of Success!

Operating in more than 200 locations in over 50 countries serving in excess of 10 million children a year, Nutty Scientists is the world-leading children's science 'edutainment' franchise. A Nutty Scientists franchise allows you to achieve your financial and personal goals. We will be here for you every step of the way to assist you to build your Nutty Scientists business! Read Less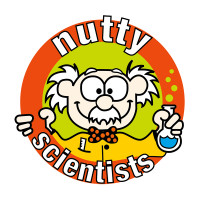 Nutty Scientists Franchise Testimonials
Below is a selection of testimonials from people that operate the Nutty Scientists Franchise or have used the Nutty Scientists business services in the past.
We are thrilled to bring Nutty Scientists programmes to Dublin. Whether it is an after-school class, a workshop, a camp, a science show or a birthday party, children and parents absolutely love our programmes. Kids learn, observe, discover, experiment, and make conclusions in a supportive, interactive and entertaining environment. It is very fulfilling knowing you are making a difference in these kids' lives. When I saw the benefits of Nutty Scientists and the support system in place it was an easy decision to make. There is always new ideas and new sales channels.
Buying the Nutty Scientists franchise for Limerick was a tough decision for me since I did not have any educational or business experience in my professional background. Investing in a Nutty Scientists franchise is a decision I was so glad I made. Nutty Scientists makes it easy to run and we have found it so rewarding. The response from the community, kids, parents, schools and corporate sector has been amazing. Every day we get to educate and entertain kids with fun experiments and programmes while growing our business.
The Nutty Scientists team were extremely supportive and worked with me to get us up and running quickly. They ensured I had everything in place to make sure my business would be a success. There is a readily available support structure, a unique and developed product, access to an internationally recognised brand and the obvious benefits that brings. I was on the lookout for a challenging business proposition, but at the same time I wanted a business that had potential and flexibility to work in a rural territory. Nutty Scientists proved this and they also had a very well-developed support structure and an extremely developed content. If you want to run your own business a Nutty Scientists franchise is a great way of doing so. You are less exposed to risk, you have the benefits of running your own business, you have the benefits of a proven successful business model, you have the benefits of ready-made programmes and you have the benefits from the support structure and existing franchisees to help grow your business.
Choosing a Nutty Scientists franchise was one of the best decisions I made in my professional career. We were surprised by the huge client base we have with Nutty Scientists. It is much bigger than we expected and we are pleased to take part in such a big market. There is a lot of ways to generate revenues such as schools, shows, camps, events, festivals, companies and much more. You can offer so many programmes about Science, Environment, Nutrition, Astronomy, Reading, Health, Nutrition, and Prevention, the possibilities are vast. Nutty Scientists has given us the opportunity to build a successful future and at the same time carry out work with an important impact on society.