The Oakhouse Foods franchise is one of the leading providers of quality frozen meals; delivering direct to the customers' homes; primarily serving the elderly, and has a potential turnover of £1million per franchise territory.
The Oakhouse Foods franchise is one of the leading providers of quality frozen meals; delivering direct to the customers' homes; primarily serving the elderly, and has a potential turnover of £1million per franchise territory. Read Less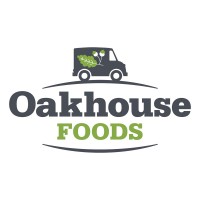 Oakhouse Foods - Frozen Food Delivery Franchise
'Dedicated to delicious meals and quality service'
Join Oakhouse Foods, one of the leading providers of quality frozen meals delivered direct to the customers' home; primarily serving the elderly. Over 65s account for nearly a fifth of the UK population and are the fastest growing consumer group.
Who Are We?
Oakhouse Foods has been established for over 25 years and operates a proven franchise business model which is loved by customers for its extensive range of quality food and friendly, personal service.
Now owned by the global Kerry Group, a leader in the global food industry with a turnover in excess of €6bn, Oakhouse Foods is benefitting from an increase in investment, expertise and support from a global taste & nutrition expert.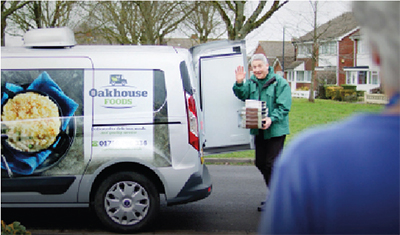 Why choose Oakhouse Foods?
The home delivery meals market sector is expanding; more and more people are ordering their food direct to home and Oakhouse Foods is now well placed to embark on its next phase of expansion, so we are looking for ambitious, like-minded partners to join us on this journey.
You will be part of a network of local teams dedicated to providing a friendly and personal service from order right through to delivery.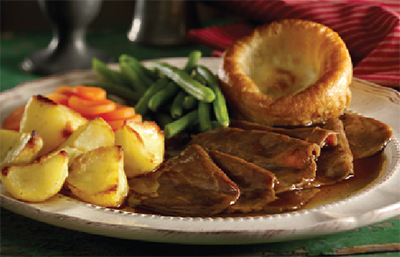 Your customers can order over the phone or online and our friendly, police-checked drivers bring the order, usually on the same day each week, and even put it away in the customer's freezer if they like.
The broad range of meals you will be able to offer have been developed to meet the varied needs of our customers: gluten-free, low sugar, low fat and a wide range of 'Made Without' dishes; a great choice of standard meals, mini meals, fork mash-able and pureed formats; we even offer a range of essential grocery items.
What is the investment?
You will be putting a lot back into your local community and, for many customers, the service you and your delivery staff provide will be a real lifeline; your investment isn't purely financial.
Franchise/License Fee: £29,750.00
Working Capital: £17,000.00
Total Investment:£96,750.00
(plus any applicable customer base)
Franchise Set-Up Costs: £50,000.00*
Term of License: 5 years, renewable
(Financial assistance is offered via third parties)
*The franchise set up costs assumes that Vans are on HP
What you receive:
A 5 year renewable license to operate the award winning Oakhouse Foods business in an exclusive territory
Initial Franchisee management training course & coaching at premises
Location / Property Assistance & Premises Design
Van wrapping & application (x3 vans)
Uniforms for 3 people
SAP licences (x3) Computer and telephone system installation
Product supply
Comprehensive start-up training & a full operational manual - 'How to Oakhouse'
Business operating and management systems
Ongoing support and assistance
National advertising and marketing
Full E-commerce website - oakhousefoods.co.uk
Marketing materials
Initial Staff Recruitment assistance
Grand Opening Assistance
Training & Ongoing Support
Our training and support is comprehensive and designed to fast track you through all the operating procedures.
We provide support services to help you further your business aims and objectives, in addition to developing the business as a whole as part of our ongoing development.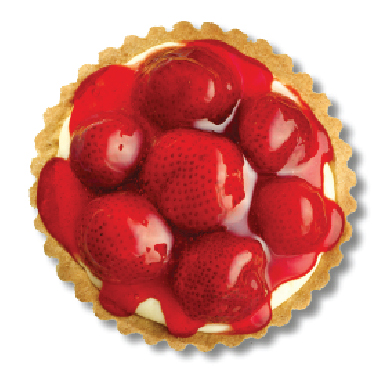 This initial training programme includes:
Background to Oakhouse Foods Franchise, its services and structure.
Market knowledge.
Company procedures.
Health & safety responsibilities.
Identifying potential customers
Territory planning.
On-Going Support includes:
Regular meetings with Franchise Support Manager.
Quarterly review with Head Office.
Annual conference with all UK Franchisees.
E-mail and web based information, ideas and news channel.
Head Office helpline.
Sales & Marketing support & advice.
Are you our ideal partner?
Franchisees come from all walks of life and we need people who share our core values, who want to work in partnership with us to accelerate our growth, building a brand not just for tomorrow, but for today as well.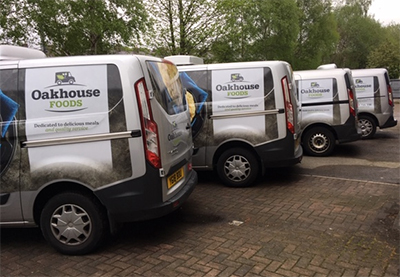 Our Core Values:
We are passionate about ensuring our products and services are of the highest standard and we enjoy going the extra mile to make our customers feel special. If you can identify with all of this and feel that you could undertake the:
Provision of an outstanding Oakhouse service for your customers
Full implementation of the Oakhouse Foods system
We would also need you to have ambition, a business growth mindset, and be willing to put your complete focus on the Oakhouse Foods business.
Our most successful franchisees also share the following personal attributes:
Genuine care for our customers
Passionate about providing outstanding customer service
Committed and hard-working
Great team-players
Ambitious and courageous
Open-minded to new ideas & sharing best practice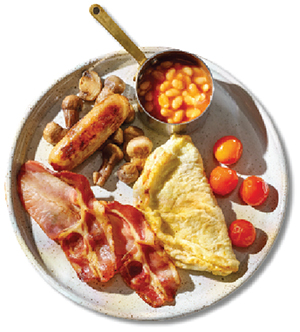 Available Territories:
Selected territories are available throughout the UK. Existing customer base included.
Next Steps:
If you're looking for a serious business in an expanding market, that grows year after year, with products you can be proud of and offers the potential for substantial, long-term rewards, then Oakhouse Foods Limited may be just what you want; so fill in the form below and we'll be in touch shortly.