One Fine Dine is an aspirational food dining business, providing high-quality food and drink for in-house luxury dining experiences. This multiple award winning system has more than 12 years of research behind it, allowing you the franchisee to operate as a high-end event caterer without the risk... Read More
One Fine Dine is an aspirational food dining business, providing high-quality food and drink for in-house luxury dining experiences. This multiple award winning system has more than 12 years of research behind it, allowing you the franchisee to operate as a high-end event caterer without the risk of investment in facilities and operational costs associated with launching your own catering business. Read Less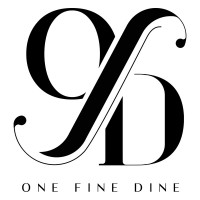 About Us
The One Fine Dine franchise allows our cuisine to be ordered by you the franchisee and delivered directly to a client's home or venue for their event. The Franchisee can then choose to stream the video of how to heat, plate and serve the dish, or provide one of their OFD trained chefs in their network. This unique system allows you the franchisee to operate as a high-end event caterer without the risk of investment in catering facilities and operational costs associated with launching your own catering business. This unique system uses molecular gastronomy, where our chefs have developed ways of enhancing the flavours, making sure the food tastes as great as if it was prepared there and then.
Launched in 2020, and brought to you by On Air Dining, leaders in catering to the elite world of private aviation, One Fine Dine is the brainchild of Daniel Hulme. With over 20 years of fine dining experience behind him, Daniel wanted to bring the fun back into high-quality meal preparation, by taking out all the work and stress.
The Franchise Opportunity
So many people think of starting their own business for the exciting possibility of the financial rewards and the opportunity to be your own boss and run your own life. The challenge is that although you get all the rewards, you also take the risks. Taking on a franchise within a proven operation reduces those risks substantially. By joining One Fine Dine, you can reduce these risks, and focus on building a business that offers you the life you have been looking for!
Track Record of Success – One Fine Dine have developed a unique system of catering franchise that produces successful results from day one. Complete the training course and you are ready to go.
Strong Brand - one of the biggest advantages of franchising is that One Fine Dine is building a brand on a regional and national basis creating value in the eyes of customers you're trying to attract.
Training Programme – Our in-depth training programme is designed to bring you up to speed on the most successful methods to run the business. Our reference materials to assist you in dealing with whatever comes up while you're running your business. We focus on finance, sales, best management practices, and of course how to deliver an outstanding product and service.
Ongoing Operational Support – We provide staff dedicated to providing ongoing assistance to franchisees. You are not alone when you are building and running your business, and you can always call on experienced people when you hit a rough spot or want to share new ideas for growing the business. Gradually we will be stepping back and letting you, the Franchisee take complete control as you become more confident, professional and experienced.
Marketing Assistance – we offer you marketing assistance to provide you with proven tools and strategies for attracting and retaining customers.
Purchasing Power – as a franchise you can take advantage of the buying power of the entire system to negotiate prices for everything you need at significantly lower levels than you could achieve as an independent operator.
Risk Avoidance – the biggest reason to buy a franchise is that it will help you avoid much of the risk of starting a new business.
How it Works. The unique MULTIPLE AWARD WINNING system designed over the last 12 years allows the individual to plate the food to the same high level as our professional chefs. Each dish is packed as a kit with all cuisine ready prepared, all the equipment, and instructions sent as pack of the part. The chef can stream the videos of each dish to any device. These delivered kits are ready to go for any event from 2 to 200 people. Our training programs aimed at adding additional chefs to your team allows you, the franchisee to host multiple events in a single day driving significant increase in revenue.
Business Support
As a Franchisee you will receive:
Full training course, including product and serving training, sales and business development training, good business management practices
Full support on a day to day basis
Menu development
On-going training
Additional specialist courses
*There will also be a culinary team and concierge staff there to assist with all your requirements, regular management meetings and additional skill training packages.
What You Need as a Franchisee
There is just no escaping the fact that running your own business can be hard work. However, you are doing it for yourself and the rewards of a One Fine Dine franchise will be there for you to see from day one. If you possess the following attributes then a One Fine Dine franchise could be just what you have been looking for:
Hard work ethic
Care and service minded
Resourceful
Dedicated
Methodical and well organised
Passionate about food and wine
Great interpersonal skills
Desire to grow and build a business
Integrity and loyalty
The Next Steps
If you want to learn more about this fantastic opportunity, fill out the form below today