Insurance and product comparison plus our Just Buy It online furniture superstore where you will earn 24/7 365 days a year. For a limited time only and to help those whose incomes have been affected by Covid, you can join for only £5,000 plus vat.
Insurance and product comparison plus our Just Buy It online furniture superstore where you will earn 24/7 365 days a year. For a limited time only and to help those whose incomes have been affected by Covid, you can join for only £5,000 plus vat. Read Less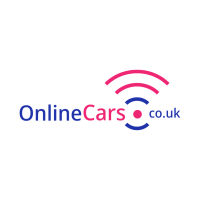 This is no ordinary franchise, in fact, its extraordinary given its income streams from a market that's simply huge and your protected area is a whole postcode. Earn from products that people are ordering every day in their thousands. We are also about to launch a national affiliate arm to the business. You will earn from all sales they generate in your postcode.
Our business is online and has several facets which include a Car, Van, Home, Pet, Travel, Motorbike and Travel insurance comparison site. We also have energy comparison to help the 7 million households to swap every year. We are currently building a product comparison site for mobile phones, broadband and digital TV plus our online garage and garage network.
Our Just Buy It home superstore offers over 50 ranges of quality flat pack furniture, over 1000 products, this will rise to 50,000 with the inclusion of many other types of quality furniture pieces including soft furnishings, ornaments etc. Eventually, all interlinked with our Nuts & Bolts loyalty system.
We have huge ongoing plans and there are no limitations to what can and will be achieved. Our franchise is a ground floor opportunity for determined, driven and ambitious individuals looking for a lifestyle and income to create it.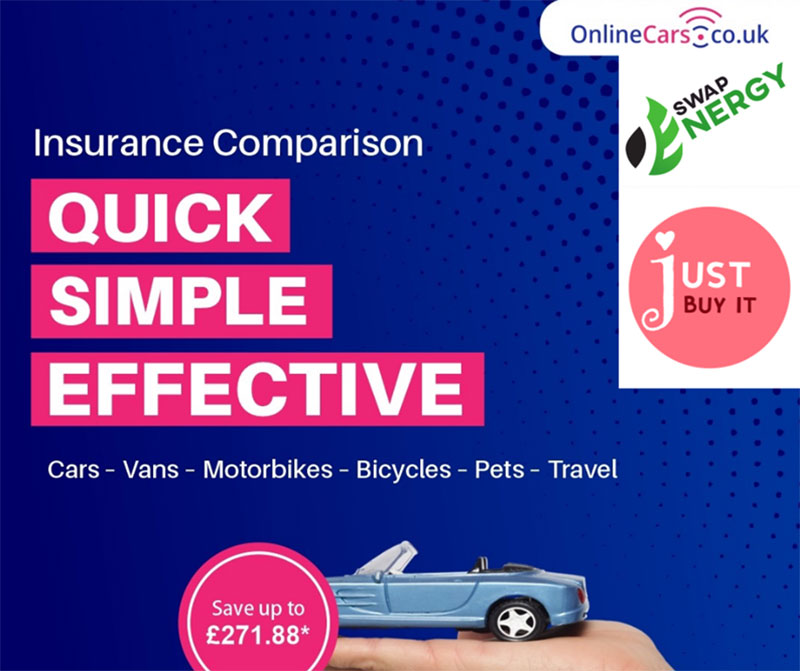 Why Join Us?
This is your opportunity to be a part of a UK wide team that is promoting and innovating within the automotive, insurance, energy, and product comparison industry plus our home superstore. An industry that continues to flourish, no more trading hours for money, a business that's unaffected by weather and you're open and earning even when you take a day off or go on holiday.
You have NO ROYALTIES TO PAY, no van to finance, no office needed, no business rates, no travelling to do a job…. work from home.
Our current online comparison system for insurance and energy are the first stages to developing and competing with the industry leaders, with the bonus of our exciting online garage and online superstore to further enhance your income from sales in your whole postcode.
Our free online garage for vehicle and non-vehicle owners will enable opportunities for warranty sales, insurance, breakdown cover, servicing, repairs etc. Our plans encompass everything automotive plus our "Just Buy It" home superstore, "Swap Energy" and our own "Why Compare" comparison site. We want you to be part of us and enjoy the 'ride'.
How do you earn?
Your earnings are based on many income streams and are all generated from online ordering. The insurance industry issues hundreds of thousands of policies every day. Our comparison site will help many find the right policy for the right price, currently from 112 insurance providers.
Our new under development Why Compare website will help the 80 million mobile phone users find the best deals, over 22 million homes broadband, digital TV, home and pet insurance. There are approx 7 million homes who change energy suppliers every year, we will offer the means to swap with ease. Nearly 40 million cars, vans and motorcycles require servicing and MOT's, repairs. Our home superstore offering a myriad of quality flat pack and built furnishings with the added advantage of our Nuts & Bolts loyalty system creating discount codes to spend in it.
In addition to comparisons, franchisees will earn through our online garage facility. Our online garage will be a network of automotive service providers within each postcode, who can provide quotes on any automotive work which is required for our subscribers such as servicing, repairs and MOT's.
You are not being given a website and told to get on with it after a day's training, our training is ongoing through our own intranet. You will become part of one team where "no one gets left behind".
It's imperative that all our franchisees become successful and that comes through dedication from all involved, selling the right products and services and to ensure you are trained and equipped to the highest standards. To offer products and services that are wanted and needed is the key to success and being part of the team.
No one gets left behind.
We offer unwavering support to our customers and you can expect everything you need from us, every step of the way.
You are open for business 24/7 365, we are offering a passive income which will give you a lifestyle culminating in immense pride in your business.
Create your desire, your goals and we will give you the means to make it happen.