OPUS MEDIA was set up by Paul Furlong with a belief that storytelling and the power of video and photography can bring a brand to life and connect with an audience in a way that converts thoughts and feelings into results and revenue. Storytelling is what connects us as humans; for brands, it is no... Read More
OPUS MEDIA was set up by Paul Furlong with a belief that storytelling and the power of video and photography can bring a brand to life and connect with an audience in a way that converts thoughts and feelings into results and revenue. Storytelling is what connects us as humans; for brands, it is no different. We help organisations tell their story, informed by their brand strategy, effectively positioning their organisation in the minds and hearts of their audience. Read Less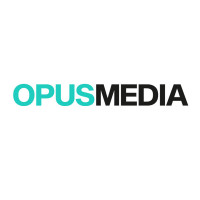 WHO ARE OPUS MEDIA?
OPUS MEDIA was set up by Paul Furlong with a belief that storytelling and the power of video and photography production can bring a brand to life and connect with an audience in a way that converts thoughts and feelings into results and revenue. Storytelling is what connects us as humans; for brands, it is no different. We help organisations tell their story, informed by their brand strategy, effectively positioning their organisation in the minds and hearts of their audience.
But its more than that. It's more than just video and photography. It's our job to deliver results for businesses; so, it wouldn't sit right to just hand over the content and expect them to take it from there. We provide businesses with the tools for maximum reach and impact on their audience. And not one other production company that we've come across does this.
Opus Media are now expanding, and we have a variety of new franchise opportunities right now in several locations. If you want to join us as we continue our expansion, we would love to hear from you.
MEET THE FOUNDER... PAUL FURLONG
Paul Furlong is a globally renowned storytelling-for-business expert and film and TV producer and director. He is the winner of a Royal Television Society award for Best Film, had a film at the Cannes Film Festival, has 54 episodes of TV to his name and his corporate clients include Formula1, Subway, EDF Energy, Labour Party, National Lottery, Barnardo's & Entrepreneur Magazine to name but a few.
As a small child, Paul would play make-believe endlessly with his younger brother, Daniel. His parents had moved out of a rough part of the city to somewhere where they felt that they could give him more opportunities, but in doing so had stretched themselves financially to the point where his Mum was working five jobs and his Dad was working two. Because all the wages were spent on barely surviving, he and his brother had no toys to play with and would, therefore, make up stories and then act them out for hours on end.
As finances eased slightly, Paul's parents introduced him to the cinema and the rest, as they say, is history.
BUSINESS SUPPORT
As a franchisee, you will generally receive valuable, ongoing business support, including training, marketing, new technology and more. Franchisers will assist you in developing a business plan, in learning the best ways to hire and manage personnel, and in how to profitably manage your business.
Everyone working for OPUS MEDIA is an important player on the team. You're not just buying a franchise; you're joining a culture.
So many people think of starting their own business - not just for the financial rewards but for the opportunity to be your own boss and run your own life.
But the downside is that although you get all the rewards, you also take the risks. Taking on a franchise within a proven operation reduces those risks substantially. By joining OPUS MEDIA, you can reduce them even more!
As a Franchisee, you buy the right to develop your business in a defined geographical area, with a guarantee from OPUS MEDIA that no other OPUS MEDIA franchisee will compete with you in that area. Franchisees can offer their clients the full breadth of OPUS MEDIA expertise, all supported by the full span of our capabilities.
Our aim is to provide a nationwide quality service to customers with an emphasis on personal service and professionalism. We aim to build up a strong two-way working relationship with all our franchisees and make the OPUS MEDIA name synonymous with excellence.
So, if you're looking for a Franchise opportunity with some real strengths search no more.
EARNINGS POTENTIAL
What you can earn out of an OPUS MEDIA Franchise is up to you: how hard you work, and how gifted you are. It's no different to anything else. But you'll be surprised at how the numbers can stack up.
| Year 1 | Year 2 | Year 3 |
| --- | --- | --- |
| 50,000 | 100,000 | 200,000 |
These projections are based on the average cost per job and the number of jobs we expect you to be able to realistically bring in to the business each month.
As your understanding of the processes and education in the Opus Media systems grows, and your local visibility increases, the number of jobs that you bring in will increase and therefore so will your turnover.
*This figure is based on 1 video and 1 photography job per month for your first year. We would expect you to be doing more than this with our reputation and systems behind you and should be seen as a minimum rather than a target.
It is important to emphasise that the above figures are projections provided for the purpose of illustration and are not intended to be a statement, representation, warranty or guarantee of individual franchisee earnings. It is essential that (prior to entering into the franchise) you satisfy yourself of the value of the investment you intend to make in terms of both time and money.
WHAT YOU NEED?
What do you need to be successful as an OPUS MEDIA Franchisee?
There is just no escaping the fact that running your own business can be hard work. However, you are doing it for yourself and the rewards of an OPUS MEDIA franchise will be there for you to see from day one. If you possess the following attributes, then an OPUS MEDIA franchise could be just what you have been looking for:
An entrepreneur with a passion for film and photography who is looking to build their own business.
Committed, driven individual with a focus to succeed but also will ask for help when needed.
Reliable with a thirst for learning, hard work and great with people!
If everything you've read so far makes sense, and you think that an OPUS MEDIA Franchise is something you want to know more about, please complete the enquiry form below.