Oven Shiners Limited (OSL) involves manly in oven cleaning and carpet cleaning.
Oven Shiners Limited (OSL) involves manly in oven cleaning and carpet cleaning. Read Less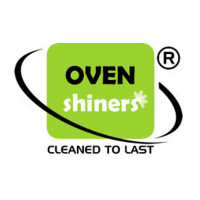 Oven Shiners Limited are offering a dual franchise opportunity
– an oven cleaning and carpeting cleaning franchise.
Working yourself to the bone to line someone else's pocket is no fun. And combined with a poor work-life balance, a capped salary and a lack of autonomy, it's easy to see why you might be fed up and looking for something new.
Well, what if we told you that we have the answer? One that allows you to be your own boss, have earning potential of over £1,000 per week, and receive first-class on-the-job training.
Oven Shiners Limited are a family run oven cleaning and carpet cleaning company based in Godstone near Redhill. Working for domestic homeowners as well as property landlords, letting agents, and many commercial kitchens and restaurants from around the Redhill and Croydon areas we offer a service that can restore even the grimiest, greasiest ovens to near showroom condition.
Oven Cleaning
We clean mainly domestic ovens including AGA and range cookers. However, we undertake industrial ovens such as in commercial kitchens and restaurants too. In addition to oven cleaning, we clean hobs and cooker hoods, and BBQs.
Oven Shiners use a custom-built van mounted gas heated dip tank, where all removable greasier parts of the oven are cooked and cleaned with bio degradable cleaning solutions.
Carpet cleaning
Under carpet cleaning, we clean carpets and upholstery such as fabric sofas and settees using industrial standard machinery. There again we use only biodegradable cleaning agents to clean carpets to protect the lifetime and the colour of the carpet.