A secure off lead dog exercise park, fully automated allowing exclusive use for you and your dog.
A secure off lead dog exercise park, fully automated allowing exclusive use for you and your dog. Read Less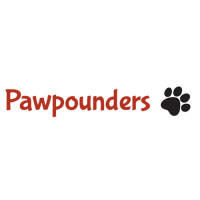 Hi, my name is Nick Parkinson and I am the owner of Pawpounders Dog Day Care Centre which has been established for 12 years and is rated 5-star by DEFRA for being at the top of our industry, which is a great base to work from and proof of our understanding within the dog world.
Four years ago we decided to open an "off lead exercise park" on 12 acres of land next to our current day care centre, as we noticed how many people found that taking their dog a walk was, at times, quite stressful.
This had surprised us as we always thought that it would be an ideal time to relax and enjoy the fresh air with your dog.
The problem is that most public parks have become "lead only". The councils have brought this out so dog aggression can be stopped and dog waste is not just left in parks - this is fully understandable due to reduced funding for park wardens. The knock-on problem is that now, dogs are just not getting enough exercise.
Dogs do 17 times more exercise off lead, running around and exploring so we fully fenced our 12 acres and created 3 separate exercise fields put a private secure car park in, added CCTV a digital gate entry system and set up an online booking system.
We obtained planning permission as it is within the Green Belt, we have had it zero rated from the Valuation Office and had the entrance approved by the Highways Department.
Three years later, we have now created an amazingly profitable business that requires very minimal time actually working there as fully automated, over 400 clients who love it and it is at around 95% occupancy, during Covid 19 it became 100% booked and people started complaining as we could not keep up with demand.
Now in the 2nd Lockdown its fully booked again and we have decided to share our experience by offering a Franchise to people, who, like us, want to help dog owners to find safe secure areas to exercise their dog. We have taken advice from British Franchise Association (bfa) affiliated Franchise Consultants and Lawyers and have now been accepted for membership of the bfa
We are by far the furthest ahead in this market and have our name Trademarked. We are delighted to be members of the bfa as we have met certain criteria which will give potential Franchisees much more confidence in joining us as Franchisees.
When you look at the evidence of whether there is a market for this its huge with a recent Government survey of dog owners saying 47% do not enjoy taking their dog for a walk any longer and 16 % stating they do not even take their dog for a walk and now the UK's dog population has reached 10,000,000.
Our website will feature digital displays created by drone mapping so clients can log in and take a look around the park prior to visiting.
There are waste bins in each field, fresh piped water, landscaped walkways, a toilet and a coin-operated dog shower.
Our parks are Carbon Zero-rated, the natural wildlife has returned with wildflowers, the long grass in sections has brought field mice which in return has the Buzzards back. Furthermore, more bees have been using the fields.
Our approved Highways entrance has slowed the road and therefore there are fewer accidents down what was a dangerous road. The Council are very happy as it has taken the pressure off their own public parks. Our landlord is delighted as his land has increased in value. Clients can exercise their dog in a safe environment that abides with all Covid 19 rules which no doubt is going to continue to play a part in our future way of life. All the dogs love it and this will help them live happier healthier lives and reduce bog behavioural issues which are on the rise around the UK. If you speak to our clients they are so grateful as now can enjoy taking their dog for a walk again!!
There has been a rise over the last 9-10 months of dog ownership and mainly from households who have never been dog owners before who are very reluctant to let their puppies or rescue dogs off lead in a park for fear of losing them. The current public parks are full of distractions, dog theft is on the rise and parks are not going to change in the future as Local Councils have huge pressure financially to provide much more vital services to the public, especially since Covid 19. Dog ownership may not rise much further but will continue to stay at these levels as people are living longer, there are more single households and people feel they will be healthier owning a dog as it gets them out in the fresh air.
I must also point out our secure off-lead park is only 2 miles from the largest Council Park in the UK which is 2800 acres in size and 5 other parks within 7 miles where you can let your dogs run around off lead. Despite all this, it turned out to be a very busy and profitable business which has proved there has been a change in what the general public want now as these fields are just for the client so no distractions, fully secure, private and safe.