The Most Exciting Business Consulting Franchise Train as Personality Profiling Specialists.
The Most Exciting Business Consulting Franchise Train as Personality Profiling Specialists. Read Less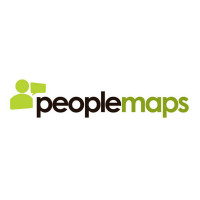 Imagine the scenario. What if you could turn your interest in psychology and management into a business? What if you could break into consultancy and coaching with powerful tools that other consultants do not have?
PeopleMaps has been pioneering personality profiling applications for twenty years and will show you how to quickly build a successful consulting and coaching business using profiling psychology.
Convert Your Management Experience Into A Business
If you have some management experience and want to start your own business and be your own boss, then the PeopleMaps franchise is for you.
PeopleMaps will build upon your existing experience and show you how to use it's wide range of personality profiling applications to build a business that not only makes you money but is enjoyable too.
Starting your own business can be daunting. I know how you feel. When I started my consulting practice 25 years ago I felt the same way. I felt it difficult to differentiate from other consultants and difficult to win clients. However, what I found once I started PeopleMaps were powerful, easy, ways to get a clients attention and get them onboard.
I found that almost everyone is fascinated by self. So when you can astonish people by providing some insight into their personality, you find it much easier to get their attention and their consulting and coaching work.
The PeopleMaps franchise will provide you with a wide range of products and services to offer. You will get all the demo stock you need to capture a prospect's attention and you will have all the training and support required to build your business.
This franchise will let you build a successful consultancy and coaching business, fast. It will help you stand out from other consultants and give you an edge in this growing market.
PeopleMaps has pioneered personality profiling applications for twenty years. This psychology and technology is tried and tested by thousands of organizations and over 1.5 million people have completed a PeopleMaps Assessment.
Discover over a dozen different ways to make money as a PeopleMaps Franchisee. Learn how to generate an automated, passive income (even if you are on holiday). Develop an accumulative income, earning £50k to £150k annually.
Franchisee can get up to 100% FUNDING Via the Government's Start-up Loans scheme.
Fill in the form below and let's send you some more details.