Join the industry leading company with a proven 30+ year track record of growth and profitability in a rapidly growing market.
Join the industry leading company with a proven 30+ year track record of growth and profitability in a rapidly growing market. Read Less
Engineer Your Success with a PHC Service Franchise!
A franchise package designed for your success.
Are you looking for a franchise but not sure which one to choose? Take a closer look at the PHC Service opportunity. Benefits include –
Work in the comfort and convenience of customer's living rooms.
Build a stable future with our customer membership schemes.
A proven business model with over 30 years' experience.
Regardless of the season, make a profit 52 weeks a year.
Independent of weather. Earn, rain or shine.
Annual Profits over £50,000.
Monday to Friday working.
No evenings or weekends.
No experience necessary.
Low start-up costs!

Who are PHC Service?
We are the UK's leading professional, independent "in-home" mobile vacuum Service & Repair service. The business was established in 1989 and today is the go-to brand for domestic vacuum servicing and repairs for most major brands of vacuum cleaners such as: Dyson, Kirby, Miele, G-Tech, SEBO etc.
We have serviced & repaired hundreds of thousands of vacuum cleaners and have a loyal customer database that exceeds 65,000 users of our service. We are committed to customer service excellence and have bespoke, in-house built, and managed technologies which are an integral element of our franchise system. PHC Service is uniquely placed to capture this market and take advantage of the huge growth in the desire to repair and not replace.
---
Why Choose a PHC Service Franchise?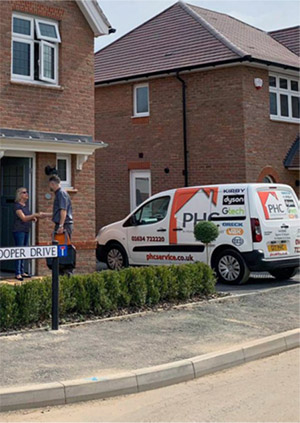 The Right to Repair movement has grown enormously over recent years and has now become UK and EU Law. With over 30,000,000 vacuum cleaners in use every day in the UK and vacuums costing upwards of £700 there has never been a more ideal time to take advantage of this huge market.
PHC Service is a long-established business with an excellent reputation and strong record of sales and profit growth. We have developed and refined our consumer offer to ensure we deliver a professional, service focused business. Our in-house developed technologies are central to our success and ensure we deliver outstanding customer service and drive business efficiency. As well as servicing and repairs, we have developed an innovative, market-leading range of service Membership Schemes ensuring future profits.
Our professionalism and attention to detail throughout every aspect of our business has helped us to develop the business to become the UK's leading vacuum service & repair business.
Technology & Innovation to Drive Efficiency & Profits
Technology is at the centre of our operations. We are proud of the technology and innovation that drives our business efficiencies, delivers an outstanding customer experience, and ensures we offer a state-of-the-art, high quality vacuum cleaner servicing and repair experience, every day, every time! We understand and recognise the importance of technology in our business and its positive impact on the environment.
"Had my Dyson serviced again this year by Michael. Always pleasant and tidy, very pleased with the service and my Dyson looks like new. I have the service plan which is excellent value. Would highly recommend, thank you so much"
K Bishop, Dartford PHC Service client (Reviews 4.7/5 on FaceBook - as of 27/10/21)
A Franchise Package Designed for Your Success
An innovative, technology-driven Franchise Package which has been developed to help you develop and grow your new business and features key elements including:
Ongoing marketing activities – includes social media, Local marketing.
5-year Franchise Agreement. Renewable for further 5-year terms.
Replacement parts stockholding guidelines & management.
Ongoing business development support and advice.
Bespoke designed & developed IT Equipment.
Digital vacuum cleaner servicing diagrams.
Your own dedicated page on our website.
Comprehensive Training Programme.
Exclusive Franchise Territory.
PHC exclusive IT Software.
Full operational Support.
Branded Uniforms.
Business Manuals.
Launch marketing.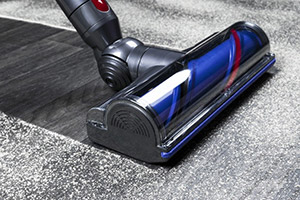 Your investment
To start your PHC franchise the franchise fee is just £9,495 and includes the initial training. PHC Service has secured competitive finance packages with Lloyds Bank PLC to assist with setting up your business and Government Grants are available.
Who would make the ideal PHC Service Franchisee?
We are looking for people who demonstrate drive and motivation to start their own business with a strong desire to succeed in creating their ideal lifestyle. Do you? -
Show initiative and a strong desire to succeed both personally and professionally.
Enjoy meeting new people and building long term relationships with clients.
Possess a passion for delivering exceptional customer service.
Work hard and have a positive approach to life.
Have a desire to control your own future.
Enjoy working with your hands.
If so, Request More Information Today and Take Control of Your Future!