Territory franchise
Opportunities Available NATIONWIDE
With unlimited earnings potential
Pinnacle Chauffeur Transport operate a national network of executive private hire MPVs across England, Scotland and Wales.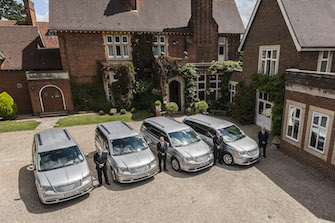 Pinnacle is eager to expand its network as it sees continued growth for its travel services from national customers across the country. Pinnacle Chauffeur Transport has found that often they have identified prospective franchisees who appear to possess excellent customer service skills and bags of energy but are unable to proceed since they have limited capital to commit to purchasing their franchise and unable to raise more.
With a minimum initial capital commitment of £10,000+VAT you will be responsible for Pinnacle service delivery in your own area. £30,000 of turnover is guaranteed in the first year but £60,000 is more than possible. This franchise opportunity has a truly uncapped earnings potential. Each franchise area is capable of generating turnover from multiple cars and the territory you secure will be exclusive to you - NO OTHER PINNACLE FRANCHISES WILL BE SOLD IN THIS AREA.