Our vision is to empower individuals to create their own limitless lifestyle through their love of teaching. Popcat's is an award winning music and movement business for pre- school children and the elderly. Our music sessions provide the best quality classes and are all inclusive regardless... Read More
Our vision is to empower individuals to create their own limitless lifestyle through their love of teaching. Popcat's is an award winning music and movement business for pre- school children and the elderly. Our music sessions provide the best quality classes and are all inclusive regardless of age, gender or ability. We are looking for franchisees who share our passion and vision for music with a flair for organisation and being part of an extremely supportive team. Read Less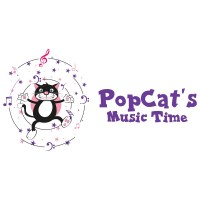 Popcat's Music Time Franchise Testimonials
Below is a selection of testimonials from people that operate the Popcat's Music Time Franchise or have used the Popcat's Music Time business services in the past.
I love Popcat's. Still. After 2 years of attending it as a mum with my little boy and after 3.5 years of running my own Popcats franchise! I first attended Popcat's early 2015 with my daughter, aged three and my son, aged one. I was so pleased that it managed to entertain both my children of very different ages - my son was happy watching the lights, listening to the music and shaking his bells and my daughter thought it was her own personal disco!

Meanwhile, I was really impressed with the content and structure of the class and Catherine's enthusiasm. The pay-as-you-go option was also very attractive, in contrast to other classes I had previously attended where you have to book a block of classes, rather expensive and some of which you know you won't be able to make, due to sickness, or the general unpredictability of kids! A week or so later, I started counting the mats around the room, noting the number of people there, and weighing it up with how much it would cost to buy equipment, hire the hall etc. It wasn't long before I realised this was an excellent business with great potential. Having a background in both Drama and Teaching, I could really see myself running a class, so asked Catherine if she had considered franchising the business.

After a few months of discussing the possibility and getting to know each other, we agreed on a plan and Catherine signed me as her first franchisee and by June 2016 I started my business. I had run a small business before so I understood how unlikely it is that you make any profit in your first year, but I was fortunate that my husband could support us financially, plus the initial financial investment for the franchise was relatively low, so I was able to take the risk.

I began running 3 classes per week in West Kirby, started with smaller venues, perfect with up to 15 people per class, but soon moved to larger spaces to accommodate the increasing numbers of attendees and by October I had expanded to 5 classes per week, with classes in Hoylake too! In 6 months I had established a good reputation and a loyal following, meaning my classes were well attended on a regular basis. I promote my classes using my Popcats page on Facebook and by posting on relevant local pages, leaving flyers in local places like cafes and soft play areas where mums might be looking for new things to do with their kids, attending local events and now I hire rooms in larger venues, the costs have increased but I benefit from excellent facilities and promotion on their websites too.

18 months on, I still love my job. I honestly wondered whether the repetition of songs and structure would drive me mad after a few months, but it's quite the opposite. The children and parents make very class so unique and enjoyable that each class feels different and still keeps me on my toes! As the classes have grown I have had to learn to adapt and manage the safety element of the classes, negotiate fees with venue managers and when to invest in my business by purchasing more or new equipment and marketing materials.

Catherine has been an amazing support, providing encouragement and guidance especially in the early months when I was trying to establish my business and sharing her experiences to help me grow. Now there are team of six of us with franchises across the Wirral and Liverpool, and the business looks set to grow again over the next 12 months, so the future is very exciting for Popcats!