Discover how you can build a £1million Property portfolio and £50,000 a year in PASSIVE income for life. Trade property you don't own for BIG fees.
Discover how you can build a £1million Property portfolio and £50,000 a year in PASSIVE income for life. Trade property you don't own for BIG fees. Read Less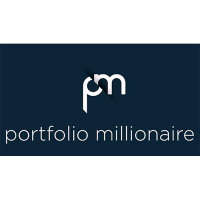 CREATE AN INCOME THAT'S 'SAFE AS HOUSES' – NO MATTER WHAT
Have you always wanted your own property portfolio, but you lack knowledge and funds?
Have you ever wanted to flip property without having huge amounts of cash?
Well, now you can with Portfolio Millionaire!
We have the expert knowledge and experience to help you build a thriving property empire without huge sums of money!
Start your own profitable property business, with a guaranteed, sustainable income
Become A Property Consultant................
The opportunity
Property is one of the safest investments and over 90% of millionaires made their fortunes in property. Every partner is expertly trained and follows a step-by-step blueprint to reach your desired income or wealth figure.
We start with the Wealth Pyramid which has various layers, and we will identify which layer you need to start at.
With most franchises you are simply buying another job and build someone else's brand, we are different! Partners can build their own brand following our property blueprint meaning you control your brand and business forever, even when our time together expires.
Replace You may hate your job or may have unstable irregular income in which case we will show you how to replace your income quickly by flipping properties to investors for fees without even having to buy the property, we call this paper trading as we just find a property and negotiate a good deal and the seller signs a piece of paper to say they will sell it at a certain price and we sell the deal to one of our investors.
Fees you can earn per property range from £3,000-£5,000
Build One goal we like to give partners wanting to start building a property portfolio is to create £1 million pounds asset value and £66,000 income in 24 months, this is achievable in many ways without huge amounts of money and each property you buy will have a discount of at least 15% off today's market value.
Typically, you would start with £25,000+ and this does not have to be even your money, you may choose to borrow the deposit money, we can show you how! We also show you how to recycle the deposits and get most of your funds back out of each property, so you never run out of money. Most of your portfolio will be built with family let properties as this is very safe and less sensitive to market changes.
Tax free cash, we will show you how to generate tax free lumps of cash from each property you acquire using our buy, refurbish and refinance rent out strategy (BRRR)
Diversify Once you have some solid reliable assets, we will introduce you to other strategies such as:
HMO's- Houses in multiple occupation, you simply rent each room out as opposed to the whole house, this gives you a higher return, typically £900+ NET income per property.
Holiday let's/Serviced accommodation, you will be renting a property out by the night using the likes of Airbnb or letting to contractors, this can be extremely profitable, and you can expect to make £1,000+ NET income per property.
Lease options, control properties with legal binding paperwork to enable you to make cashflow and equity, this is a very powerful way to build a portfolio without having to get mortgages or debt.
Seller finance, we show you how to find properties that owners will become the bank and allow you to pay them in monthly instalments without huge deposits or mortgages, we have done this in the UK and as far as Spain, USA, Cyprus and Egypt, maybe you fancy a holiday home abroad or want to do international Airbnb- Sell these to investors as a package for £5,000 a deal or take them yourself.
Assisted sales, agree with a seller to help them sell their property and you add the value through refurbishment, title split or permitted development, expect to make £30,000 per deal.
Tenant buyers, we will show you how to get tenants that will pay you thousands of pounds to move into a property and give them the chance to buy it in the future, this can make you chunks of cash as they buy the properties- expect £30,000-£60,000 on an average property.
High returns
Flips, buying property and adding value is key to making huge margins on deals, you will likely need working capital of £50,000-£100,000+ per property and is capital intensive. Expect to make £50,000£150,000 profit per deal.
The company seeks people like you who are ready to take control of their lives and build their vision of financial freedom, supported by the high profit, low volume model of property dealing.
This expansive training and expert education will show you how to:
Build a property portfolio worth millions of pounds with a passive flow of income to your bank balance every month.
Find and trade property deals to investors for up to £5,000 each, showing you how to find and select the best deals.
Flip property for at least £20,000 profit each time.
Access to off-market property deals 15-20% off the market value.
Teach you everything you need to know about trading property in an ethical and legal manner to quickly gain a professional reputation.
Train and update you on the latest property strategies to maximise you're understanding and profits, no matter what the deal.
…and much, much more!
This is a rare opportunity to become an expert property consultant and investor with an impressive personal portfolio and equity – as well as joining an elite group in today's British society.
We provide you with the right knowledge
What is the cost of the partner program and what do I get for the investment?
£9,997 + VAT + £166 + VAT per month for 24 months
Exclusive and flexible territory (Operate from anywhere in the world)
2-year partner licence
Quick start pack (deal maker and deal takers)
Marketing kit provided
1-2-1 On-boarding session
8-week step-by-step training with weekly 1-2-1 sessions
90-day 1-2-1 check-in's
Weekly deal clinics and monthly training webinars
Full email support and handholding
Learning and resources platform (Lifetime access)
Access to legal contracts (Lifetime access)
Access to our professional power team and finance for your deals (Lifetime access)
Exclusive Telegram channel access (Lifetime access)
Property valuation software (Lifetime access)
Your own lead generation websites (Lifetime ownership)
On-patch reviews (twice a year)
Joint venture opportunities
Exclusive and priority access to our off-market deals*
Access to our investors to sell your deals**
Up to 100% finance on your deals***
*If buying any of our packaged investment properties you may need to pay fees
**We can sell your deals to our investors and split the fees
***Some properties maybe eligible for 100% funding from bridging funders we use
What experience do I need?
We provide full training, so you do not need any property experience, however, you do need to have a positive attitude and a willingness to learn.
Our partners are from all walks of life and backgrounds, we currently have partners that are cleaners, fighter pilots, IT consultants, Gas and oil operatives and even a footballer.
How soon will I get a return on my investment and what would that look like?
Within 90 days is the short answer, this could be your first property for your portfolio which would have instant equity of £15,000-£25,000 or a flipped deal to an investor for £3,000-5,000- Then we rinse and repeat!
"If you don't find a way to make money in your sleep, you will work until you die" - Warren Buffet
Act now to get started on the life you deserve!
Complete this short form below to receive my free book, which will give to all the information you require to help you make the right decision to change your life for the better!