Posfin Capital is a truly dynamic Commercial Brokerage platform with an experienced processing team, that offers a broad range of financial products and opportunities. Would you like to earn £50k commissions on a £10mn deal?  There is a New Opportunity post-Covid, and we are all in! Enquire... Read More
Posfin Capital is a truly dynamic Commercial Brokerage platform with an experienced processing team, that offers a broad range of financial products and opportunities. Would you like to earn £50k commissions on a £10mn deal?  There is a New Opportunity post-Covid, and we are all in! Enquire today for more detail. Read Less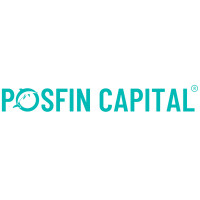 Posfin Capital Franchise Testimonials
Below is a selection of testimonials from people that operate the Posfin Capital Franchise or have used the Posfin Capital business services in the past.
I truly believe POSFIN has the potential to help me reach the goals that I aspire to where others fell short previously when it came to providing actual lenders. Here I have been rewarded well and early! Just keep feeding me more deals!
I closed a £440k bridge deal for £13,200 at 3% Gross Profit and saw £6,600 in 3 weeks from first enquiry to money paid into my account. I earned my £28,500 investment back inside 6 months which probably would have been quicker if not for the pandemic. Now I also help place the franchisees' deals across the lender panel, and that allows them time, to work more new business leads, and I thoroughly enjoy it. It's a buzz sending offers out to people. Giving them money. It's better than taking money from them!