Posfin Capital is a truly dynamic Commercial Finance platform that offers a broad range of financial products and opportunities. We can generate highly responsive marketing campaigns for you and offer your own landing pages to your niched financial offerings. And even f you don't know which... Read More
Posfin Capital is a truly dynamic Commercial Finance platform that offers a broad range of financial products and opportunities.

We can generate highly responsive marketing campaigns for you and offer your own landing pages to your niched financial offerings. And even f you don't know which products to offer, don't worry! We can help or you can clone any one of our existing pages as your own! Read Less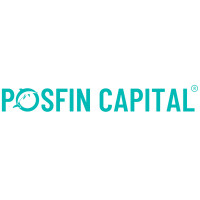 Posfin Capital Franchise Testimonials
Below is a selection of testimonials from people that operate the Posfin Capital Franchise or have used the Posfin Capital business services in the past.
Byron I really appreciate that you helped me win that deal! So thank you very much especially as you got all the docs in etc!
I truly believe POSFIN has the potential to help me reach the goals that I aspire to where others fell short previously when it came to providing actual lenders. Here I have been rewarded well and early! Just keep feeding me more deals!
I have received 25 sets of docs back in last 3 weeks with a steady pipeline ready for the Recovery Loan Scheme rollout. This is awesome. It allows me to sign up customers all over UK, not just restricted to within my territory, which is fair and genius as I can then also earn from others in return. I leverage off Posfin's dynamic and highly responsive marketing styles and campaigns. Also, I came from a Call Centre background, so to make up to 100 calls per day knowing I will have decent leads to fill my pipeline and be able to close deals that are all from inbound enquiry, who are actively seeking funds is quite remarkable.

I love the energetic group and they have been so helpful with training and even one-on-one mentoring early, which has helped me accelerate my product knowledge. Being able to work from home with our 2 year old and pregnant wife again is highly rewarding.