With a PunctureSafe business, you will be able to start and operate your own business, providing a unique permanent puncture prevention system to businesses and individuals in your exclusive operating territory.
With a PunctureSafe business, you will be able to start and operate your own business, providing a unique permanent puncture prevention system to businesses and individuals in your exclusive operating territory. Read Less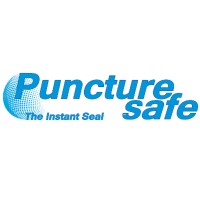 PunctureSafe Franchise Testimonials
Below is a selection of testimonials from people that operate the PunctureSafe Franchise or have used the PunctureSafe business services in the past.
Sussex Cars Ltd have been selling and servicing smart cars for over a decade, supplying nearly 3,000 cars during the last 12 years, and carrying out 12,500 services over the same period. We offer PunctureSafe to all our customers when they purchase a car, and 86% of them will have the product before they collect their new purchase. Almost everyone of them will have PunctureSafe when they replace the car. From talking with the customers, the reason they like PunctureSafe is the peace of mind that they get, knowing that the vast majority of punctures are not going to be a problem. I cannot recommend the product enough, both as a profit centre and as a security for our clients.
OK, so we've all heard about tyre sealants? and there are a lot of them on the market! I have probably tried most of them with varying results. You may believe in using them or you may not, and to be honest I had all but given up trying to find one that actually works all the time. I had the good fortune to find PunctureSafe. I thought, okay on paper it reads like this is the stuff - the sliced loaf has been reinvented!!! So I decided to take the plunge and order a 20-litre drum and pump. IT REALLY REALLY DOES WHAT IT SAYS ON THE TIN and the pump is also brilliant. I know that's a bit of a cliché but it has not let me down, and I have tried above and beyond its recommended usage. We've all probably got serial puncture offenders in the mobility business. I have had a guy in literally every other week, with puncture after puncture in his scooter. I used PunctureSafe for the first time for him months ago and I have seen him out on his scooter many times, and no more punctures! We now only use PunctureSafe at all our outlets in ALL scooters, powerchairs and wheelchairs... anything with pneumatic tyres.
Royal Mail Group have been investigating tyre sealants for some time now because tyre costs annually are considerable and downtime caused by tyre related incidents is a major problem for us. We were not sure of the difference between the many sealants in the market, so we approached a significant number of tyre sealant manufacturers in Europe and the UK, including Puncturesafe. We tested four of these products extensively at various Royal Mail depots around the UK, over many months and in different types of vehicles. We were delighted with the result of these trials and in particular the performance and service levels of PunctureSafe. Our puncture rate has reduced dramatically since we began using it, and downtime caused by punctures has been reduced significantly. I am glad to report that the PunctureSafe product lived up to all our expectations, so therefore they have been awarded the sole contract to supply puncture prevention for our 32,000 vehicle fleet. The service that we have had from PunctureSafe UK has always been excellent and very professional, and we look forward to a long and rewarding relationship with them.
As a new franchisee, I wasn't too sure what to expect from PunctureSafe, but in the early stages I've been given lucrative jobs from Head Office for me to take care of and this shows PunctureSafe are committed to offering all jobs in a franchisee's postcode area to their local franchisor. In fact, within just a few weeks of securing my postcode area, Head Office gave me the details of a plant hire company who wanted to purchase 30 x 20 litre barrels of tyre sealant for £3,690, which I acted on quickly and secured the sale, with Head Office dispatching the pallet of stock to the customer the same day. From the very beginning the support has been there. I've made numerous phone calls when I needed assistance with the whole setting up process, and my calls have been attended to with each enquiry. I've been taken very seriously and answers have always been provided. Knowing the backing is there from the team makes me feel much more confident going forward. With the potential of the business and the support from PunctureSafe, I'm very excited to see what the future holds.
For the last 5 years I have been full time installing tyre sealants into vehicles in the various markets in Northern Ireland. For the first two years I tried the many different products available but I discovered nothing worked as good as PunctureSafe.

Because my business relies on repeat orders, especially from the agricultural markets and their suppliers, I now only install PunctureSafe, and because of this my business has gone from strength to strength due to repeat sales and word of mouth recommendations because of the quality and performance of the product.

During the last 3 years my sales of the 20 litre PunctureSafe drums have escalated so much that I now only purchase full pallet orders, and this I do very frequently throughout the year as my large customer base of private individuals and companies continue to grow.

I mainly install into customer vehicles myself to get the highest profits, which has enabled me to earn a good living from my PunctureSafe business.

After my extensive experience and knowledge in this industry I can thoroughly recommend PunctureSafe UK for their professionalism and the PunctureSafe product which is the best I have ever supplied.


My name is John Mace and I am a distributor with PunctureSafe. Prior to starting my business with PunctureSafe, I worked for over 30 years as a Police Officer, 25 of them as a detective. I was due to retire at the age of 51 and considered for several months what I was going to do. There was an option for me to continue working as a police officer past my retirement date but I was interested in doing something completely different.

I saw an advert on the internet regarding becoming a PunctureSafe distributor and it caught my interest.

The Derbyshire area was available, which meant I could work close to home so I took a trip to Exeter to meet the managing director and other members of staff. The visit to head office convinced me that PunctureSafe was an excellent product and I could see the business potential of becoming a distributor.

Having never run my own business I set about getting as much advice as possible and undertook a training day with another distributor. This was invaluable as it gave me some direction of where to start with the business and gave me knowledge and confidence to sell the product.

My business model was mainly to sell the 20 litre drums to the trade but I ensured the capability to also do installations when required.

I have established a good customer base. There is a good proportion of repeat business every month and I continually find new customers within my area. The customers I have are diverse businesses such as golf courses, waste management companies, mobility shops, motorcycle dealers, tyre companies, house builders, caravan sales and servicing, agricultural suppliers, motorhome sales, and local councils.

The business turnover has increased month on month, year on year and I have been able to establish a good reputation for supplying an excellent product.
For over 25 years my career had been in IT for the finance and pharmaceutical industries but prior to this I had experience as a REME mechanic in the Territorial Army working on HGVs. I have also developed my own track car where my interest in tyre performance developed. On top of this, I am a keen caravaner and I have also had a number of motorbikes. I therefore felt I have a broad range of experience to draw on.

However, I had no experience in sales or running a business and this was an area I would need to learn. PunctureSafe put me in touch with a couple of established distributors and I chose to have a day's training on the job with Jeremy Smith, which was an invaluable first step for me and enabled me to start with a degree of confidence.

The business was launched and I dedicated myself to this full time. Sales were slow initially as to be expected, but with persistence they started to come, helped by identifying the niche areas where there is a clear need.

I had made good progress with my initial stock and realised that it would be more effective for me to have two areas to work as I was doing this full time. I also started to join business networking groups and this is something I wish I had done sooner.

The networking has helped maintain a level of installations which I do myself and once established with the groups, has lead to referrals to companies who have since become customers and in many cases where I was not even aware of them.

I made a deliberate choice to concentrate on smaller companies initially to gain experience and credibility. As a result, I have a reasonable number of customers but many only re-order small quantities with a few having greater on-going requirements.

A recent decision to work with a business mentor has been a great help to me guiding me in business. I now realise that I need to secure a few bigger customers who will order regular large volumes to get me to where I need to be with sales. I am confident that this is achievable with some trials underway with companies of this potential.

In summary, starting a business is quite a challenge. There is however demand for the products and there does not seem to be much activity from any credible competitors. With an opportunity to speak with the right person in a business, it is often possible to put a very good business case together for PunctureSafe.
I got on the phone to their Head Office and spoke to Adam. I found him very informative and he boosted my confidence with both the product and the company as a whole. Adam said I could ring him anytime if I have any further questions, which I did, many times!

After a visit to their offices and factory in Exeter, I decided PunctureSafe was what I wanted to do. It is very clever stuff and I couldn't believe that it really does do everything it says on the tin! I signed up and secured my area and took delivery of my PunctureSafe product and literature. It was all down to me to do with it as I wished.

As I am still currently running my shop, I am not giving PunctureSafe much time at all, so all I am doing is promoting it so at least it's on the move for when I lock my shop door for the last time. Without even trying, I have set up a couple of installation centres in my home town, and I have attended a couple of events as a trader from which I have got a number of contacts, and I've been invited to other events and open days.

I've also done a lot of installations into a number of different vehicles of all shapes and sizes. Now I'm finding I have to hold back a bit because I can see this is going to explode into something bigger than I can cope with while I still have the shop. I am really excited about the future, for both myself and PunctureSafe.