Run your own home care franchise and provide care and support to elderly people in their own homes. Suitable for high energy, passionate people who have a genuine desire to create a strong, ethical business.
Run your own home care franchise and provide care and support to elderly people in their own homes. Suitable for high energy, passionate people who have a genuine desire to create a strong, ethical business. Read Less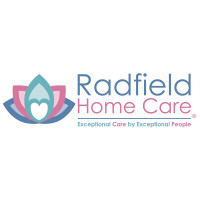 Develop a rewarding business with the UK's most experienced care franchisors and the British Franchise Association HSBC's Emerging Franchisor of the Year.
Radfield Home Care provides exceptional care at home services to the UK's self-funding ageing population, with a unique focus on Caring for our Carers™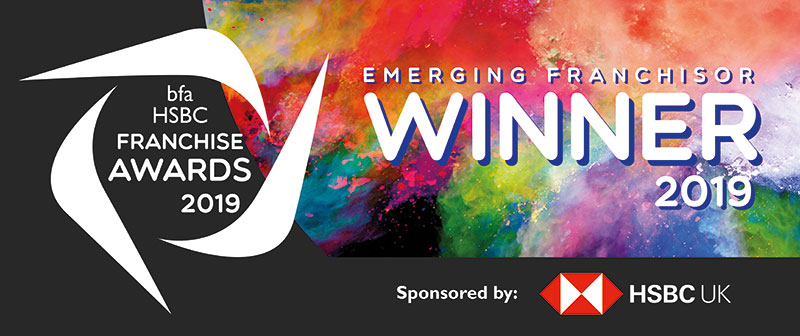 Family owned with over 35 years' experience in care, Radfield is truly a specialist in the older care marketplace. With 75% of all adult social care services in the UK delivered to over 65s and exponential growth of older populations forecast in the years ahead, Radfield's franchise partners are at the forefront of their community care provision.
With family values at its core, Radfield's unique Caring for our Carers­™ pledge ensures its invaluable care professionals are placed at the heart of its business. Focusing on recognition, appreciation and remuneration, Radfield is able to attract and support exceptional care professionals that deliver exceptional care.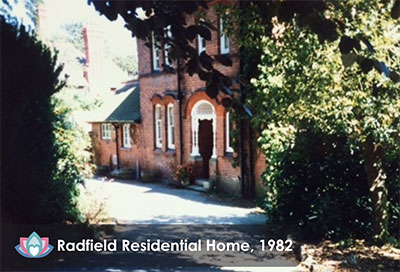 An Exceptional Heritage
Radfield started life as a residential care home for the elderly in Shropshire over 35 years ago, and our franchisors, Alex Green and Dr Hannah MacKechnie grew up within this care home, alongside the residents.
They each began working in the care home in their teenage years before Hannah went on to become an experienced GP and Alex worked as a financial advisor alongside developing various community media projects. In 2008 they used their years of hands-on experience, took over the family business, and transitioned from residential care into the domiciliary home care marketplace.
Between 2008 and 2016, Hannah and Alex developed multiple company owned offices as one of few care providers specialising in care services for the increasing number of older people not eligible for government-funded support. As the social care crisis continues and more and more people are funding their own care, Radfield is now perfectly positioned to support this expanding marketplace.
In 2017, Radfield Home Care's first franchise partners joined the network in Havering, Essex. Cousin's Jennie and Lisa share Radfield's passion for exceptional older people's care and were inspired by their own grandparents and Radfield's family values.
How does the Radfield franchise opportunity work?
As already outlined, Radfield Home Care stands out amongst the crowd thanks to our specialist business model focused on delivering care to the UK's self-funding ageing population and a unique approach to Caring for our Carers™. However, you do not need to have prior care experience to be an exceptional Radfield Home Care franchise partner.
Your role within the business is heavily focused on business development, marketing and networking. A lot of your time will be spent in your local community, building relationships with key health and social care professionals to develop a client referral network. Although the marketing team will work closely with you to achieve this, it is essential you are comfortable with networking and developing healthy working relationships.
Radfield's franchise support team will work with you to recruit in the key healthcare experts who will manage day-to-day operations, care delivery and compliance, as well as your team of care professionals who will be in your community each day delivering care to your clients.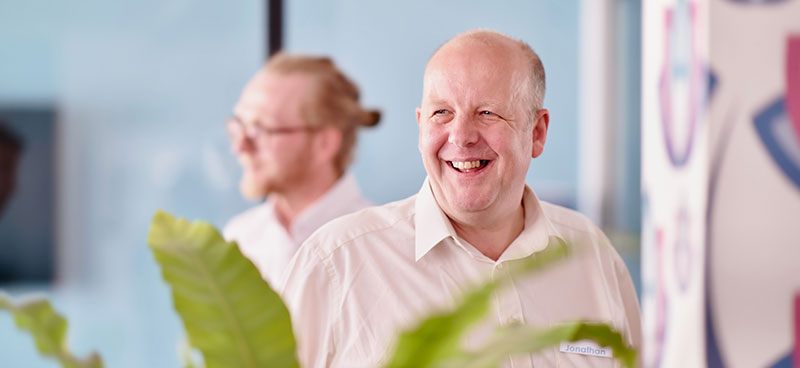 What support will you receive from Radfield?
Simply put, Radfield Home Care's training and support is award-winning. This was a key element of our franchise model reviewed in the judging process at the British Franchise Awards, where Radfield was crowned Emerging Franchisor of the Year.
The support provided is all encompassing, covering business development, marketing and strategy, through to recruitment, compliance and operational technology.
At the beginning of your Radfield journey, you will receive 20-days of franchise training, covering all aspects of the franchise model and deliberately delivered throughout the first few weeks of operation, at your business point of need.
Alongside this training, you will also have access to the complete support team who will work with you both proactively and reactively to provide solutions, guidance and advice that will continually drive improvement in your business, as well as help you overcome any ad hoc challenges, celebrate successes and take advantage of new, local opportunities.
This continued support is all underpinned with weekly review calls with your franchise support manager as well as four weekly business performance and planning meetings.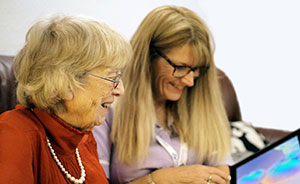 A technology-centric approach
Radfield Home Care has always been an early adopter of operational technology. We were one of the first care organisations in the UK to adopt digital care and staff planning systems back in 2008, whilst many others still heavily depend on hand-written paper systems.
Today is no different, as well as a leading 360° care management system for managing clients, staff, compliance and medication, we are also at the forefront of developing the latest passive monitoring systems to deliver remote care services to clients. As well as driving client safety around the clock, this will also provide Radfield's franchise partners with new income streams.
Financial Investment
The Radfield Home Care franchise fee is £30,000+VAT, but you will also require c.£55,000 working capital to support business operating costs prior to breakeven, which typically takes place towards the end of your first year trading. As a result, the total investment is in the region of £90,000.
Thanks to our proven model and recognition in the HSBC-supported British Franchise Awards, many of our banking partners will lend up to 70% of the total investment, meaning you require at least £30,000 of your own capital to invest and the banks can lend the remainder.
Want to find out more about the Emerging Franchisor of the Year?
If you are passionate about ensuring older people have access to exceptional care services and care professionals are rewarded for their hard work, complete the form below and Radfield's Franchise Recruitment Manager, Ed Gill will be in touch.