Razzamataz Theatre Schools is a leading provider of performing arts, dance, acting and singing classes to children around the UK.
Razzamataz Theatre Schools is a leading provider of performing arts, dance, acting and singing classes to children around the UK. Read Less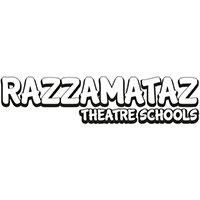 Razzamataz Franchise Testimonials
Below is a selection of testimonials from people that operate the Razzamataz Franchise or have used the Razzamataz business services in the past.
I launched in September 2011 when my daughter Holly was six and Freya had just turned one. The best aspect of being my own boss is flexibility. Although having structure is important the majority of the work can be done at any time. If things don't go according to plan I can always be there for them. If they are poorly or something special is happening at school, I can be there - without having a boss to answer to.
I've learned so many new things that if I had started out on my own, I would have really struggled to understand them all.
After opening my school in 2011 I was in a position to leave my teaching job in 2015 and I have never looked back. What I loved about teaching was the interaction with students, creativity in the studio and sharing my passion for the arts. I get all this and much, much more from running my business which I can manage to fit in with my lifestyle. I am free to decide my own working hours and set my own goals. I took the step back from teaching gradually, by initially reducing my hours to part time before taking the leap to run my school full time a year later. It's all the benefits of teaching on your own terms. And I love it.
Since I became a Razzamataz Principal in 2015, my life has certainly changed for the better! I moved from being a full-time secondary school teacher to working two days a week, with the rest of my time devoted to growing my Razzamataz business and I could not be happier. From the very first I felt like I was a member of an extended family - there is always someone on hand to help out with advice or suggestions and the level of support that I get from Head Office and the other franchisees is second to none. I love being able to work when I want to work and I am now able to fit my Razz work around my life and my family. This flexible working method really works for me and I am able to be there for my three children whenever they need me. Making the decision to move to Razzamataz was the best one I could have made - I could never go back now!
I've always had a passion for working with young people to encourage the next generation to become confident, happy and well rounded young people, so I felt the natural career path would be teaching. After graduating, I started my teacher training exams, alongside being a full time Early Years Key Worker and also juggling a part time role as a Teaching Assistant with a local theatre school, Razzamataz. As my role within Razzamataz grew, I soon realised that this franchise was something special. It also encompassed my love for teaching and my passion for both Early Years and the Performing Arts. In 2015 I made the scary but exhilarating decision to leave my full time job as an Early Years Key Worker and invest in my own Razzamataz. Five years later and I'm still loving being my own boss and choosing the people I work with is so rewarding. Seeing our students grow in confidence each week and achieve things they thought they could only dream of, such as dancing down Main St USA in Disneyland Paris as part of the pre parade ... is just magical!
Since launching my Razzamataz Theatre School Franchise I have been blown away with the level of support and mentoring I have received over the past ten years. We frequently get top speakers and industry professionals come onboard and guide us in this ever changing environment. I now have a regular income with the experience of an award-winning franchise behind me to point me in the right direction.
I have always valued a good work / life balance and becoming a mum with a horse-mad daughter, this has made the life side more important. Razzamataz offers the chance to be flexible, I can do the school run and get to the stable (to do the mucky jobs) and get back home and start my working day. If I was out there on my own, I would have failed. I am terrible with setting myself a timetable but with a franchise behind you, setting goals and giving you help, it has been easier to do.