Recognition Express is an award-winning B2B franchise which specialises in corporate branded merchandise.
Recognition Express is an award-winning B2B franchise which specialises in corporate branded merchandise. Read Less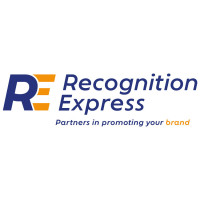 Recognition Express Franchise Testimonials
Below is a selection of testimonials from people that operate the Recognition Express Franchise or have used the Recognition Express business services in the past.
Having a consistent style of name badge across all our bus and train operators enhances brand recognition. One of the strongest assets of the Recognition Express team is their exceptional level of service and attention to detail.
We have used Recognition Express for a number of years now and appreciate the prompt response and excellent service we always receive from them. They assist us with a number of projects and when time is against us they always managed to meet the deadline. Their flexibility, creative input and customer service along with a broad range of product makes partnering with them a smooth process.
We have been using Recognition Express for many years and have always been delighted with the service provided by Hugh and Mary. They now know our organisation so well that they can suggest ideas before we ask for them!
Always a great service from Hugh at Recognition Express! He is very responsive and always keeps me up to date with our orders and has great product knowledge. He also works wonders within our sometimes very tight deadlines. Great customer service would highly recommend!
Loved the service- very quick and responsive. Martin was extremely helpful and prompt with his replies. We got embodied hoodies/ sweatshirts and printed t-shirts for our office and the quality was great. We tried a couple of other companies and the quality/ price were no where near as good. Thanks Martin and Recognition Express North London- 100% recommend.
I had a very good experience! Emma was very helpful, and nothing was too much bother! Products are made to a very high standard, and the communication was excellent throughout all stages. We had a very complex order with difficult specifications needing to be met, Emma bent over backwards to ensure this was completed the the standard required! 10/10 recommend, will definitely use again!
"The support has been first class with excellent material and an ever-improving range of centralised marketing programmes. I can see significant growth and am aiming to take the business to the next level over the next 12 months."
"Having been away from the workplace for 18 years, I was apprehensive about starting my own business. The support I have received from Recognition Express has been exceptional, so much so that at the end of my first year I achieved all my financial targets and have made the transition to business owner. The business is going extremely well and the economic climate has not affected my business at all. In fact, people are very aware of the need to promote the business and keep their name out there."