The UK's leading microcement and concrete interior brand are recruiting new franchisees. Don't miss out on your chance to become part of this lucrative, fast-growing industry.
The UK's leading microcement and concrete interior brand are recruiting new franchisees. Don't miss out on your chance to become part of this lucrative, fast-growing industry. Read Less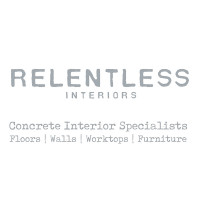 Relentless Interiors are seeking new franchisees to join them as they lead the way in microcement.
Become part of a market leading brand in a rapidly growing new sector.
If you have outstanding attention to detail and a determination to provide excellent results, we'd love you to be part of Relentless Interiors.
Why Choose Relentless Interiors?
Relentless Interiors was founded in 2016 with the aim of launching microcement to the UK market. Since then, the brand has experienced exponential growth as the popularity of microcement and other concrete interior products have gained momentum.
Relentless' exclusive relationship with Europe's most progressive microcement supplier, Cemher© puts their franchisees head and shoulders above the competition. The strength and appearance of Cemher's microcement products and their product development programme are second to none.
As concrete interior specialists, you'll offer a full range of microcement solutions for floors, walls, worktops and wet rooms.
Relentless Interiors ranks nationally on page 1 of Google for the keyword "Microcement". A position that takes considerable time and investment to achieve.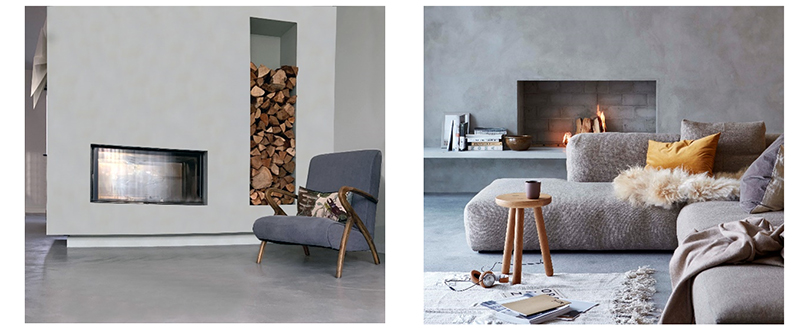 The opportunity
You have the opportunity to be part of the Relentless Interiors franchise. We'll teach you absolutely everything there is to know about installing microcement. From preparing estimates and conducting initial site visits right through to edge finishing – and everything in between.
You'll be invited to our purpose-built training centre, where we'll guide you through the processes and techniques that make Relentless Interiors installers so sort-after. During your training, we'll spend plenty of time getting you up to speed on the business side of things too.
Giving you the opportunity to run your own microcement installation business at the highest level with a well-established brand, that has a national reputation for exceptional quality and service.
Our impactful branding attracts attention and our extensive advertising and search engine optimisation are 100% focused on lead generation. Our highly targeted social media channels are also optimised for maximum lead generation. We take an active role in finding and sending potential customers your way.
What you will receive
5-year franchise agreement with right to renew
Immediate brand recognition and consumer awareness
Initial one-week training course
Further training in your area
A concise marketing plan
Ongoing marketing and operational support
Franchise operations manual
Vehicle branding
Tool kit package
Branded uniform
Colour swatch book

The investment
Our initial fee of £20,000 covers all you need to begin your business, the package fee that includes all the equipment you will need is just £3,000.
100% government led funding is available for the full cost of the franchise fee, giving you all you need to get started.
Who are we looking for?
We are looking for likeminded entrepreneurs with the desire and motivation to succeed. Previous experience in building, plastering and painting would be preferred although it is not essential.
What's next?
Like the idea of running your own microcement business? If you think you would be the perfect Relentless Interiors franchisee, then fill in your details below to receive further information on this exciting opportunity!