Room To Breathe offers a collection of products and services which work symbiotically whilst minimising impacts on health, the environment and your client's bottom line. RTB is a system and an investment - not a cleaning service. It is a six-step system that can be designed to suit ANY indoor... Read More
Room To Breathe offers a collection of products and services which work symbiotically whilst minimising impacts on health, the environment and your client's bottom line. RTB is a system and an investment - not a cleaning service. It is a six-step system that can be designed to suit ANY indoor space and can easily be retrofitted or even installed on a temporary basis. Think hotel rooms, restaurants, gyms, hospitals, schools, offices... it's quite a customer base you'll be getting! Read Less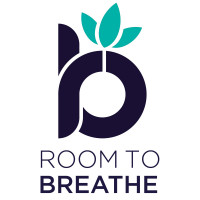 JOIN THE ROOM TO BREATHE FRANCHISE NETWORK
Want a business of your own in a booming sector with huge growth potential?
In a nutshell, Room To Breathe provides safer, healthier environments not only for those who suffer from hypersensitivity but for the majority of us insisting on the comfort of absolute protection against the dangers of viruses, toxins, pathogens and microbes – now more than ever before.
Every public-facing indoor environment in your area, whether a workplace or school, retail or healthcare, leisure & hospitality, is desperate to reassure their staff and customers that their environment is safe and hygienic – not just for today, but for always.
Other companies can certify that an area has been disinfected, but a Room To Breathe certification shows an area has been cleaned, disinfected and is continuously protected throughout the certification period. So, there really is no comparison.
We all have a heightened awareness of how we interact and understandably now demand a higher level of service from providers, that takes our safety and wellbeing seriously. Room To Breathe is that solution.
The way we work, how we live and how and where we travel has all changed, but as a Room To Breathe franchisee you will be helping minimise the risks and give businesses and their customer's reassurance to re-engage safely and productively.
Of course, our products and services were not invented as a response to Covid 19.
The demand for our hypoallergenic and wellness solutions was substantial long before the current situation made us even more vital. As a nation, we spend more than 90% of our lives indoors. Even more surprising is that our indoor air quality is up to 5 times more dangerous than outdoor air pollution.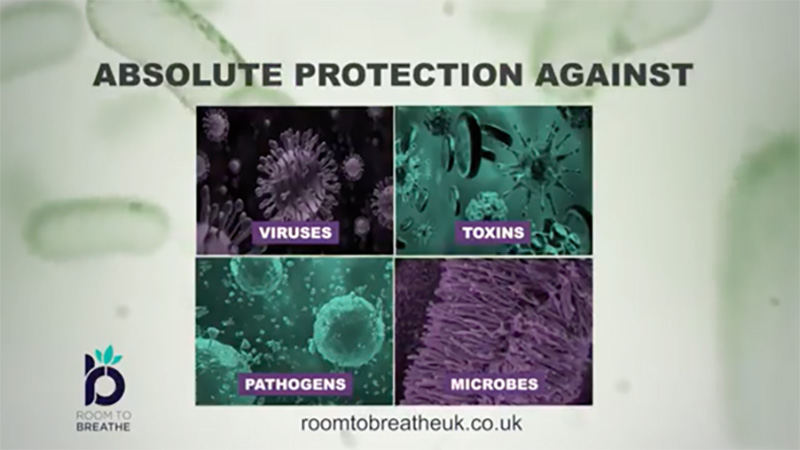 This quite often impacts on our sleep, cognitive thinking, emotional wellbeing and creates horrendous environments for asthmatics and allergy sufferers. Other than mood lighting and ergonomics no other innovative solutions are available to Hoteliers, Business Owners and the General public where a complete system has been designed. As a Room To Breathe Franchise Owner you get to provide them with that solution.
Our Franchise Owners TEST...
Room To Breathe has created a new specialised six-step process of cleaning commercial rooms, including air purification, antimicrobial protective coatings to all surfaces and hypoallergenic bedding. Our allergy-friendly solution uses only non-biological cleaning products and environmentally friendly processes, removing up to 99.99 per cent of allergens, mould, germs, influenza, volatile organic compounds (VOCs) and odours.
And they CERTIFY...
On completion, certification is provided and displayed either outside or within the room to provide that peace of mind to customers, guests and employees alike. In order to maintain the certification, our process must be carried out every four months in accordance with our Terms & Conditions.
On-site training is also provided to cleaning staff in order to ensure the efficacy of the system is maintained. This is no more onerous to staff and in fact will simplify their cleaning protocols.
And they BUILD a profitable long-term business of their own...
By building great relationships with the businesses and accommodation providers in their exclusive territory and increasing the size of their own workforce (multiple vans and staff) to service a growing customer base.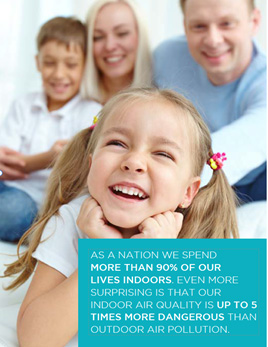 Where will you be installing toom To Breathe?
Virtually any indoor space:
Hospitality (Hotels, Restaurants, bars etc.)
Events/functions – anywhere where people gather (Music venues, conferences, weddings, funerals etc.)
Offices
Retail
Production facilities
Tourism & Leisure (Cruise liners, tourist attractions, Golf clubs, Gyms, Leisure Centres)
Healthcare (Pharmacies, Doctor's surgeries, Dentists, Opticians etc.).
Health & Wellbeing (Spas, Hair & Beauty salons)
Transportation (Coaches, trains, taxis, care hire)
The list goes on...
GET THE DETAILS TODAY
We are currently offering four places to join our pilot programme that runs until June 2022. In return for helping us further prove our system on a more national basis, you'll have zero royalties or management fees to pay in your first 6 months (what you earn, you keep) and you'll only pay a franchise fee of £7.5k + VAT. If this sounds unconventional, it's actually entirely normal (essential, we think) for a franchise to run a pilot operation before opening itself up to large numbers of franchisees requiring national support.
The benefits to you are getting in on the ground floor and being the first to pitch this incredible system to businesses in your area at what is, let's face it, the perfect time. The reduced franchise fee means you are literally just covering the cost of your training, and the 6-month royalty holiday means you can get off to an absolute flyer of a start. If you're worried you'll be left to fend for yourself, nothing could be further from the truth – we will be showering our pilot franchisees with support and attention every step of the way to make sure you're as successful as possible. The downside? We don't think there is one!