Rugrats Rugby is a game changer to the child development sector and continues to grow UK wide from it's humble beginnings in Yorkshire a decade ago. An enthusiastic. passionate and committed network of franchisees deliver weekly play classes focussed on helping children develop skills, make... Read More
Rugrats Rugby is a game changer to the child development sector and continues to grow UK wide from it's humble beginnings in Yorkshire a decade ago. An enthusiastic. passionate and committed network of franchisees deliver weekly play classes focussed on helping children develop skills, make friends and having fun! Read Less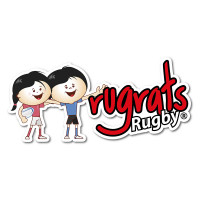 Rugrats Rugby Franchise Testimonials
Below is a selection of testimonials from people that operate the Rugrats Rugby Franchise or have used the Rugrats Rugby business services in the past.
I had already looked at another Rugby sports business, but I knew after speaking with Rugrats Rugby that this was the business I wanted to launch. I run my centre in Darlington and have over 70 children signed up with my business continuing to go from strength to strength. I have been running my Rugrats Rugby business part time for over 5 years now, with my own children having gone through the programme. I love it!
I was due to return from maternity leave after the birth of my second child and was looking for an opportunity that would allow me to create an income whilst working around my young family. I didn't have to think twice about joining Rugrats Rugby and loved developing my business for 8 years around my family, both of which have gone through the programme themselves.
I joined Rugrats Rugby back in 2012 as a Coach, and I have been running my own franchise for the last 4 years. I am just as passionate about the programme and getting kids active now as I was when I joined 9 years ago. The support I have received throughout this time has been first class!