Safeclean has over 50 years experience of creating successful carpet and upholstery cleaning businesses across the UK.
Safeclean has over 50 years experience of creating successful carpet and upholstery cleaning businesses across the UK. Read Less
As a Safeclean franchisee you have the opportunity to run your business as a sole trader or a management franchise, providing you with the potential to grow your business and employ your own staff.
We believe in giving our franchisees independence and flexibility as a business owner, whilst providing ongoing support to aid business development. Our franchisees are given full training and support from day one via a 4 week induction programme, providing you with strong foundations to run a successful carpet and upholstery cleaning business. This level of support continues throughout your franchise agreement. We provide regular, free training courses for you and your staff, bespoke 1-2-1 business training sessions as required and regular business reviews.
How much does a Safeclean franchise cost?
Our comprehensive franchise package requires an investment of £24,995 (+VAT), with a working capital of £10,000. We work closely with Franchise Finance to support you in obtaining any investment needed* and to ensure you are confident and comfortable with your business choice.
*As a BFA registered franchise, banks may lend 50-70% of the franchise cost, depending on your financial history.

Any home or business that has flooring or upholstery is a potential customer, so there are opportunities for business everywhere.
This vast potential comes without the necessity of previous experience. Whilst experience in management or the cleaning industry would be advantageous, it's the right attitude that matters most. The more you're prepared to put in, the more you'll get back.
What makes Safeclean really unique is its global backing by worldwide Furniture Protection Plan provider, Guardsman. Via their regular insurance work, there is the potential for Guardsman to provide approximately 10-20% of your overall turnover. As well as paid work, these service appointments act as a warm lead, providing you with the chance to showcase your skills right there in the consumer's home to gain further private work. With over 100 years' experience, Guardsman have developed strong relationships with some of the UK's biggest furniture retailers. As a franchisee you can use these relationships to access jobs and gain referrals to more customers.

What do you get for your franchise fee investment?
Exclusive territory:

Approximately 125,000 Households and 15,000 Guardsman Protection Plan holders.

Industry leading products and equipment:
3 months' supply of cleaning products
Deposit for fully liveried and fitted van
Leading, Franchise Management System
Personalised website – PC and Mobile ready
Google Adwords package
Personalised business stationary
6 month's centralised mailing
Branded uniform
Low start Management Service Charges in year 1
Comprehensive training and business development program
Full suite of marketing tools and collateral

Available in an interactive portal

Successful partnerships with industry leading suppliers
A national, integrated network of over 40 new and experienced Franchisees.
What makes us special?
Established in 1965, we've been creating successful business for over 50 years
UK wide network of nearly 50 franchisees
Our current network has a combined 685 years of experience as Safeclean franchisees
Founding members of the British Franchise Association
Global backing from the UK's leading Furniture Protection Plan provider, Guardsman
A database of relevant customers from Day 1
Regular work from Guardsman service appointments, with the opportunity to convert these hot leads into private customers
Opportunities to build business literally everywhere – anywhere that has flooring or upholstery is a potential customer
Continuous product development – opportunities for you to expand your services and generate more custom
Ongoing training. Unlike other franchisors, we offer free training courses in North and South England, plus ongoing business development support.
Every year the whole network comes together for our annual business conference with speakers, workshops and an evening celebration
Unparalleled support – many of our franchisees liken the Safeclean network to a family community. We passionately want you to succeed and achieve your ambitions as much as you do and will work hard to support you and make that happen
Are we a perfect match?
If you are self-starting, motivated and tenacious, with the desire to drive your own business then yes! We're looking for hard working business people, with ambition and a passion for success.
Our philosophy is to pride ourselves on delivering exceptional service through our work and our professionalism, to create a business you can be proud of.
Managerial experience or experience within the cleaning industry is advantageous, but not compulsory. Our comprehensive training program will guide you through all you need to know from practical cleaning skills and techniques to how to market your business and know your numbers.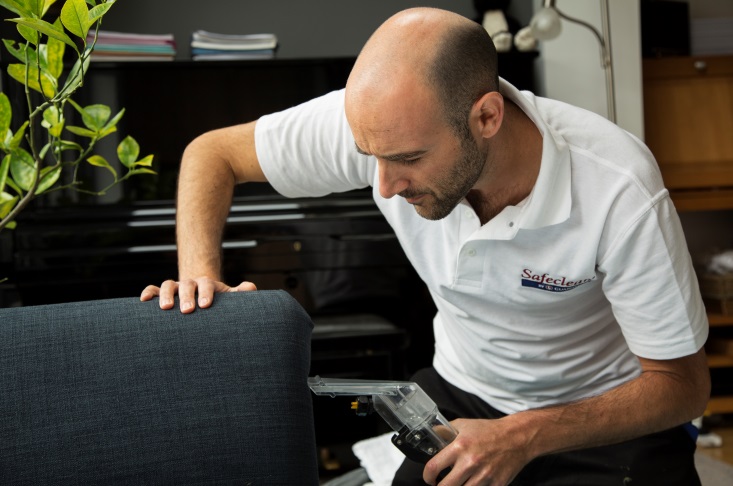 If you like what you've seen and would like to find out more, we would love to hear from you.
We have a straightforward and simple process for the next steps:
Fill in your details below and we will send you a copy of our franchise prospectus
Take a look through the prospectus and make a list of any questions
Our National Franchise Manager, Maria Hartnell, will give you a call to have an initial chat about our proposition, what you are looking for and what you feel would make you a great franchisee
Come along to our Discovery Day where you can learn more about your specific territory, meet your Head Office team and discuss the next steps.