Finance Available
Sanondaf Facilities Management Franchise
Property Franchise
Sanondaf Facilities Management provide a suite of services to commercial, public and private building owners that deals with everything required for the smooth running of the property.
Financing Assistance
Yes, unsecured and through a third party
Training Provided
Yes full and comprehensive
Available Locations
All UK & Eire
Sanondaf UK were established in 2014 and provide specialist disinfection and decontamination services by franchise globally. Building on Sanondaf's reputation for excellence in all kinds of commercial and public environments matched to exceptional client care it is perhaps no surprise that the company is now focussing on their commitment to the wider environmental market.
Clients trust Sanondaf and when other suppliers fell short our clients turned to us to help them take care of their facilities and buildings. In 2021 we launched Sanondaf Facilities Management working with industry experts we have designed a portfolio of solutions that enhance current market offerings.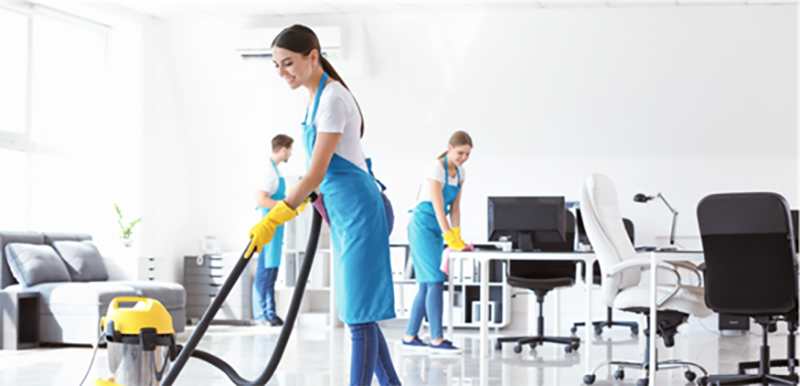 FM services include all kinds of conventional cleaning from clinical areas to carpets, bin stores, windows and even bathroom shower heads. FM services also include the servicing of fire extinguishers, the provision of staff for night-time concierge cover, pest control services, PAT testing and the management of all the various consumable items and stock requirements that keeps a building operating efficiently.
In particular Sanondaf FM has thrived due to the expansion of private accommodation providers and the recent growth in build to rent properties. The UK's exit from the EU has dramatically impacted the sector and availability of staff who typically worked in this area which directly benefits Sanondaf FM.
Unsurprisingly Sanondaf FM has grown quickly and by using Sanondaf's existing personnel standards are kept high. The move into facilities management is a natural evolution for the Sanondaf brand.
We will roll out the Sanondaf Facilities Management franchise proposition into all areas, offering a limited number of franchise owners. The opportunity is significant, a typical turnover of £400,000+ is possible, repeat contracts provide stability - the job satisfaction comes free.
Get Your Free Information Today!
To contact Sanondaf Facilities Management for more information regarding their Franchise and speak to them directly with any questions you have, please complete the form below.