UNLOCK YOUR TRUE POTENTIAL. Imagine speaking with a local headteacher and offering to install all the lockers they need AT NO COST TO THE SCHOOL. How delighted do you think they'd be with an offer like that? In a nutshell, this is how the business works; we offer the lockers to the schools at no... Read More
UNLOCK YOUR TRUE POTENTIAL. Imagine speaking with a local headteacher and offering to install all the lockers they need AT NO COST TO THE SCHOOL. How delighted do you think they'd be with an offer like that? In a nutshell, this is how the business works; we offer the lockers to the schools at no cost, and then collect a very small annual rental from the parents who wish to book them for their children. And that's been our model since 2008 so we can tell you that it works extremely well. Read Less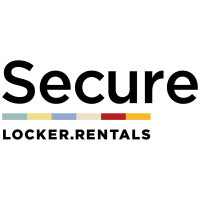 ABOUT SECURE LOCKER RENTALS FRANCHISE
A Secure Locker Rentals franchise offers you choices;
the choice to work the hours you want to work;
the choice to be involved in the business as much, or as little, as you want.
the choice to fit your new business around your existing commitments.
All new businesses require some hard work initially to get them up and running, and to a degree, that's true of this business too; the biggest difference comes just after that. Where most businesses require you to keep working hard, to keep looking for new customers and keep looking after the existing ones; that's where we differ!

Once you have won your customers you develop what's known as 'residual income': Residual income is everybody's dream, because it's income that keeps coming in, rain or shine, with very little input from you.
Add to this a huge ongoing demand for the service and products you'll be offering and you have a winning formula!
Is there a demand?
Yes, there is! Most schools are under pressure to provide safe, secure storage lockers as their pupils bring increasingly valuable items to school; whether it's a pair of £100 trainers, a musical instrument or a mobile phone, pupils need somewhere secure to store their belongings.

Just their books and files can be bulky and heavy, and carrying around bulging backpacks is not great for anyone. The problem is that most schools operate on very tight budgets and putting in perhaps 1,000 or more lockers at a cost of tens of thousands of pounds is simply not an option for them.
Secure Locker Rentals has the solution…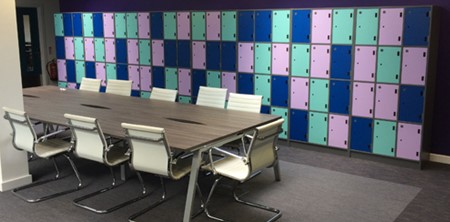 Imagine speaking with a local headteacher and offering to install all the lockers they need AT NO COST TO THE SCHOOL. How delighted do you think they'd be with an offer like that? In a nutshell, this is how the business works; we offer the lockers to the schools at no cost, and then collect a very small annual rental from the parents who wish to book them for their children. And that's been our model since 2008 so we can tell you that it works extremely well.
What do our Franchisees do?
As with all great business concepts, the idea is really simple. The key to a successful business is to first identify a need and then provide a cost-effective solution. If you can make it work for all parties then you're onto a winner!
PRESENT – MANAGE - MAINTAIN
Present the concept to the school: Because you're offering to supply and install the lockers free of charge it's not a 'sales pitch'! You'll then survey the space available and advising on the best configuration of the installation.
Manage the installation: our team will deliver the lockers direct to the school, and you will oversee the installation and ensure the lockers are all set up correctly.
Maintain the lockers: Most of the maintenance comes at the end of the summer term, where lockers are cleaned and codes reset ready for the new intake of students. Typically there will be the occasional ad-hoc maintenance calls to replace a damaged lock or reset a code but these are minimal and most enquiries are handled by the Secure Locker Rentals Head Office team.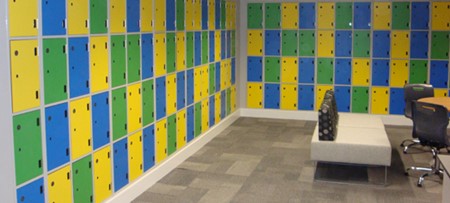 We will market to the schools in your territory on your behalf, introducing you as the local agent for Secure Locker Rentals. Naturally, you will want to make your own connections locally too, so we will provide you with high-quality marketing materials that you can use to raise additional awareness in your area. As the enquiries come in, your role will be to visit these schools and present the concept to them. As you might expect, their biggest question is usually "what's the catch?" but of course, there isn't one! It really is as simple as it sounds.
What will it cost and what do I receive for my investment?
The Secure Locker Rentals Franchise Package Fee is currently £19,950 + VAT* and within the franchise package you will receive: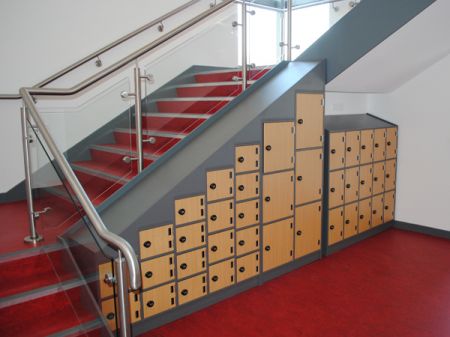 Exclusive Franchise Territory containing at least 70 secondary schools
Bespoke Training Course and Operating Guides
Cleaning/Maintenance Kit
Spares package (replacement locks etc)
Assistance in obtaining your DBS check
Marketing start up package
Printed materials / business cards / flyers
Branded clothing
Your own local webpage set-up
CRM Software Licence
Laptop computer
*VAT can be reclaimed – ask us for more information As a recognised franchise concept, Secure Lockers Rentals have access to preferential rates from a range of funders, all of whom will be able to arrange finance for up to 50% of the total investment, this means you could get your business up and running with less than £10,000 of your own cash.
What can I earn?
To generate the sort of income levels we expect you will only need to be supplying around 7 schools, so a market penetration of 10% in your area will comfortably reach an expected average annual income in excess of £40,000.00 per year for you, after all, costs (from our projections using estimates based upon our existing operations) all from just a few day's work per month! (These figures are not guaranteed but we will be happy to share more details of the financial aspects of the business when we meet with you to discuss taking things further.) Ultimately, if you put the work in bringing more schools on board then these figures will increase dramatically and certain territories will already have schools signed up which you will take over upon joining, so you could reach those earnings levels much quicker!
Don't let this opportunity pass you by – contact us today to secure your preferred territory