COVID-19 has put care into focus. As the only in-home care provider to hire only the most experienced people to care for seniors, our management franchise has managed well during the crisis, supporting other care companies. Here's how..
COVID-19 has put care into focus. As the only in-home care provider to hire only the most experienced people to care for seniors, our management franchise has managed well during the crisis, supporting other care companies. Here's how.. Read Less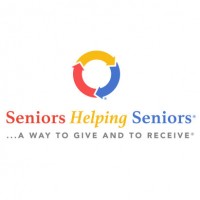 Seniors Helping Seniors Franchise Testimonials
Below is a selection of testimonials from people that operate the Seniors Helping Seniors Franchise or have used the Seniors Helping Seniors business services in the past.
Our key driver to own a Seniors Helping Seniors franchise was the opportunity to work for ourselves whilst offering a much needed everyone wins" service to the families in our community. The Seniors Helping Seniors franchise came to us as a real breath of fresh air. Initial training was 5* and support has been there whenever we have needed it. We've enjoyed the start-up and we are realising our ambitions to do good and secure our futures with this franchise.
Seniors Helping Seniors had the right mix of social enterprise for us. It deals with two critical community issues, elderly care and employment for older people who want work and it uses our expertise and our passions.
Signing up to this befriender service was efficient, quick and easy. My mum's befriender was picked as she shared some of her interests. She was a perfect match and they get on very well. My mum really looks forward to her visit.
My mother is reluctantly accepting that she needs a bit of help with everyday things, but the relationships she is slowly building with her two companions are strengthening and she definitely gets more out of the visits every time. I have been impressed with the efficiency and flexibility of the organisation and am very pleased to have found it.
This agency is very well run and the manager and his staff are endlessly helpful, going the extra mile to provide the best care possible. I am very happy to recommend them and have already done so on numerous occasions. I hope to continue using them as long as I require this help.
We rely on this service to tend a relative with no immediate family living in the UK. They are our lifeline to our loved one and the care she receives. Brilliant model with seniors visiting seniors but also determining the compatibility of carer to the client. The communication between carer and family is very professional but also very warm. We feel blessed to have been put in contact with such a network of committed, capable and caring people and we know that our relative's quality of life is enhanced remarkably by the service. We cannot thank Seniors Helping Seniors enough for the peace of mind they have given us.
Now would seem to be a good time to say thank-you, Christian, to you and your people for all that you've done for us this year. When, in March, my mother finally conceded that her advancing Alzheimer's had finally became too much for her to continue with any real independence, my hope was that we could give her one more summer at home in her beloved garden, in her beloved village. Whilst there have been many anxious moments along the way we have together managed to achieve that, and we absolutely could not have done it without you all. Thank you to Simone for her patience early on acclimatising Mum to the reality of her new life. Thank you to Catherine for explaining a few things early on that I might never have worked out by myself. Thank you to Eileen for being readily available when sudden changes were needed. Finally, our profound thanks to Viktoriya for the uncomplaining way that she has allowed our needs to take over her life this year, always there on the end of the phone when we needed insights into Mum's behaviour, shopping lists, reminders etc, and patiently distracting Mum from her inevitable increasing depression, just for an hour or two each day. It made a real difference, not only to Mum, but to all of us in the family too, both near and far. From our point of view, it has made our lives so much easier to have a single, instant point of contact with her care regime, I just hope that it hasn't taken it out of you too much.
When your loved one requires additional support, making the correct decision of who to choose can be difficult. We looked at a number of companies. Seniors Helping Seniors stood out from our first contact. We made the correct choice. My father has been brilliantly looked after in his own home by professionals who really care, it's not just a job. I could not recommend them highly enough.
Where would we be without Seniors? In this really troubled time they are a life saver. My mum hasn't seen us for weeks and it's likely to go on for a long time. We've been so anxious for her wellbeing both physically and mentally, but the incredible Seniors consistently go so far above and beyond the call of duty. My mum said yesterday she feels like the queen, she's so looked after! Meals, walks, real genuine companionship, FaceTime connectivity with us, shopping, empathy and love. Thanks so much all at Seniors.