Capture stunning images and video previously only available by plane or helicopter with your own easy to operate SkyCam aerial drone.
Capture stunning images and video previously only available by plane or helicopter with your own easy to operate SkyCam aerial drone. Read Less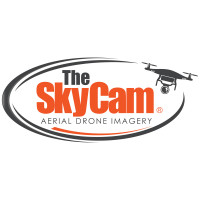 SkyCam Franchise Testimonials
Below is a selection of testimonials from people that operate the SkyCam Franchise or have used the SkyCam business services in the past.
"I purchased my franchise in January and now cover Bishops Stortford, Hitchin & Leighton Buzzard. I gained my qualification and registration by March and I have since worked with the St Neots franchisee in London and the Colchester Franchisee in various areas which has been really helpful. Over the last couple of months I have been building my portfolio and social media sites. The SkyCam have been very supportive through this period and have supplied some referrals for future work".
"I received my PfCO in August 2019, and have been gradually doing some very interesting jobs, although 2020 when COVID hit everything slowed down, and now It's picking up again. I've just done a roof survey, which is going to now lead to more work, and last week I did an aerial photo shot of a field that will be used for camping, near Padstow in North Cornwall, with the Drone out at sea looking inland. The client was very happy, and now he wants one from the same position at high tide, at sunrise. This is the sort of work I decided to join the SkyCam franchise for. My office for the morning will be a field on Cornwall's South West Coast Path and it beats working in a factory that's for sure. I'm now going to push for more of these jobs and all the tools and support are there for you to achieve this. I feel now I'm getting myself established, and I'm excited for my future with Skycam."
I have been a franchisee for just over a year now and have fantastic support from everyone at SkyCam. I love the fact that I get to complete different and varied jobs and that I can fit them around my life. It was a great decision to go for the franchise and do not regret it at all. I look forward to continuing to grow and develop my business with the support of my account manager.
"I wanted to set up an aerial photography/videography business, and The SkyCam franchise helped me to achieve this. They helped me to set up 2 areas within 2 months, including delivery of the drone and associated equipment, arranging theory/practical training with a CAA qualified trainer, and helping with the marketing and insurance. They were already providing potential leads before I gained my CAA GVC operational authorisation, and continue to support my business."
I have been a Skycam Franchisee for almost 2 years and the initial organisation of equipment, training and business set up was excellent, along with the support from Head office. This enabled me to concentrate on passing and attaining the PfCO from the CAA, plus some additional training on Land surveying. The business was growing and with some leads via head office, the level of work was where I expected to be. Then the Pandemic hit, and we were grounded for some time, leads dried up and existing quotes were put on hold, but the support was always available when required. However, over the past few months (its now April 2021) the leads from The Skycam have been flowing and along with a major contract from a construction company, plus working with roofing companies, business is looking promising. The success rate for leads is about 75%, which is very acceptable.
"I had been working in another industry for over 20 years and wanted to do something that I really enjoyed, I researched many different franchises and came across The SkyCam. I have now been a franchisee for 1 year and don't regret it all, I have had a number of jobs and all have been within different industries. The timing, due to the COVID-19 lockdown, was not the best for me but I still love being part of the SkyCam team. The training and initial set up is very well organised and Gemma and the team are always there if you need any support or guidance. I would certainly recommend becoming a SkyCam franchisee"
I purchased my franchise in November 2019 but needed to finish up with my old job, Gemma and the guys in the office were great and happy to help. I started trading in late January and through February I got a few enquiries most of which turned into jobs …. then Covid hit! To be totally honest, I was really impressed how quickly the enquiries came through. The SkyCam website is brilliant, well laid out, good user experience and most importantly an organic search result on google meaning when someone searches for drone pilots in your area you will come up first which is invaluable. The licence really helps you to understand the rules of the air and keeps you out of trouble and with a little creativity you can work almost anywhere! This is a great example of job where the more you put in the more you get out of it. I've really enjoyed it so far. As always, please keep sending any and all jobs my way. More than happy to travel. P.S. the Leicester doctors job should be going ahead!"
"I have been part of The SkyCam franchise for nearly a year now (since 2019) and it has been fantastic. Picking up work through the website effortlessly, being part of the team is hands down the best way to achieve large drone contracts! Not only the work provided but the help and friendliness behind the scenes is second to none! Any queries I have are answered with great knowledge and speed. I would 100% recommend The SkyCam to anyone!"
"I joined The SkyCam at the beginning of the year (2019) where I passed my PfCO and began business pretty quickly. Since then I have built an on-going partnership with a local estate agents, as well as filming at weddings. It is always challenging running a business whilst having a little one to look after, but the team are always at the end of the line to answer any questions I may have and support me in all ways."
Since joining The SkyCam in June 2017 I have received ongoing support, advice and help at each stage of the new business start-up. I have my own dedicated account manager who is always on hand to answer my questions I might have, and I am pleased that I chose this franchise. I am looking forward to a long standing, successful partnership with The SkyCam and would happily recommend it to others.
"I had my 2-hour lesson yesterday. I am very, very pleased with the instruction I received. He is an incredibly professional and enthusiastic instructor. I learned so much more than I could have imagined. He gave me great flying and safety tips and his friendly manner put me at ease. He provided me with a great deal of very helpful literature such as checklists for flying, where I can legally fly, drone apps and websites etc."
I only had my franchise a short while, being run part time initially, and after simple word of mouth during my taxi driving, I've already had the opportunity of a 300 property project along with further job opportunities. It's an excellent start, and support has been great. Looking forward to an exciting next 12 months.
"I am beginning to get business leads through from various sources that you have set up which is fantastic."
"I recently took out a SkyCam franchise and have been very impressed with the level of support provided. I have now finished my PFCO course, I have my drone and website etc, which all looks very good. I'm not even 2 months in and have already received a number of enquiries through my website for work. As I'm awaiting my licence, I have passed the work on to another neighbouring franchisee for now. I have also met and spent time with another local franchisee, who has been kind enough to take me out on a 'jet ski' job for BT Sports. I Would highly recommend to anyone looking to get into an industry that looks to have a very promising future."
"Upon taking on a SkyCam franchise, the team have been very helpful in not only setting up the franchise but in the after-care and support that I have received. I have my own account manager who I have spoken to both in and out of work hours. I have received a few enquiries from head office already, not long after receiving my licence and one recently that could potentially lead to a large contract and possibly ongoing work for multiple franchisees across the UK."
"If you're new to running a business, then buying a franchise with Bizlaunch is a no brainer. The support and knowledge you have access to is second to none. They will ensure that you understand the best way of operating and being successful but will give you the autonomy to flourish."
"SkyCam offered support through the set up period and have provided a couple of referrals which have resulted in providing Aerial Photography services."
"I received my long-awaited PfCO recently and I have plans to start promoting myself and looking for work, but without having done much of that at all yet, I've already been offered 4 jobs. SkyCam offered great support throughout the set-up process - and just the right level of encouragement to keep going. As well as the initial equipment and PFCO training, they have been a sounding board when I have needed advice, and they've provided information about additional training courses and they're helping me edit the first video I've produced. All their backing has been thoroughly supportive and professional."
"I qualified as a Drone Pilot back in April. The guys provided great support in setting up the SkyCam business in my area. Always on hand with helpful advice and tips on how to promote my business, and build upon the SkyCam brand."
Since we set up SkyCam we have been impressed by the professionalism and support from Gemma and Justin, this is a franchise that continually works with you and the follow up training from the Mentor team has been very helpful for ideas on how to market and improve our options for work. If you are thinking of a SkyCam franchise, I would definitely recommend it as this is not a normal nine to five role, we are now involved with our local West Cumbria Search and Rescue volunteers as their drone team helping search for missing people and pets, you never know where your SkyCam franchise will take you next.
Having purchased two areas with The SkyCam in October 2021, I was given support to successfully complete GVC training and become CAA approved for commercial work by January 2022. My thoughts when purchasing the franchise was that the work generated would be as an additional to my traditional Building Surveying roles however given the level of enquiries and work I receive from The SkyCam to date I suspect the commercial drone requirements will become more than a side arm to my existing business within the next 24 months.
Looking for something to do to take me away from day to day building. I came across The SkyCam Franchise. Fresh air, photography and fun, let's call. Got hold of Justin, very friendly and informative, and a good salesman. Signed up, everyone to date has been polite, sociable and informative. Just getting to the end of set up and looking forward. Thank you The SkyCam for future opportunities and change of lifestyle.
Since Joining The SkyCam, we have been supported by the team at HQ with all facets of business set-up. They have also given us advice and assistance on all aspects of the aerial imaging business, from how to approach marketing through to quotations and general administration. Overall, we are grateful for all the support which The SkyCam HQ have provided us with.