The SLV Estates Franchise Opportunity. Work in the UK or Cyprus, at home or in office - the choice is yours!
The SLV Estates Franchise Opportunity. Work in the UK or Cyprus, at home or in office - the choice is yours! Read Less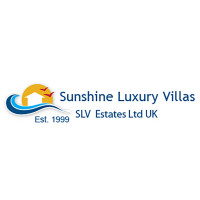 Fancy Selling Homes In The Sun?
Well Now You Can with a Sunshine Luxury Villas Franchise
Sunshine Luxury Villas was established in 1999 by Paul and Cheryl Hann after buying their first property in Cyprus. They have been selling, sourcing and renting properties across this beautiful island for 21 years.
Their modern approach to business, invaluable experience and many reliable contacts built up over the years means they are always one step ahead of their competitors.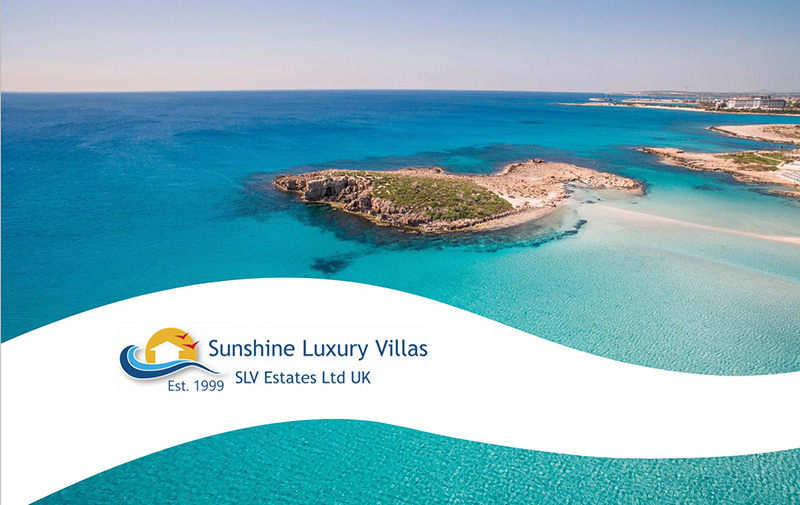 What We Do
SLV Estates provide professional assistance in buying, selling, and renting properties in Cyprus. Their tailor-made approach is the key formula for their ongoing success.
SLV Estates always keep their clients up to date with the latest investment and property opportunities; both domestic and commercial. The company covers all aspects of the buyer's needs, including day to day living and moving.
SLV Estates qualifies each client through rigorous checks to find suitable property, outlining those in their budget. Working with a network of agents through Cyprus maximizes the choices SLV can offer.
SLV Estates Ltd are fully independent and approved members of the AIPP (The International Association of International Property Professionals).
The Opportunity
Cyprus provides a unique opportunity to earn significant income for property sales and SLV can help you get it.
Imagine if you had a large territory where you get all the property sales exclusively:
Provided with 50-60% of your on-going portfolio
Have your viewings vetted before being entered in your diary
Where commission is up to 5-8 time higher than the UK
And the tax is far lower
Where your living costs are low
Where all your global advertising and marketing is covered
That you could run from Cyprus or the UK
All that and more is available with a franchise from SLV
This is an opportunity to buy a franchise, providing you with an exclusive territory in the island. Your ready to go business already has a book of a minimum of 100 properties and more coming on every month. With Cyprus properties from €20000- €20 million and an average purchase price of €200000, the opportunities are incredible.
Just 1-2 sale per month would create an income of €57000+ and 1 per week would generate around €250,000 p.a. and that's profit not billing.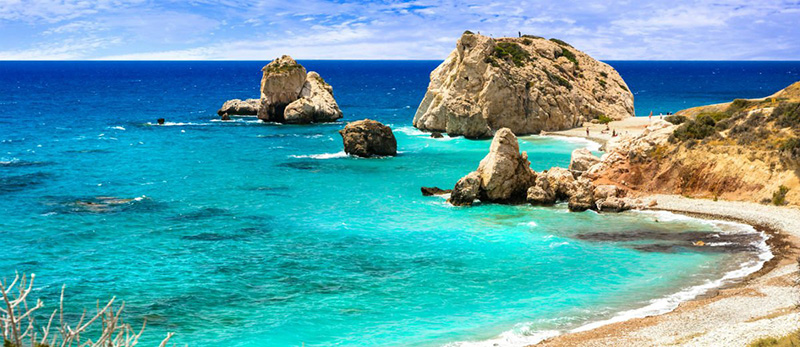 What's the catch?
Firstly you will need up to £60,000 in start-up capital (this includes £50,000 for your 5 year franchise) – although much of this can be financed if required. You will also need to:
Attend the training course
Keep your diary up to date
Accompany (or pay someone to) an average of xx viewings per sale
Follow-up with them and progress the sales
Generate a minimum of 10 new property instructions per month
Follow our procedures
But you are not alone
SLV provide everything you need to make you a success including:
Use of one of the most established property brands in Cyprus
Regular new property instructions in your territory
No monthly fees
Comprehensive training
Help and advice on setting up in Cyprus
Access to low cost finance
Back office administration
Call answering, vetting and bookings
Featuring all your properties on the website and in our global advertising programme including all the major Cyprus, UK and Russian property portals
The Investment
The Franchise Fee for the SLV Estates Franchise is £50,000, you will receive everything you need to start your business including ongoing training and support from head office. There are funding options available for the fee.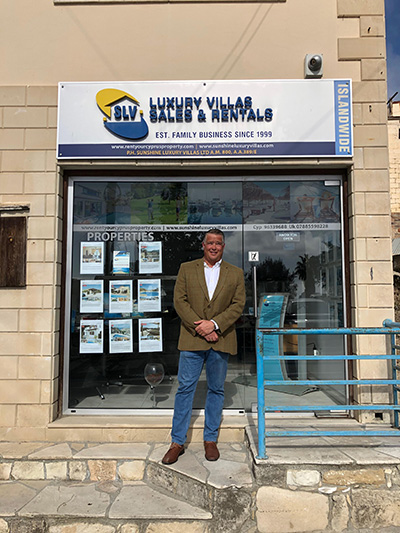 Who we're looking for
We look for people who are capable of setting themselves up in business, who see the value in the brand, training, systems and support that investing in a franchise with SLV Estates brings.
Determination
Business skills
Passion
Sales skills
Enthusiasm
People skills
What's next?
If you are interested in the SLV Estates Franchise then fill in your information and we will send you more information, including a free comprehensive prospectus.