Earn a fantastic income by supporting UK business find the best suitable funding vehicle. As a finance consultant with SME Finance, you will have the incredible opportunity to help UK businesses grow with the appropriate style of funding vehicle, whilst building your own successful finance... Read More
Earn a fantastic income by supporting UK business find the best suitable funding vehicle. As a finance consultant with SME Finance, you will have the incredible opportunity to help UK businesses grow with the appropriate style of funding vehicle, whilst building your own successful finance consultancy. Read Less
When finance matters, we deliver!
A message from Mike Graham (Founder SME Finance Consultants):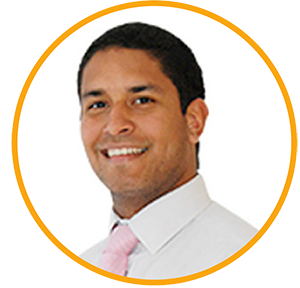 For many industries, 2020- 21 was an incredibly tough period; ours was no different but we are very excited about the future. The SME Finance Consultants had the ability and resources to adapt quickly to change in the market place and this enabled us to achieve incredible results with clients.
We saw a huge demand for our services as businesses looked to us for different strategies and systems to enable them to grow and survive and we've experienced a phenomenal expansion with the demand for new creative funding strategies.
In 2021 we expanded range of client offering. 2021 was the perfect environment to create a long term sustainable offering to both clients and the franchise family. Enabling us to develop a recession proof business model.
We are very much excited for the rest of 2021 and 2022 as we aim to develop and expand our franchise network.
About Us
SME Finance Consultants was founded by Michael Graham and Adarsh Shah. At SME Finance Consultants our specialist team work with companies across industry sectors, enabling them to access commercial and corporate finance as well as meet their business challenges with a consultative approach and a basket of products and services.
Mr Michael Graham has been running his own international sales and business consultancy since 2012 and has a wealth of experience in helping Individuals setting up as franchise owners.
Mr Adarsh Shah has been involved in Commercial and corporate Finance since 2005. Has been running his own consultancy and brokerage since 2011.
SME Finance Consultants is a perfect partnership where we are passionate about winning, challenging the statuesque and delivering value. We are results oriented and are focused on delivering solutions SME business and their owners.
At SME Finance Consultants we are driven attract and train motivated, like-minded professionals who recognise the opportunities in the current SME marketplace, especially with finance.
We will work with you to find the right strategy, to implement the right behaviour, to form the right habits, and to develop the right attitude to ensure success!
Income Explained
Income is derived from a variety of sources, including consultancy fees, arrangement fees, client service fees, commissions received from a variety of finance lenders, as well as recurring residual income from different products and services.
Typically, income can range from 0.5% - 12% of the facility provided to clients.
For example on a deal where we are helping a client to raise £1,000,000 in funding we would potentially earn anything from 0.5- 12% depending on the structure of the deal.
Benefits Explained
This is a fast track business opportunity to generate multiple returns on investment by entering the lucrative world of commercial and corporate finance.
Benefit from our string relationships with a variety of financiers, lenders and Joint venture brokers.
Cases are submitted for packaging to an expert who would do the hard work for you and there would be continued updates on the cases.
Obtain full training and on going support to generate opportunities.
No financial services experience is necessary (just need an entrepreneurial spirit and a keen interest in sale and relationship building.
The Time is Nigh
There has been a significant and growing demand for Commercial Finance products and services. We have seen the patterns in the market shift within the banking sector in recent years where despite the positive PR, access to the right type of finance for the SME sector and property professionals has become challenging. Hence, this has lead to a greater and ever increasing demand for a professional consultative broker who can source available funding from the most appropriate source(s).
Franchise Programme
The SME Finance Consultants franchise programme is a specialised business solution, giving you everything you need to set up your own consultancy, whilst benefiting from our experience as one of the top finance consultancy companies in the world. We have built a globally recognised brand, through helping businesses get access to funding at crucial times. As a SME Finance consultant, you will be trained to help other business navigate the complexities of finding funding in today's market, and reap the rewards with a generous payment structure. Running a franchise takes away the guess work, we have built the systems. All you need to do is be willing to follow the system, and put in the time to grow your business.
The Franchise programme Provides You With
We have a structure franchise program to enable you, as franchise partner to have the best possible chance to be successful- below are some of the key set ups we implement with all new franchise partners:
2 weeks intensive Launchpad programme
180 day Franchise Excel-rator programme
Ongoing support from an experienced mentor
Full support from a collaborative team focused on your success
Quarterly business session
Marketing guidance for 3 months (content and graphic design creation, communication management via blogs, newsletters and social media)
The opportunity to build and run your own consultancy full-time or part- time around your existing schedule
The opportunity to generate your own results and income in a supported environment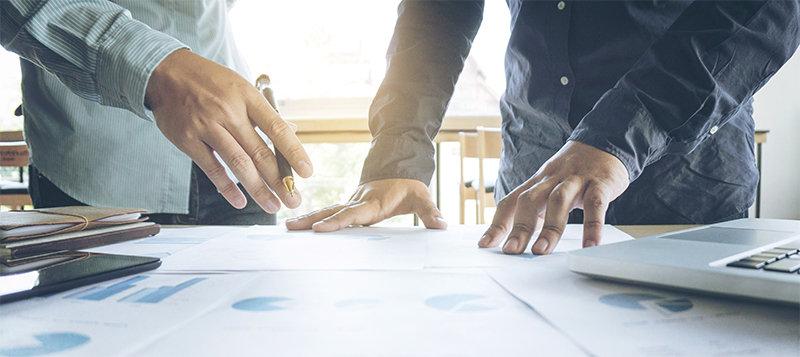 What Our Franchisees Do
Our Franchisees are trained to live, breath and become successful finance consultants and business professionals who are passionate about helping others. They deliver massive results whilst earning themselves their chosen income! Our franchisees:
Run speaking engagements to generate clients
Create a network of prospects and clients
Develop relationships with strategic partners within their network
Facilitate the right funding solution for their business clients
Regularly work with clients to help them access different types of funding options
Incorporate SME Finance Consultants systems to establish themselves as an expert with their client
Utilise social media activity to raise their profile
Use SME Finance Consultants systems to deliver bespoke finance solutions to their clients
Return on Investment
This is a unique opportunity for the right individual to build a successful and profitable consultancy business. The business model is a profit share system, so the more clients the franchisee generates, the better. For a franchisee to earn £60,000 per annum, they only need to manage circa 25 clients!
At a rate of generating 4 clients a month – a franchisee would be able to reach £60,000 in around 7 months.
See below for an illustration of the difference in 1st year costs between an individual setting up their own consultancy business vs. joining SME Finance Consultants.
Next Steps
Learn more about an SME Skills franchise opportunity right here! Complete the form below to get in touch.