Local Franchise business opportunity in the charity sector providing a service to business & leisure premises with our quality sweets & snacks. Ideal for a single person or a couple.
Local Franchise business opportunity in the charity sector providing a service to business & leisure premises with our quality sweets & snacks. Ideal for a single person or a couple. Read Less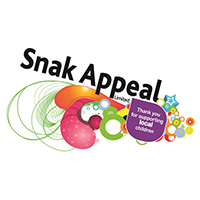 Sell sweets and snacks for a good cause, be your own boss!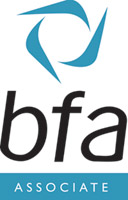 We are the only company in this field to be accepted for membership to the British Franchise Association.
This guarantees you peace of mind you are joining a reputable company.
IFA: Do not confuse the BFA with the IFA (International Franchise Association). The BFA only accept members after an exhaustive three month accreditation procedure, contacting over 50 of our franchisees for verification of how we run our franchise.
Introduction
We are the leading company – established in 2008 – offering sweets and snacks in the workplace while supporting your LOCAL children's hospices. To date we have donated over two and a half million pounds.
We have by far the most franchisees of any other companies with over 75, support the most popular charity and have the best selection of quality sweets and snacks which outsell all our competitors.
We are also the only company where it is clearly stated in the contract a full refund on stock is given if for any reason you cannot continue.
Initial start-up cost £3,725 plus VAT to include 7,755 sweets/snacks & 350 display boxes.
The best value in this sector with up to 25% more weight in our bags than most other companies (please check this out). Each bag sells for £1, giving you an instant profit on starting.
Check us out
FAIR CONTRACT. Unfortunately there are some unscrupulous companies operating this kind of franchise. Before venturing into an agreement, check the contract and manual very carefully (the manual may constitute part of the agreement and contain additional clauses). Our contract has been written by the BFA with their strict code of ethics. Our manual is a guide to help the franchisee with advice and not a means to include hidden clauses. Our contract can be cancelled at any time for any reason with absolutely no penalties or restrictions whatsoever.
MINIMUM ORDERS. Look out for a minimum amount of stock you must buy. We have no minimum amount.
CHARITY DONATIONS. Check the amount given to the charity they support and also beware of suggestions they support various other charities but seem reluctant in specifying the amount they give. Some give such a small amount they are in danger of losing the support of the charity. Some are also in danger of investigation by Trading Standards for falsifying their claims of the profit margin they advertise as giving. We give royalties totalling almost £500,000 every year, far more than any other company. The charity you will be supporting will be your LOCAL Children's Hospice. We clearly state on every Display box that we give 67% of the net profit to the charity (this equates to 10p for each product sold). All prospective franchisees visit the charity to meet the fundraisers to verify our donations and for you to see the great work these charities do. NO OTHER COMPANY OFFERS TO DO THIS.
WEIGHT IN BAGS. Most of your business will be repeat sales, they will not repeat buy unless the product is of good quality with a fair weight that's worth £1. We have over 80 products to choose from. We continually change stock to give variety. We have more weight in our bags than most other companies. Our sweets are of the best quality with real milk chocolate. Our biscuits are made fresh to order, as are our flapjack products.
Franchise Opportunity
Snak Appeal have full franchise opportunities available in the UK with NO FRANCHISE FEE. You will be working in an exclusive area LOCAL TO YOU and supporting LOCAL children with an achievable income of £600 plus per week in the UK (double for a couple).
Benefits include:
We offer a box siting service.
Minimal outlay - own business - flexible hours - ongoing support
No franchise fee. You pay for stock and display boxes only, with FREE delivery.
No renewal fees or fees of any kind.
Start-up cost from just £3,725 plus VAT.
Our sweets and snacks are of a very high quality with a larger variety than other companies. Over 80 to choose from.
Your sales will be boosted by the appeal of supporting LOCAL children.
Your territory will be large enough to create two rounds, doubling income for a couple.
How it Works
You are supplied with display boxes and stock at a price which allows you to easily earn over 30k profit. You build your business by simply placing these sweets/snacks in any place where there are either people working or customers visiting, then calling back every two or three weeks to collect your money and replenish the snacks. Placing the boxes is easy; generally people are very receptive because of the LOCAL charity appeal.
Income
We must emphasise: no commitment is made on your part until you are fully confident and 100% assured of the income you will receive.
The money you earn will be proportionate to the effort you put in. You will find this the easiest way of earning a substantial income you ever imagined and for this reason we do not need to hard sell this. We have a certain criteria for the people we choose for this opportunity. You must be reasonably confident and most importantly be a friendly person with a pleasant demeanour.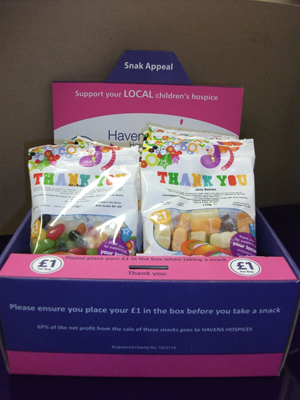 Placing Your Boxes
One of the major advantages that Snak Appeal offers to prospective franchisees is the local appeal of the charity. We have arrangements with charities that support the LOCAL children in your area. The local appeal from people buying your sweets cannot be overestimated. It is amazing how much easier it is in placing your initial boxes when people know it is supporting children from THEIR local area.
Initial Investment Required
Initial cost for this opportunity starts from just £3,725 plus VAT for your stock and display boxes with our buy back guarantee of all stock. There are no ongoing fees of any kind and absolutely no hidden costs.
Why No Franchise Fees
Our profit comes from your continuous ordering of stock from us and not from a large initial fee or any renewal fees as some others charge. If you are not successful, neither are we. Basically our profit comes from your success and not from taking your money before you have had a chance to make any. We only make money if you do, which is why we have to help you in every way possible and not just make promises.
Packaging
Packaging is vital in selling. Our packaging has been designed to attract and sell. It works.