Snap-on Tools is the leading global manufacturer and distributor of tools for the automotive, marine, railroad and engineering technician. Franchisees sell the most sought-after tools in the industry and deliver outstanding customer service to technicians from their very own, iconic showroom on... Read More
Snap-on Tools is the leading global manufacturer and distributor of tools for the automotive, marine, railroad and engineering technician. Franchisees sell the most sought-after tools in the industry and deliver outstanding customer service to technicians from their very own, iconic showroom on wheels. Read Less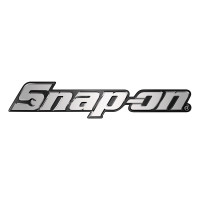 Snap-on Tools Franchise Videos
Below are a section of videos related to the Snap-on Tools Franchise opportunity.
Day in the Life of a Snap-on Franchisee - Clive Stedman
See what a day in the life is like with our franchisee Clive Stedman who operates his territory in Telford. Clive started life as a concrete sales person before joining Snap-on over 20 years ago. He grew his business to being number 1 in the world!
Day in the Life with Snap-on Franchisee Paul Siggery
Watch a typical day in the life with Snap-on Franchisee Paul Siggery who operates his territory in Brixton
Day in the Life of Snap-on Franchisee - Damian Graham
Watch a typical day in the life with Snap-on Franchisee Damian Graham who operates his territory in Carlow, Ireland
Day in the Life of Snap-on Franchisee - Dave Unwin
Watch a typical day in the life with Snap-on Franchisee Dave Unwin who operates his territory in Bromley
Day in the Life of Snap-on Franchisee Pete Eccles
Watch a typical day in the life with Snap-on Franchisee Pete Eccles who operates his territory in Bridgwater
Day in the Life of Snap-on Franchisee Sanjay Vadgama
Watch a typical day in the life with Snap-on Franchisee Sanjay Vadgama who operates his territory in Leicester
Day in the Life of Snap-on Franchisee Tim Adkin
Watch a typical day in the life of Snap-on franchisee Tim Adkin who operates his territory in Scarborough