Snap-on is the world's number one professional tool brand. We are the leading global manufacturer and distributor of tools for the professional technician. Snap-on serves technicians in the auto, marine, and aviation industries as well as vehicle manufacturers, utilities, government and industrial... Read More
Snap-on is the world's number one professional tool brand. We are the leading global manufacturer and distributor of tools for the professional technician. Snap-on serves technicians in the auto, marine, and aviation industries as well as vehicle manufacturers, utilities, government and industrial organisations. As a franchisee, you will own and run your own iconic showroom on wheels! Our products are the best in class and our business is unique in its strength, size and experience. Unlike many other franchisors, with Snap-on, there are no royalties or advertising fees to pay and you keep 100% of your profits. On average, our franchisee's sales to their customers are in excess of £6k per week. Our proven business model has been refined for over 55 years in the UK. We have over 430 franchisees in the UK and Ireland, delivering our range of over 22,000 premium products to technicians up and down the country. Our exciting franchise offers you the opportunity to enjoy all the benefits of being your own boss whilst safe in the knowledge that you have the back-up and support of our global support network behind you. We understand that your success is our success, so we provide you with all the training and support you need to achieve your goals. Thanks to our in-house bank, Snap-on Finance, we run a 'help to buy' scheme and offer business loans to help you fund the purchase of your franchise. Read Less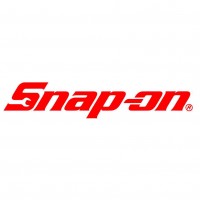 Snap-on Franchise News, Information & Updates
Read the latest updates, news and information articles related to the Snap-on Franchise opportunity.
Bringing its 100th year to a close in style, Snap-on Tools has been crowed Franchisor of the Year at the prestigious HSBC British Franchise Association (bfa) Awards 2020. The globa...
With yet another national award shortlisting in the bag and a network thats going from strength to strength, its no surprise that people are ready to join the global tool gia...
Snap-on Tools, the world-famous man-in-a-van franchise, has welcomed a wealth of new talent into its network. As seven new franchisees hit the road and two existing business owners...