Snap-on is the world's number one professional tool brand. We are the leading global manufacturer and distributor of tools for the professional technician. Snap-on serves technicians in the auto, marine, and aviation industries as well as vehicle manufacturers, utilities, government and industrial... Read More
Snap-on is the world's number one professional tool brand. We are the leading global manufacturer and distributor of tools for the professional technician. Snap-on serves technicians in the auto, marine, and aviation industries as well as vehicle manufacturers, utilities, government and industrial organisations. As a franchisee, you will own and run your own iconic showroom on wheels! Our products are the best in class and our business is unique in its strength, size and experience. Unlike many other franchisors, with Snap-on, there are no royalties or advertising fees to pay and you keep 100% of your profits. On average, our franchisee's sales to their customers are in excess of £6k per week. Our proven business model has been refined for over 55 years in the UK. We have over 430 franchisees in the UK and Ireland, delivering our range of over 22,000 premium products to technicians up and down the country. Our exciting franchise offers you the opportunity to enjoy all the benefits of being your own boss whilst safe in the knowledge that you have the back-up and support of our global support network behind you. We understand that your success is our success, so we provide you with all the training and support you need to achieve your goals. Thanks to our in-house bank, Snap-on Finance, we run a 'help to buy' scheme and offer business loans to help you fund the purchase of your franchise. Read Less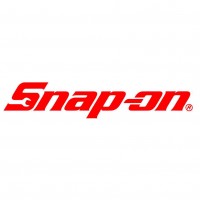 Snap-on Franchise Testimonials
Below is a selection of testimonials from people that operate the Snap-on Franchise or have used the Snap-on business services in the past.
The best thing for me is I've got the freedom of running my own business but I've also got the comfort of knowing there's always someone there if I need it.
I've always wanted two things; my own family and my own business. I'm incredibly proud that I've achieved both by the age of 32! My business is allowing me to build a future for my family whilst enjoying the sense of freedom and pride that comes with being your own boss. It's win-win.
I came into the network a lot later on in life than I wished I had, just before my 50th birthday. Now I'm part of the Snap-on franchise family, I'm clear on my goal for the future. Work as hard as I can for the next five years and then take early retirement, leaving my business to my son so that he can double the size of his franchise. I'm very pleased that he listened to my advice and decided to follow in my footsteps, launching his own franchise 18 months after I started mine. I'm enjoying spending the last few years of my career working for such a respected brand whilst he's got 30 years to look forward to - that makes me very proud.

Without Snap-on, I could have never even considered retiring at 60. Saying that, when the time comes for me to hang up the van keys, I'll miss the day-to-day commotion of being a franchisee. No two days are the same, but I've never been one for routine anyway. I love the banter I have with my customers, especially as many have been friends for years. I'm also grateful for how welcome the other franchisees have made me feel - it's always a pleasure to meet up with them at the regular meetings and events. I'm hopeful that Tom will choose to take on the business, expanding his franchise and securing himself a real long-term investment. Who knows, I might even elect myself for more babysitting duties once I'm retired!
I'd been a Snap-on customer for years and had always been interested in the franchise opportunity, but it was the promotional price that encouraged me to finally decide to just go for it. I think it's an incredible opportunity for people like me, who might be on the fence about investing in a franchise. It's also a chance for younger people, or those without the necessary savings, to achieve their dream of being their own boss. For me, personally, it enticed me to pick up the phone. I know that the investment would have still be worth it, but I feel really lucky to have been in the right place at the right time, so that I could take advantage of the offer.
One of the best things about being a Snap-on franchisee is the support you get. They map out my routes, meaning I can concentrate on fulfilling orders and marketing the franchise. I'm constantly encouraged to be the best that I can be and my sales developer has been particularly instrumental in getting me to where I am today. I don't come from an automotive background so my background in sales is my trump card. Saying that though, you really don't need to be a mechanic to get ahead at Snap-on. When it comes to the tools, I've got no idea what I'm doing half the time, but the banter I have with my customers keeps the sales coming in and Snap-on support me with everything else. They even helped fund some of the start-up costs. So you see, there really is no excuse for not starting a franchise! My plans for the future are simple really - put in the hours and reap the rewards. Next year, I want to take on a second van which I'll hire an assistant to run. I love working hard, for an honest wage, and making my kids proud of their old man in the process. Starting a Snap-on franchise was just the change in career that I needed. This is me now, until I retire. And I couldn't be happier.
In my previous roles, I felt as though I was constantly treading water and working frantically just to keep my family afloat. Within 10 months of taking on the franchise, I'd paid back my loan and not long after that, put a deposit down on a dream family home. Plus, I finally had that sense of career satisfaction that I'd always strived for. I couldn't quite believe the transformation my life had gone through. My first van was so successful that I invested in a second in January 2019, run by my assistant Dylan, to keep up with demand. I've even been able to bring my wife on-board officially, as company secretary. I'm proud to have built such a profitable empire and pension plan for my future.
I love being a Snap-on man. It suits me down to the ground because it combines all of the separate skills I've picked up over my 35 year career. I'll never take it for granted that I've had the opportunity to join the most well-known tool brand in the world. I'm able to build a comfortable living for me and my wife, Diane, and finally have the time to enjoy life too. It's wonderful to have a second chance at my dream career.

It's a full-on day, from start to finish, but I wouldn't change it for the world. If someone were to ask me if I'd do this all over again, I would do it in a heartbeat. I'm very proud of the success I've experienced with Snap-on but, for me, it's more about the positive change in my lifestyle. I live life by my own watch, have more time to spend with family - I see my sisters down in Bromsgrove more now than I did when I lived in the area! - and have a great career to see me through to retirement. What more could I want?