Join our well established web design franchise without needing any design experience of your own.
Join our well established web design franchise without needing any design experience of your own. Read Less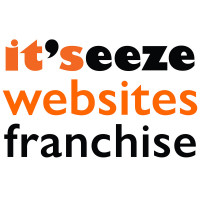 it'seeze Franchise Testimonials
Below is a selection of testimonials from people that operate the it'seeze Franchise or have used the it'seeze business services in the past.
The ongoing support and training from the team at spoton.net is second to none, and it has been a significant factor in helping me to continually grow my business.
Having attended a discovery day at it'seeze Head Office, I was very impressed with the quality of design and the investment in technology. Meeting all the team during my visit convinced me this was an online marketing franchise that I wanted to work with.
I've proved to myself that I can run my own business, win new customers, and provide them with an excellent website and level of support. The job satisfaction is far greater than I have experienced with any employed roles.
I now have exactly what I always wanted - a business where I get to meet and work with new people every day, a rapidly growing residual income and, most importantly, I can still be at home when my children get home from school.
Meeting the friendly and knowledgeable team and seeing a live demonstration of the it'seeze website editor really strengthened my desire to be part of this online franchise. The day I had at the spoton.net Head Office was incredibly worthwhile, and a great opportunity for me to find out more information without any pressure to make a decision. I spoke with a number of franchisees before making my decision to join the web franchise and they all confirmed what I thought - that spoton.net is a proven business model, with great earning opportunities and a very helpful support team at Head Office
After researching a variety of companies, it was spoton.net that really appealed to me as a viable and sustainable online franchise business. Most of the other web franchises I researched simply weren't commercially well-thought out and/or didn't have a range of products that I felt would be in high enough demand
I sold over 40 sites in my first year with spoton.net. Just going live on one site used to take me a day. Now head office does that, so I saved 40 day's work in year one alone. I used the time to market my service. Since then I have doubled my clients, and brought many clients from my independent agency into my new business. Now head office handles their site maintenance, which has reduced my time spent on serving them, so I can keep their fees reasonable. As a spoton.net franchisee I can deliver better client service at a lower price than I could have as an independent, and I have time to expand my business. It's a win for everyone.
"We made our initial investment back in full in the first 4 months"