Finance Available
Squeaky Group Cleaners Franchise
Cleaning Franchise
Squeaky Group, a true disruptor in the cleaning industry, pioneers zero marketing expenses and innovative social media tactics. After our original success, we're expanding nationally. With the guidance of the founders who achieved 100 clients in 9 months without marketing ... Read More costs, you're on the path to profit. Read Less
Financing Assistance
Yes, through a third party
Available Locations
Throughout the UK
Introducing Squeaky Group
Squeaky Group Cleaners may not be a household name yet, but that's about to change. We're revolutionising the franchise cleaning market by harnessing the power of social media marketing.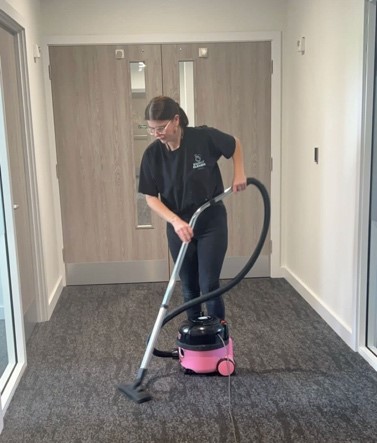 Why we're different…
Whilst our competitors may promise you access to 100,000 households, we're setting the bar higher with a staggering 200,000 households at your fingertips (your protected territory). We want you to reach for the stars, and we've given you the means to do so.
If you were to enquire about our competitors' monthly marketing costs, you'd likely hear figures in the hundreds. However, with us, it's a refreshing zero. We've eliminated the marketing overhead completely, allowing you to focus on building your business.
Consider the cost of renting a CRM system from our rivals, an essential tool for managing your cleaning franchise. With them, it could cost you hundreds each year. Not with us! Our in-house CRM system, known as SqueakySys, is at your disposal, and you'll enjoy lifetime access and free updates.
Squeaky Group Cleaners is a family-run business, a dynamic team of two sisters and their father. Steff's expertise lies in refining the cleaning model and systems, while Maddie contributes her skills in social media and marketing. Their father, Mick, has developed the cloud-based CRM system, SqueakySys, which facilitates seamless scheduling and client requests.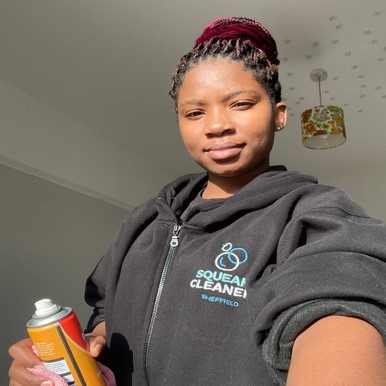 What would my work-life balance be like?
Another impressive feature of this opportunity is the flexibility it offers, allowing you to achieve a positive work-life balance. As a franchisee, you'll find that managing and expanding your business requires just 5-10 hours a week. During this time, your primary focus will be on recruiting 'squeakies' (your cleaning team!) and attracting clients using our effective social media strategies.
In a remarkable feat, Squeaky was launched in September 2021 and, within just nine months, amassed 100 clients without spending a single penny on traditional marketing. Their success stems from their innovative use of social media.
Becoming your own boss can be more achievable than you think, and we closely collaborate with partners who can facilitate government start-up loans. By month two, you'll be on the path to profitability.
How much is a Squeaky Group franchise?
Here's a breakdown of what it takes to join the Squeaky family:
License fee: £10,000
Training: £3,000
Local area launch strategy: £1,000
Lifetime access to SqueakySys: £1,000
Marketing budget required: £0
With just a £15,000 investment, you can seize the opportunity to become your own boss and lead an innovative cleaning business.

Get in touch!
If you're intrigued by the prospect of franchise success with Squeaky Group Cleaners, don't hesitate to get in touch. Your future as a thriving business owner begins here.
Get Your Free Information Today!
To contact Squeaky Group Cleaners for more information regarding their Franchise and speak to them directly with any questions you have, please complete the form below.