Sure2Door is a well-established leaflet and magazine delivery business, looking to expand and set up branch offices.
Sure2Door is a well-established leaflet and magazine delivery business, looking to expand and set up branch offices. Read Less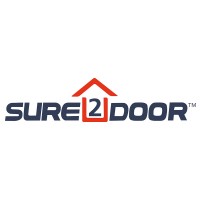 Sure2Door Leaflet and Magazine Delivery Franchise
This is an exciting opportunity for individuals to set up a franchise business operating within clear guidelines and yet with abundant opportunity to express their own personality and benefit from their own interests and tastes.
Sure2Door is a fully established business, started in Milton Keynes in 2011, and now expanded and developed to cover a wide area of Bedfordshire, North Buckinghamshire and parts of Herts and Oxon.
As well as three Delivery Offices of our own, we have two franchisees. One is based in Brighton, and the other is a new area being developed in Dunstable and Luton.
We have a well-developed business plan and method of operation. Key to this is a bespoke Order Management System, which is a shared access computer application that contains and controls data including your clients, your Distributors and all your delivery areas. It is used to create Delivery Instructions for the Distributors, allow Managers to add and control client orders, it records completed round information, and outputs payroll data for the staff.
At an early stage, when a potential franchisee comes forward, we would identify the location and size of territory that would be appointed. Any territory would need to contain at least 80,000 homes, and no more than 120,000 homes, to provide ample scope for development and allowing a successful business to be built. Currently there are three territories with around 110,000 homes, which lead to businesses with a turnover of £250,000 - £300,000.
Sure2Door provide a two day intense pre-launch training programme, and introduction to the Order Management System. In addition to access to the OMS, new franchisees are supplied with 20,000 sales leaflets, 20,000 recruitment leaflets and a sensitive count-weighing scales, as well as other business stationery such as business cards. They will continue to have on-going advice and mentoring, to ensure their success.
New Franchisees need to be able to sell the leaflet delivery service to new clients, and recruit Distributors to carry out the deliveries. Most Franchisees will need to carry out deliveries themselves in the early days, when there is more work than staff.
There are two valuable add-on services to leaflet delivery – Graphic Design and Print. We have our own Graphic Designer in Head Office, who can design anything – leaflets, brochures, business cards etc, as well as promotional goods, hats, workwear, and pop-up banners. There is a significant extra income to be made from the sale of design and print, and training and guidance will be provided.
Franchisees will not necessarily need business premises in the early months of their business if they have a home with a garage, as that can make a perfectly adequate facility. Flat access for leaflets using a sack truck or trolley is vital. A desk, a mobile phone and a laptop and you are away.
To find out more, please complete the form below to get in touch