The BakeHouse is an artisan coffee shop serving delicious breakfasts, lunches, afternoon tea and cakes!
The BakeHouse is an artisan coffee shop serving delicious breakfasts, lunches, afternoon tea and cakes! Read Less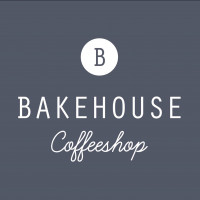 The BakeHouse Franchise Opportunity
About The BakeHouse
Established in 2012, The BakeHouse is so much more than just your run-of-the-mill high street coffee shop. We provide a unique dining experience to be enjoyed by our vast customer base with our extensive, diverse, and utterly delectable menu. We serve everything from breakfast and brunch to lunch and afternoon tea. We are passionate about homemade produce, freshly-baked goods and using locally-sourced ingredients. Great tasting coffee remains at the heart of our business, so much so that we have created our own Artisan 'BakeHouse Barista' blend! We even make our own in-house jam.
The BakeHouse is a well-loved establishment, we have a thriving social media presence and glowing online reviews. We are now ready to share our recipe for success with likeminded partners who wish to expand our brand and catapult The BakeHouse to new heights, nationwide.

The Opportunity
There are 3 exciting and diverse BakeHouse franchise opportunities available to suit your goals and requirements.
Opportunity One – BakeHouse Coffee Co.
A more traditional style coffeeshop which includes our extensive and high-quality menu. This model is suitable for both a fully-fledged sit down and dine-in facility, or an order and queue facility.
Franchise Fee £25,000
Package Fee £70/sq. ft. for a turnkey BakeHouse Coffee Shop
Opportunity Two – BakeHouse Express
This option is a takeaway coffee outlet. There are two grab-and-go site options available:
A kiosk option suitable for a car wash, shopping malls and food halls or a Drive-Thru option which is like the BakeHouse Coffee Co. option, but does not include the dine-in experience. This model features a limited takeaway menu to allow for speed and ease of preparation.
Franchise Fee £20,000
Package Fees from £20,000 for a Kiosk Drive-Thru options are available POA
Opportunity Three – Barista Express
This option is for a contactless coffee tower. A self-service, all-in-one coffee machine which allows franchisees to operate in an exclusive territory, where you can manage just one, or multiple coffee towers in your designated area. The Barista Express franchise model is best suited for use in high footfall locations, offering passers-by the unique The Bakehouse coffee experience.
Franchise Fee £20,000 for a large territory
All machines will be financed and leased through Bakehouse Coffee Co. This includes all servicing.
What you will receive
You will receive everything you will need to launch your own BakeHouse business successfully. Franchisees will receive initial training and ongoing support with the opportunity to leverage our skills, experience and knowledge to expand your own business.

Franchise benefits
Our franchise package offers the following benefits:
The rights to own and operate a BakeHouse franchise, in a defined territory, for a period of 5 years
Full initial training in all aspects of running your chosen BakeHouse franchise model as well as ongoing training
Franchise operations manual
Centralised sales and marketing and PR support
Initial trading stock, signage, and access to nominated suppliers
Support with funding, purchasing of stock and equipment and site acquisition
Menu recipe creation and development
And so much more!
The Investment
The cost of your BakeHouse franchise is dependent on the franchise model you choose. Government-led funding, up to £25,000 is available towards the cost of our franchise fees.
Who are we looking for?
We welcome any interest from motivated individuals with strong entrepreneurial drive, who share our passion for providing delicious home-baked goods and amazing customer service. You do not need previous experience in the hospitality or restaurant industry as we will provide you with everything you will need to launch your business with success. We value strong interpersonal skills, teamwork, adaptability, and loyalty. If this sounds like you, we would love to chat to you further.
What is next?
The current franchise market is highly active, and the time has never been better to forge your own future, take control of your life and start your journey towards financial freedom. Like the idea of running your own fantastic The BakeHouse franchise. If you think you could be the perfect franchisee then fill in your details below to receive further information about this mouth-watering franchise opportunity!